The Lost In Space Season 3 Character Fans Think Deserved Better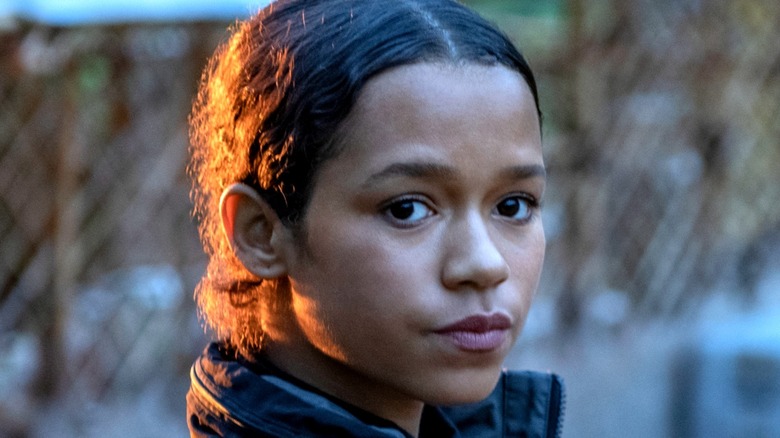 Diyah Pera/Netflix
One of the most famous science fiction series of the 1960s was "Lost In Space." Created by Irwin Allen, the show, which aired on CBS, followed the exploits of the Robinson family as they tried to survive in space, hopping from planet to planet because they lack the engine capacity necessary to get home. Science fiction fans were thus intrigued to learn of the show's reboot, this time courtesy of streaming service Netflix.
Developed this time around by Mark Sazama and Burk Sharpless, both of whom previously co-wrote "Dracula Untold" and "Gods of Egypt," the new series focuses on a group of colonists, which includes the Robinson family, who end up crash-landing on a planet after an attack on their interstellar spacecraft, the Resolute, forces them to evaluate. The show stars Toby Stephens, previously seen in the pirate series "Black Sails," as well as Mina Sundwall, also seen on "Legends of Tomorrow," and Taylor Russell, who drew a new legion of fans with her role in the 2019 horror film "Escape Room" and its 2021 sequel "Escape Room: Tournament of Champions."
The 3rd season, released on December 1, has left some fans feeling like a major character received short shrift when their arc could have been more satisfying. This is the "Lost in Space" Season 3 character who might have deserved a bigger chance to shine.
Fans were unhappy about Scarecrow's demise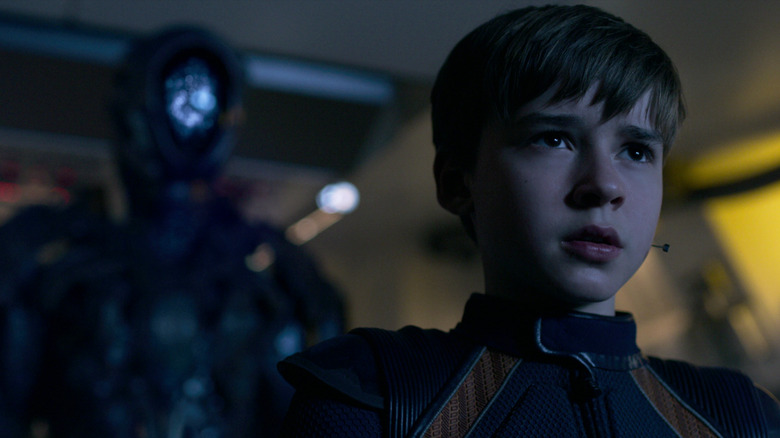 Netflix
A number of fans of the series felt that the character of Scarecrow, played by Brian Steele, could have been treated better.
In a general discussion about Season 3 on the show's subreddit, user u/Pantherdraws wrote that "I think Scarecrow deserved better. Poor thing went through so much torment and suffering just for... that... to happen." referring to Scarecrow's death at the hands of SAR, after being tortured to give up Will's location. User u/MangoBird10 agreed, pointing out, "Yeah they did Scarecrow dirty.. such an abrupt end for the character. He should have survived or at least went down swinging and getting a few kills."
User u/ViqTriana held out hope that this wasn't the end of Scarecrow, however, explaining that "if SAR could come back from being crushed like a tin can and Robot could put a piece of himself in Will's heart and take over SAR from the tip of his finger, then Scarecrow can be revived too gdi!"
Given that this is the show's final season, however, Scarecrow's resurrection will have to remain in the minds of the show's fans. All three seasons of "Lost In Space" are currently available on Netflix.