The Real Reason Lost In Space Is Getting Cancelled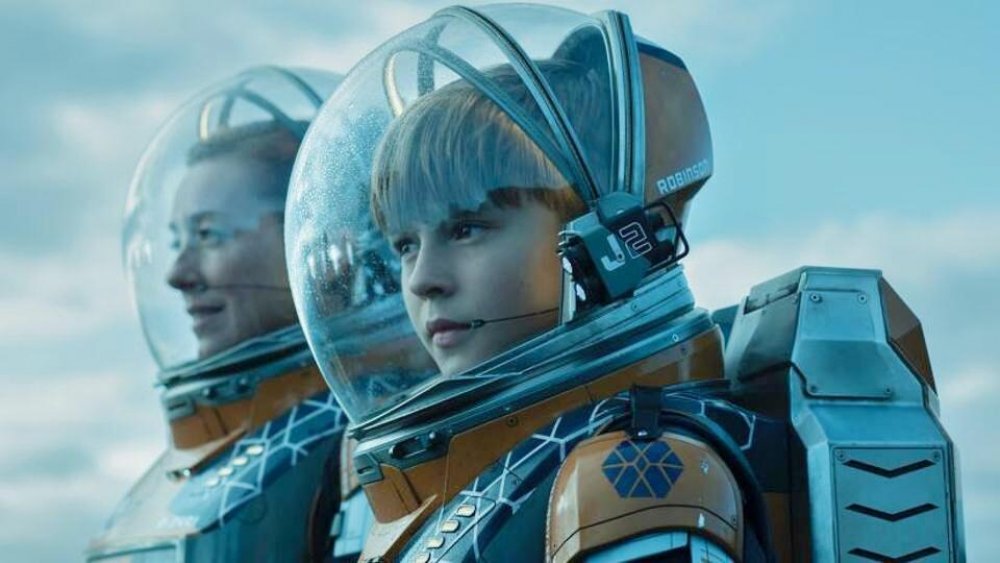 Netflix
Danger, Will Robinson... your final season is approaching.
Netflix has announced that Lost in Space, the modern re-imagining of the classic '60s TV series, will come to an end after its upcoming third season. The final go-round is expected to hit the streamer sometime in 2021.
The sci-fi revival got off to a bit of a rough start when it debuted in April of 2018. Critics generally agreed that it looked gorgeous and was well-acted by its formidable cast, which includes Molly Parker (Deadwood), Toby Stephens (Black Sails), Taylor Russell (Escape Room), Mina Sundwall (#Horror), and Maxwell Jenkins (Sense8). The first season, though, was taken to task in some quarters for not having the narrative ambition to match its impressive visuals.
The second season, debuting in December 2019, was received much more warmly. Critics appreciated the added dramatic heft that batch of episodes brought to the story of the marooned Robinson family, and the special effects were even more stunning and elaborate than in the first outing. Viewers ready for some binge-watching over the holiday season also flocked to the series, making a third season all but inevitable; it was somewhat unexpected, though, that it would be the series' last.
Fortunately for the show's fans, though, this wasn't an unexpected development. According to producer and showrunner Zack Estrin, Netflix didn't exactly pull the plug on Lost in Space; the streamer simply followed the plan which Estrin and crew had had in place all along.
Zack Estrin always meant for Lost in Space to have a closed-ended narrative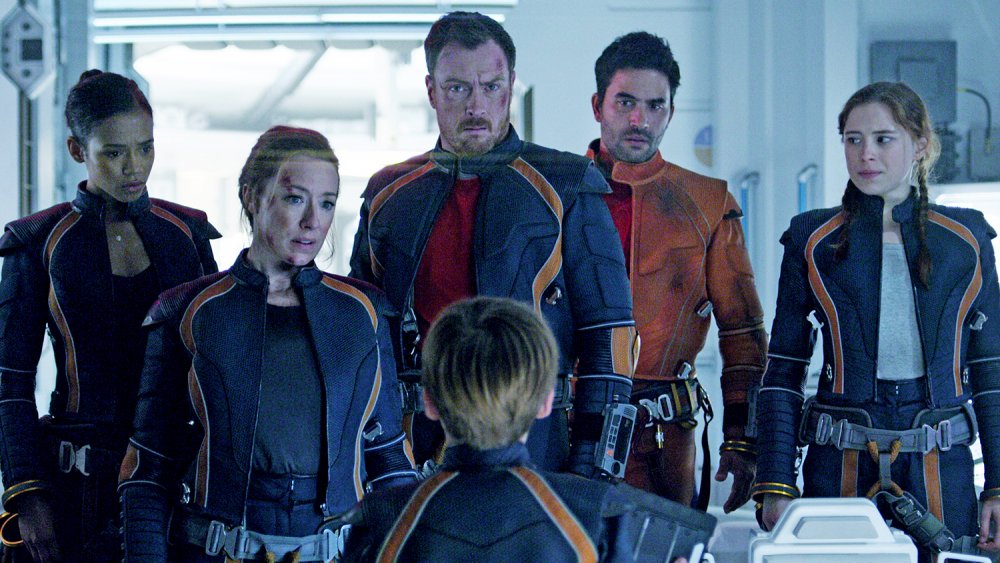 Netflix
In a statement following Netflix's announcement, Estrin indicated that he had always had a clear picture in his head of where the Robinson family's adventures would take them — and how their story would eventually conclude.
"From the beginning, we've always viewed this particular story of the Robinsons as a trilogy, a three-part epic family adventure with a clear beginning, middle and end," Estrin explained. "It's also worth noting that, with what these characters go through just trying to survive each episode — if anyone deserves to catch their breath before their next mission, it's Will, Penny, Judy, Maureen, John, Don West, Dr. Smith... and The Robot. And, of course, Debbie the Chicken. So while this chapter of Lost In Space is coming to a rousing conclusion, I'm excited about continuing to explore new stories with my friends at Netflix, and for all of the incredible possibilities that lie ahead" (via Entertainment Weekly)
While it may be a bit disappointing for fans that Lost in Space will be coming to a close just as it appears to be picking up a head of steam, there's definitely something to be said for the series' creative team having such a strong vision for its narrative. Sure, with such a potentially open-ended premise, a show like Lost in Space could potentially go on for season after season — but more often than not, this is a recipe for even the most well-received shows to wear out their welcome. Fans can at least be reasonably assured that Estrin and company will end the series on a high note, and that the Robinson family will find closure in the final chapters of their story.
Zack Estrin has more work to do with Netflix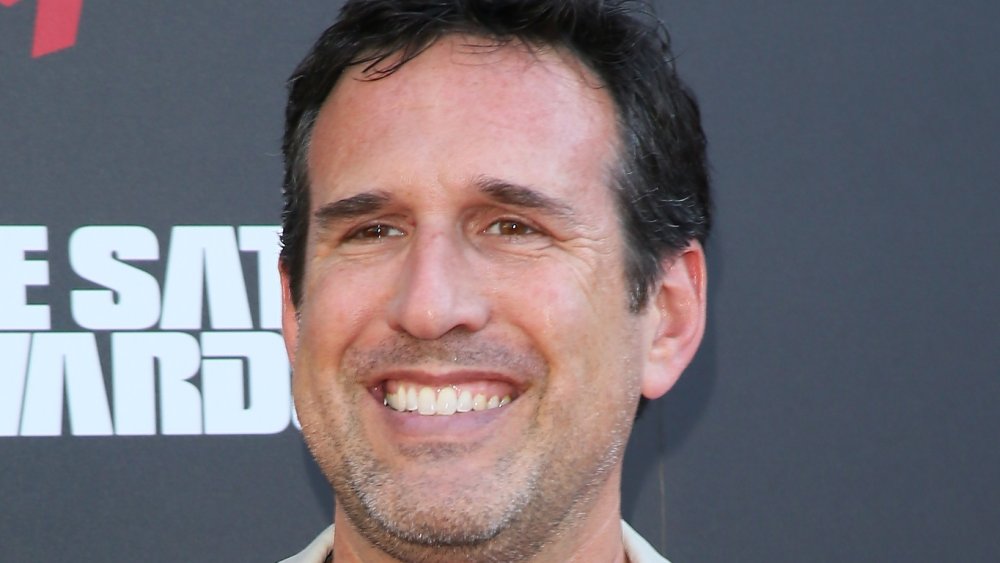 Jean Baptiste Lacroix/Getty Images
Estrin may not exactly be a household name, but he has a pretty sterling record as a television producer and writer. He cut his teeth on the series Charmed and Dawson's Creek before taking on a supervising producer role on the short-lived ABC series Miracles and the Fox drama Tru Calling. His first major hit was also fielded by that network; he was an executive producer on Prison Break, which ran for 5 seasons beginning in 2005. 
Since then, Estrin has taken on a producing role on a number of genre series, inlcuding ABC's The River, Zero Hour, and Once Upon a Time in Wonderland. Netflix was satisfied enough with the performance of Lost in Space that, in conjunction with the announcement of the series' discontinuation, it was also revealed that Estrin has signed an multi-year overall deal to develop and produce new content for the streamer (via Television Business International).
So, while fans of Lost in Space may be lamenting the series' end, there are a couple of pretty awesome takeaways here: first, that the series will receive a planned, epic conclusion; and second, that its driving creative force will be back with more serialized goodness in the very near future. Of course, we'll be keeping an eye out for Estrin's upcoming projects to hit the Netflix pipeline, and we'll be sure to keep you informed.