Simu Liu Reveals Why Qui-Gon Jinn Is His Favorite Jedi From Star Wars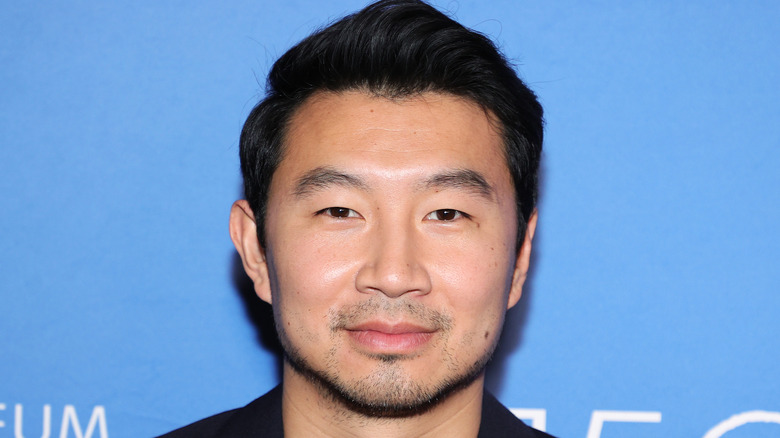 Theo Wargo/Getty Images
"Shang-Chi and the Legend of the Ten Rings" has become the highest-grossing Marvel Cinematic Universe movie of the year as of this writing, grossing $431 million worldwide (per Box Office Mojo). The film was also praised by critics and audiences for its portrayal of Asian culture, fight choreography, and the performance of star Simu Liu. "Shang-Chi and the Legend of the Ten Rings" sits at a very respectable 92% on Rotten Tomatoes, and it also has a stellar 98% user rating.
Naturally, Liu has been participating in the press tour to build more hype around the movie as well as get his own face out there for general audiences to become more familiar with. This has included stints like hosting "Saturday Night Live" and the usual press junkets. However, Liu also made time for an interview on the highly popular internet show "Hot Ones," where celebrity guests eat hot wings and answer in-depth questions posed to them by host Sean Evans. During this particular interview, Liu was asked about "Star Wars," and he couldn't help but reveal his love for fan-favorite Jedi character Qui-Gon Jinn.
Simu Liu loves that Qui-Gon Jinn breaks the rules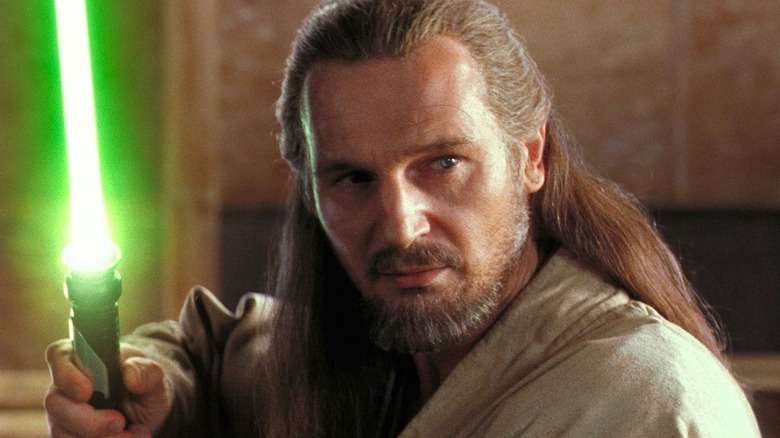 20th Century Fox
During the Simu Liu interview on "Hot Ones," host Sean Evans asked the Marvel actor who his favorite Jedi character was. Liu wasted no time in exclaiming that the answer was clearly Qui-Gon Jinn. Basically, Liu believes that while most of the other Jedi are "stuck-up" and "hypocritical" because of their supposed lack of ambition for power while still having a Jedi council, Jinn is someone who is fine breaking the rules when he has to. "I just love that Qui-Gon is a bit of a maverick," Liu said. "He doesn't care. He's like, 'Sorry, I'm gonna train this kid.'"
Liu does acknowledge that the kid in question does eventually grow up to become Darth Vader and overthrow the Republic, but he still admires Jinn for seeing past the hypocrisy of the Jedi. It's a fun little rant that really shows off Liu's knowledge of the "Star Wars" universe, and it's easy to wonder when we could see the actor in his own live-action "Star Wars" movie. Given that Marvel and "Star Wars" are both owned by Disney, it wouldn't exactly be the hardest thing to arrange.