This Is How Marvel's Simu Liu Feels About His Upcoming SNL Hosting Gig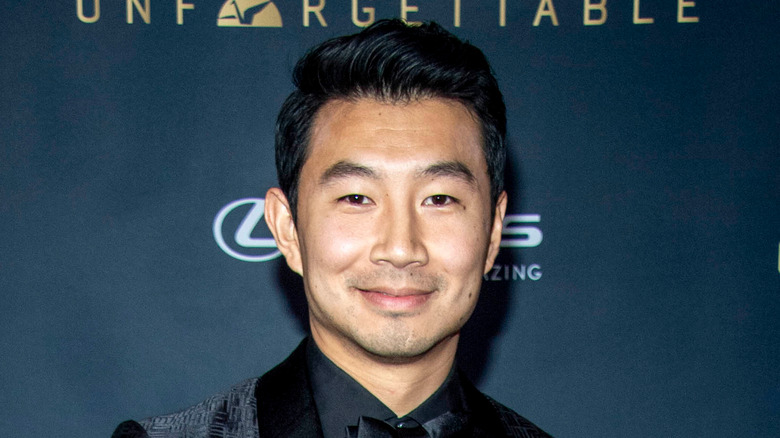 Eugene Powers/Shutterstock
Simu Liu has been on the acting scene for nearly a decade, honing his craft primarily on television. Since making his TV debut in a 2012 episode of "Nikita," he has popped up on everything from "Fresh Off the Boat" to "Kim's Convenience," but it has become abundantly clear that his talents are more than worthy of the cinema too. Following appearances in lesser-known titles like "Kung Fu Cops" and "Women Is Losers," Liu has finally gotten his big break in the form of Marvel Studios' "Shang-Chi and the Legend of the Ten Rings."
The martial arts epic hit the silver screen in September of 2021, and it has earned a reputation as one of the strongest Marvel Cinematic Universe installments to date. With thrilling action sequences, fresh visual aesthetics, and a story that pulls you in from the very beginning, it should come as no surprise that "Shang-Chi" became a critical and financial hit. Simu Liu was at the heart of it all as Shang-Chi himself, and he played the role to perfection while sharing scenes with the likes of Awkwafina and Tony Leung. These elements have put Liu on the fast track to becoming a bonafide Hollywood star in no time flat.
To further cement himself as a big-screen constant, Simu Liu will host the November 20 episode of "Saturday Night Live" — a celebrity rite of passage that he hasn't hidden his true feelings about.
Liu's upcoming SNL appearance has him a tad anxious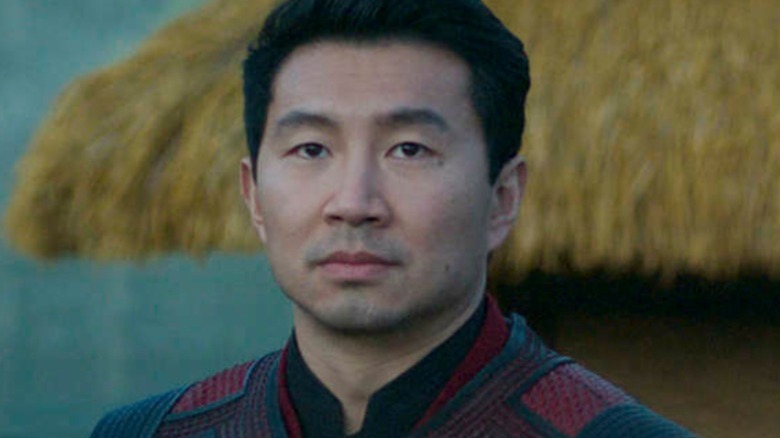 Marvel Studios/Disney
The first episode of "Saturday Night Live" arrived in October of 1975, and the entertainment landscape hasn't been the same since. For the past 46 years, the program has given aspiring sketch comedians a platform to sharpen their acting skills and kickstart their careers — affording them a chance to work with some of the hottest celebrities of the day simultaneously. Names like Eddie Murphy, Tina Fey, and Tom Hanks, among numerous others, have all taken up hosting duties over the years, so it's plain to see that Simu Liu is in good company.
Be that as it may, it sounds like the actor behind the MCU's next big hero is having some trouble easing his nerves ahead of his "SNL" debut. Liu took to Instagram on November 17 to post a picture of himself smiling at what appears to be a table read. The caption says, "JUST SMILE TO HIDE THE CRIPPLING ANXIETY OF KNOWING YOU'RE GONNA HOST SNL IN THREE DAYS," letting the world know that even though he's hard at work on the show, the weight of the job and the legacy of "SNL" are bearing down on him all the same.
Alongside first-time musical guest Saweetie, surely Simu Liu will make an excellent "Saturday Night Live" host, and hopefully, this won't be the only time he gets to take up the gig.