The Thing Spider-Man Producers Demanded Kirsten Dunst Change About Her Looks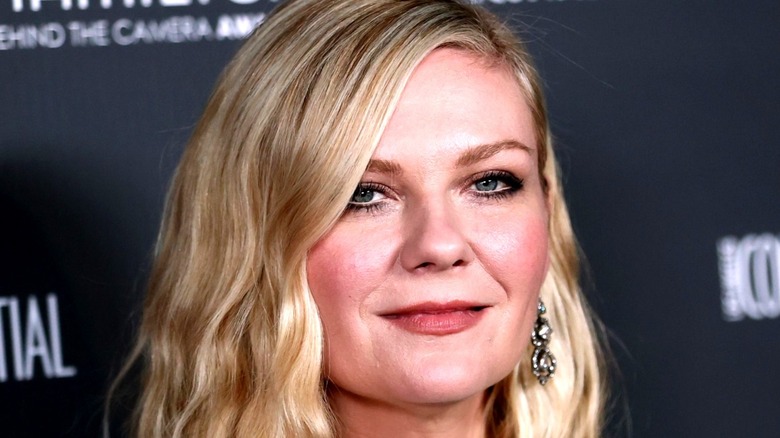 Matt Winkelmeyer/Getty
To this day, Kirsten Dunst's portrayal of Mary Jane in Sam Raimi's "Spider-Man" trilogy remains one of the most iconic roles in superhero movie history. But there was once a time when studio bosses didn't think she was a perfect fit for the part — and for a very superficial reason.
According to Dunst herself, Sony execs had asked the 19-year-old actor to undergo a major change to her looks, which could have altered her life and career forever. But as Dunst says she was lucky enough to have longtime collaborator Sofia Coppola by her side as a Hollywood ally and friend, with the famed filmmaker reportedly convincing Dunst not to go through with the alleged procedure. 
"The fact that the coolest girl liked how I looked, that's what preserved me," Dunst told The Independent in a November 13 interview, which came just weeks before the release of her new movie "The Power of the Dog" on Netflix. So what exactly did Sony want Dunst to change about herself?
Dunst was allegedly asked to 'fix her teeth'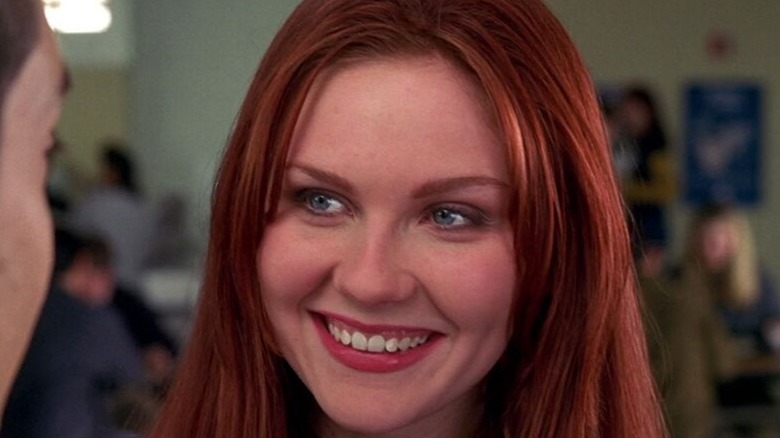 Sony Pictures
It's a request that's been brought up by Kirsten Dunst in a number of interviews, but one that never ceases to perturb movie fans. While still a teenager, Dunst was allegedly asked by a "Spider-Man" producer if she could be taken to have her teeth "fixed," as the Spidey star describes it.
"One of the producers was like, 'I need to take you to the dentist!' They even fixed my teeth on the poster," Dunst recalled in 2017 to Variety. "But I just knew I was never doing that." Describing the ordeal to The Independent, she said: "I was like, 'Mmmmm, no, I like my teeth.' Also, [Sofia Coppola] loved my teeth."
The relationship between Dunst and Coppola has remained extremely close for many years now, with the two of them working together on several films. Dunst's very first acting role as an adult came in Coppola's 1999 cult hit "The Virgin Suicides," which also marked Coppola's directorial debut. "She gave me confidence in little things that I wouldn't necessarily have had," Dunst said of Coppola to Variety. "She said to me, 'I love your teeth; don't ever fix your teeth." 
And the rest is Hollywood history.