The Walking Dead's Scott Gimple Has Bad News For Rick Grimes Fans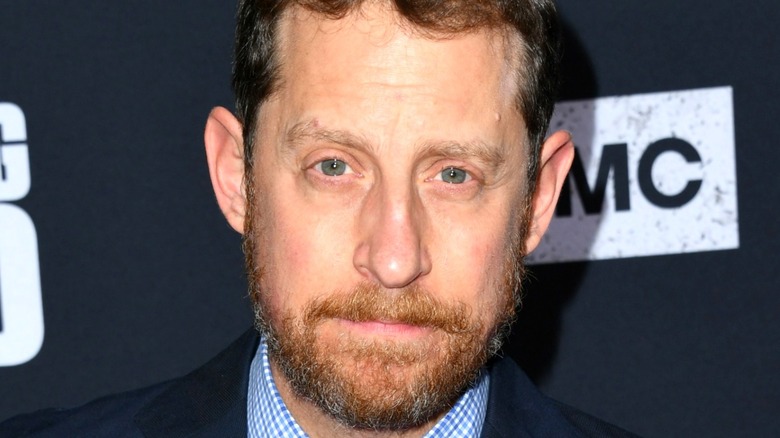 Jon Kopaloff/Getty
AMC's "Walking Dead" spinoff series "Fear the Walking Dead" is currently in the midst of its seventh season. Leading up to this most recent season's premiere, some fans began to wonder if the impending final episode of "The Walking Dead" might impact its ongoing spinoff. Fortunately for those invested in "Fear the Walking Dead," series showrunners Andrew Chambliss and Ian Goldberg recently revealed that the show will continue on as usual, without any sort of resultant interruption.
One lingering plot thread from "The Walking Dead" that does remain a concern among fans of the franchise, however, is the status of original series protagonist Rick Grimes (Andrew Lincoln). Though Rick has long since left the show, he's eventually slated to return in a "Walking Dead" movie on a date that has yet to be officially announced. Furthermore, some viewers even expect him to appear anew in the mainline series before its conclusion.
Recently, discussion of Rick's return became so widespread on Twitter, executive producer Scott Gimple had to shut down fans' speculation entirely.
Andrew Lincoln is not discussing his return anytime soon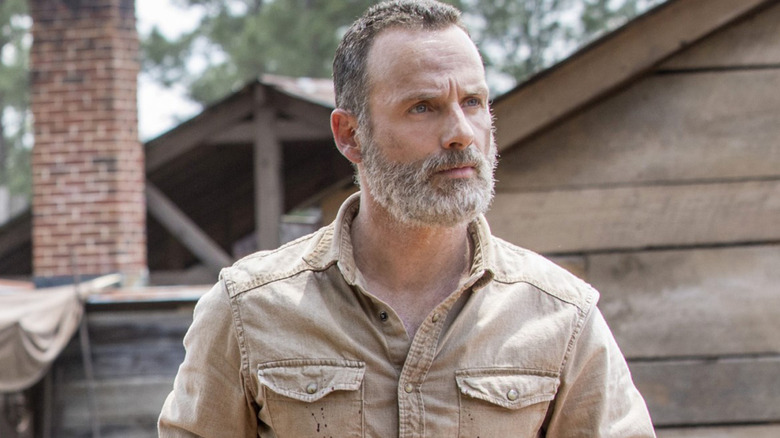 AMC
On November 30, Scott Gimple tweeted a preview for a December 5 episode of "Walking Dead" aftershow "Talking Dead," scheduled to air in the wake of that week's episode of "Fear the Walking Dead." He revealed four of its guests, whose work spans multiple "Walking Dead" series, in addition to teasing a fifth guest he promised "will be BIG." In response, numerous Twitter users began to speculate that the secret guest might be Andrew Lincoln. User @ptatom1709, for example, asked, "Can it be Andrew Lincoln talking about the 'so called movie' that was suppose to happen but just like that magically disappeared?"
Posts proposing that Lincoln might appear on the December 5 "Talking Dead" episode eventually reached such a critical mass that Gimple had to shut down all such speculation entirely. "I see this blew up a li'l bit. It's big, but it's not about Rick Grimes. We're sorry some things are taking a while — this announcement is something, though, that's been a long time coming," he wrote in a follow-up Tweet.
While the mystery "Talking Dead" guest nevertheless seems to be someone significant, it sounds like "Walking Dead" fans hoping for new info about Rick's return will have to wait a little longer to find out more.