The Benedict Cumberbatch Western Drama That Stole Netflix's Number 1 Spot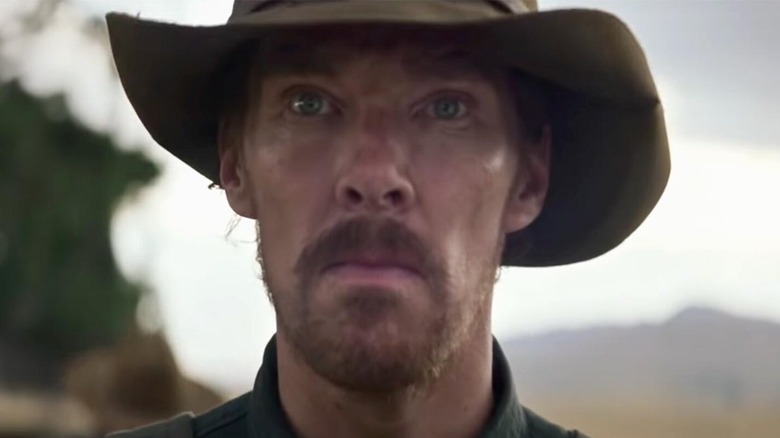 Netflix
Western films have maintained a special place in Hollywood for over a century, kicking off with the release of "The Great Train Robbery" in 1903. The genre uses an often picturesque, rural setting to convey stories filled with action, romance, drama and more. Contemporary filmmakers have embraced the genre as an art form unto itself, using the historical relevance of Westerns to tell complicated stories about topics from power dynamics, to politics, to the frailty of the human psyche. 
Westerns still remain popular today, with films like "Django Unchained" and "No Country For Old Men" putting a unique spin on the genre. With that in mind, it's no wonder that as Netflix has continued to evolve and grow, their offerings have included an increasing amount of Westerns, including original content. In fact, the streaming giant has embraced the world of Westerns in full force, releasing excellent films like "The Harder They Fall" or "The Ballad of Buster Scruggs" in recent years. 
Now, one Western drama, which stars "Doctor Strange" star Benedict Cumberbatch, has become Netflix's most popular film of the moment — mostly due to its totally unexpected plot twist.
The Power of the Dog is an emotional thriller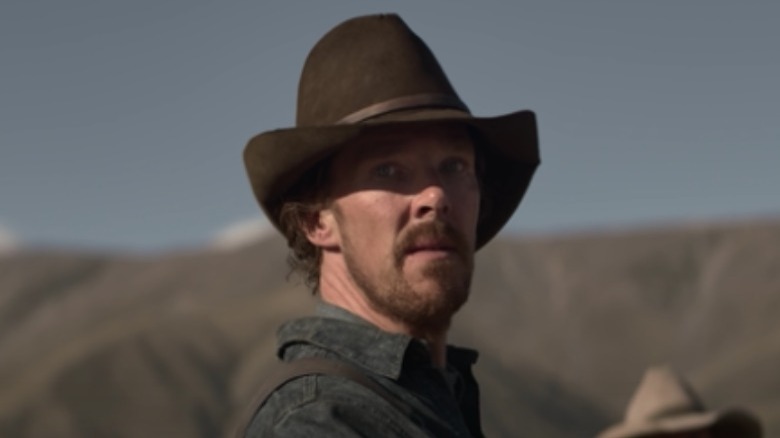 Netflix
Netflix's latest film running its Top 10 is the Western drama "The Power of the Dog," starring Cumberbatch, Jesse Plemons, and Kirsten Dunst. The film, written and directed by Jane Campion, is inspired by Thomas Savage's 1960s novel of the same name. It released on December 1 on Netflix, and tells the story of two brothers who run a Montana ranch in the 1920s. Plemons stars as George, the brother of Phil (portrayed by Cumberbatch) who falls in love with Rose (portrayed by Dunst). Phil is a rough and tough rancher who doesn't have time for any displays of affection, and prefers to torment his brother's new wife and son rather than welcome them into the family. 
"The Power of the Dog" is a slow-burner, running for over two hours, but with a completely unexpected ending that will have your head spinning. The subject matter is intense, with underlying themes regarding sexuality, gender roles, family dynamics and more. And if that's not enough to make you want to watch it, "The Power of the Dog" current has a 95% fresh rating on Rotten Tomatoes, so  it's clear that critics are loving it. 
If you've been looking for the right Western to introduce yourself to the genre with — or even if you're skeptical of them, as a whole – this star-studded option is a dramatic and extremely captivating way to introduce yourself to the genre.