Keanu Reeves Dishes On His Hilarious '80s Coca-Cola Commercial Experience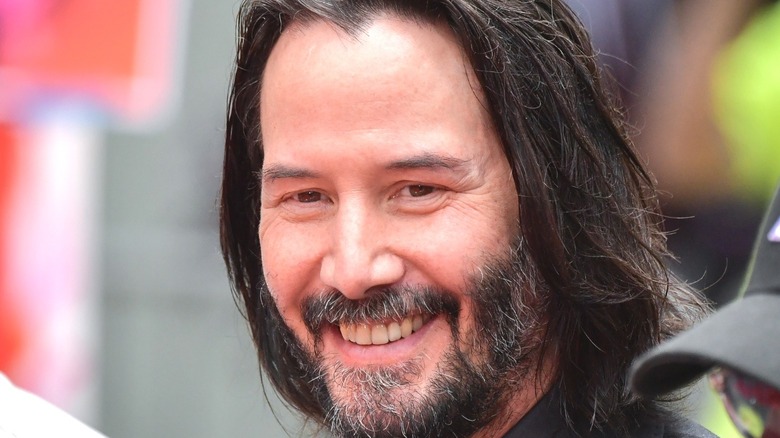 Emma Mcintyre/Getty
Keanu Reeves has had quite a career, and the now 57-year-old shows no sign of slowing down. He began his acting career more than 35 years ago, and is currently promoting "The Matrix Resurrections" and recently finished filming the fourth film in the blockbuster "John Wick" series, as announced on cast member Shamier Anderson's Instagram. Reeves has always been considered one of the most down to earth and likable celebrities, and he seems to somehow fly further under the radar than other celebrities of his caliber. His unfailing kindness has been captured many times, including in a video that circulated of Reeves giving up his seat to a woman carrying a large bag. There are even Reddit threads dedicated to the good deeds of Reeves and how approachable he is with his fans. 
But like most movie stars, Reeves had to start from somewhere before getting his big break. Before major parts in movies like "Parenthood" and "Bill & Ted's Excellent Adventure" came along, a young Reeves was taking roles wherever he could, and some of those were commercials (via IMDb). While many big actors would likely be embarrassed looking back on these first roles, not wanting them to ever see the light of day, Reeves is not like most actors.
Keanu Reeves is proud of his roots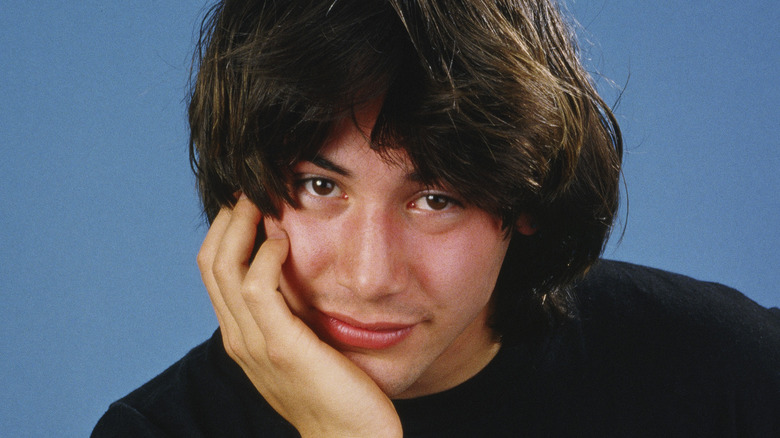 George Rose/Getty Images
In an interview on "The Late Late Show with James Corden," Keanu Reeves not only admits to making a Coca-Cola commercial in the '80s when he was starting out, he enthusiastically recounts the experience and describes specific details. Reeves vividly explained to James Corden the process of filming the commercial during the three-day shoot and having to pretend it was hot out, even though it was winter. His hands move expressively as he talks about the "real world, working experience." Reeves also remembers the "camaraderie" he felt with the other actors and describes going so far as to shave his legs for the part, simply because "I'm playing a cyclist."
Reeves may be one of the most recognizable actors in the world, but his actions show time and again that he knows where he came from. His "The Matrix" costar, Carrie-Anne Moss, described Reeves in a cover story with Esquire as someone with a rare work ethic. "He trains harder, works harder, cares more, always asks more and more questions to understand the depth of what we're doing," she says. After listening to him talk about a Coca-Cola commercial he starred in 36 years ago as an almost life-changing experience, there is perhaps no more apt way to describe him.