The Character Everyone Forgets Alfred Molina Played In Law & Order: SVU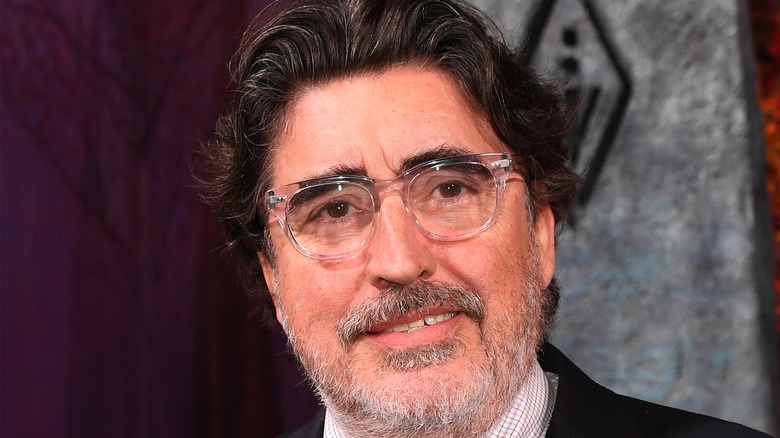 Kevin Winter/Getty
Before he officially joined the Marvel Cinematic Universe by reprising his role as Otto Octavius, aka Doc Ock, in "Spider-Man: No Way Home," Alfred Molina was making appearances, as so many stars do, in the "Law & Order" universe. While many may remember his lead role as former detective-turned-ADA (turned-detective-again) Ricardo Morales on the short-lived "Law & Order: LA," Molina also found his way onto the not-so-short-lived "Law & Order: SVU." 
In the sixth season of "SVU," Molina guest-starred in the episode "Night" as the (to say the least) idiosyncratic son of a wealthy socialite who is suspected of being a serial rapist. But Molina wasn't the only big name to grace the episode. Angela Lansbury also guest-starred as his mother, the indignant widow Eleanor, while a still pre-"Wedding Crashers" Bradley Cooper played the family's smooth-talking lawyer, Jason Whitaker. All three characters would also go on to appear in a crossover episode of "Law & Order: Trial by Jury," appropriately titled "Day," making this mostly-forgotten Molina role all the more intriguing.  
Alfred Molina guest-starred in a Law & Order crossover event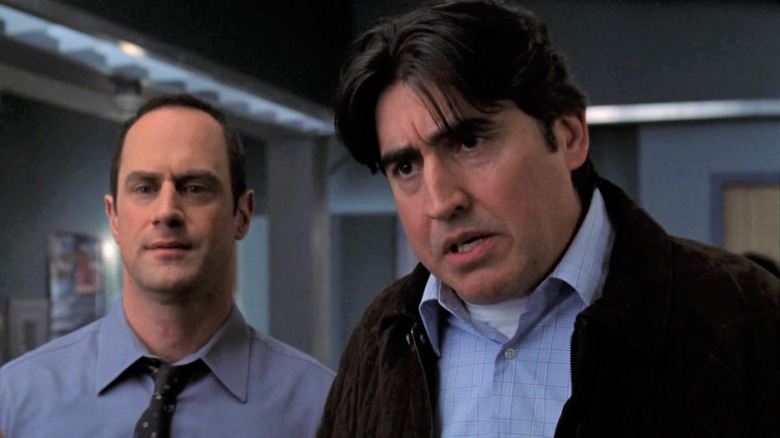 NBC
In the "Law & Order: SVU" half of the crossover, detectives suspect the coddled, socially awkward, and obsessive-compulsive Gabriel Duvall (Molina) of being a serial rapist who terrorizes women, and then — prompted by a twisted understanding of social expectations — leaves them with a wad of cash. His overprotective and abundantly connected mother, however, has no intentions of seeing her son go to prison. She calls on Cooper's slick and schmoozy Whitaker to ensure he doesn't. Unfortunately, after getting attacked by a relative of one of the victims, ADA Casey Novak (Diane Neal) is removed from the case, and the episode ends before the squad is able to bring Gabriel to justice. 
In the "Law & Order: Trial by Jury" half of the crossover, Bebe Neuwirth's ADA Tracey Kibre ends up with the case, and the story picks up where it left off. Kibre works with detectives Benson and Stabler (Mariska Hargitay and Christopher Meloni) to convict Gabriel, but it's an uphill battle throughout, despite the evidence against him. In addition to Eleanor's ability to pull strings and intimidate witnesses, Whitaker is willing to do just about anything to get his client off. In the end, though, justice prevails, and Gabriel is finally sentenced for his crimes. The storyline is a real roller-coaster ride for Molina's character, and might well have been better remembered had half of it not taken place on "Trial by Jury," which was canceled after just one season.