The Main Character That Agent Parker Has Never Met On NCIS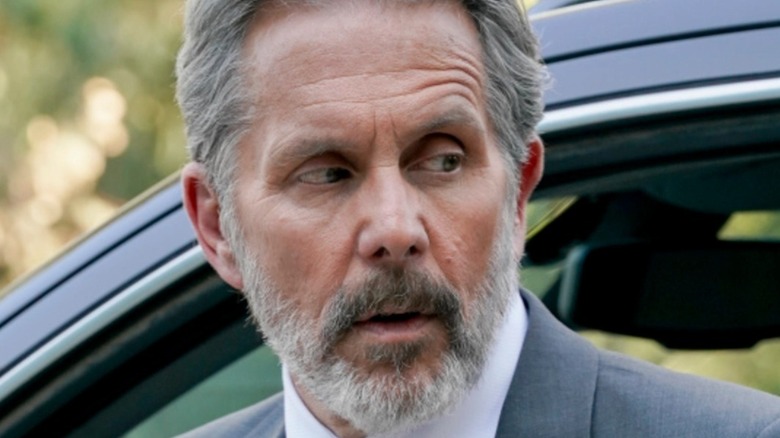 CBS
Season 19 of "NCIS" may have heralded the return of the hit CBS procedural crime drama, but it hasn't come without some significant surprises. Much to the shock of fans, Agent Leroy Jethro Gibbs (Mark Harmon) is no longer officially leading the NCIS team. Word of Harmon's departure from the series began during the conclusion to Season 18, as Gibbs is suspended from the NCIS. For a moment, we thought that Gibbs would officially return, as the beginning of Season 19 featured him unofficially partnering up with his old team. However, by Episode 4, we officially had to say goodbye to the character and welcome former FBI agent Alden Parker.
In the following episode, "Face The Strange," Director Leon Vance (Rocky Carroll) offers Gibbs' old job to Parker, but he doesn't immediately accept it. Instead, he makes his decision later after tagging along with the NCIS crew on a case that involves a bomb inside someone's body. In other words, it's another typical day at the NCIS office. While much of the following season of "NCIS" will likely deal with Parker trying to gel along with Gibbs' team, it's surprising that he still hasn't met with one of the show's main characters.
When will we see Parker meet Ducky?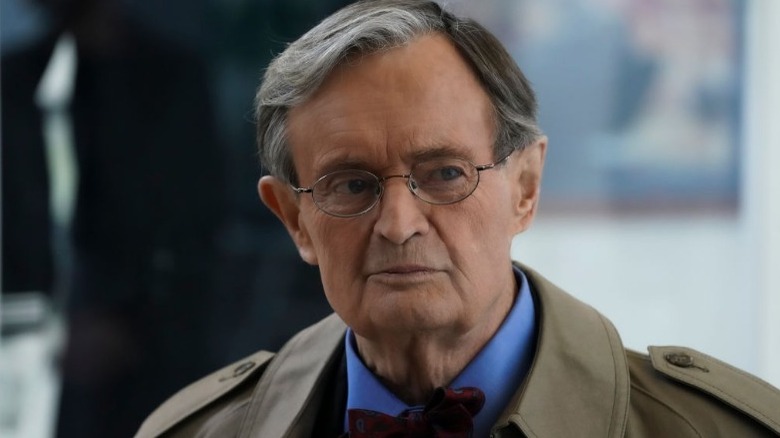 CBS
So far, Agent Parker has had the chance to work with or at least meet most of his teammates on-screen except for medical examiner and NCIS historian Donald "Ducky" Mallard (David McCallum). Parker and Ducky both appear in the 4th and 5th episodes of the current season, but we never see the two characters on screen together. In Episode 4 (via Entertainment Weekly), Ducky is mainly talking with Gibbs, perhaps one last time. And in the following episode (via CBS), Ducky is seen again working in the medical examiner's office, but there's never any on-screen interaction between him and Parker. This is pretty significant as Ducky is one of the longest-running original characters on the show next to Gibbs.
Perhaps Ducky isn't ready to accept Parker in Gibbs' place? Well, potentially, but the two not meeting yet is likely due to McCallum's limited appearances on "NCIS." According to Deadline, McCallum started appearing on "NCIS" in a reduced capacity in 2016 to spend more time with his family. So far this season, he's only appeared in the previously mentioned episodes. And last season, he only appeared in a total of three (via NCIS Fandom). If he does appear again this season, maybe we'll finally get to see him and Parker finally interact.