Would Dwayne Johnson Have Time To Film Fast 10?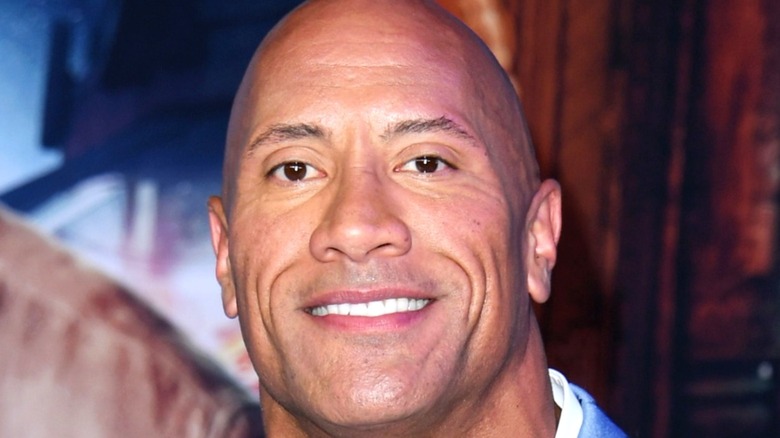 Jon Kopaloff/Getty Images
Former professional wrestler Dwayne "The Rock" Johnson has been acting for quite a while now. Some of his roles include "Baywatch," "Jumanji: Welcome to the Jungle," and, more recently, "Jungle Cruise" and "Red Notice." Plus, let's not forget about his role as Luke Hobbs in the "Fast & Furious" film franchise. Johnson entered the "Fast" series in 2011 with "Fast Five." From there, he went on to co-star in subsequent films — 2013's "Fast & Furious 6," 2015's "Furious 7," and 2017's "The Fate of the Furious." Then, his character received even more of a spotlight with the 2019 spinoff "Hobbs & Shaw."
However, Johnson did not return for the most recent "F9," which premiered this year. This was likely due in large part to his highly publicized feud with co-star Vin Diesel. With that in mind, fans are likely still hoping that Johnson might return for the upcoming "Fast & Furious 10" — especially after Diesel publicly invited Johnson to return for the 10th film — which is slated to begin filming in January 2022 — on Instagram (via Entertainment Weekly).
Diesel's public invitation is definitely an interesting twist in their feud's saga, but will Johnson accept and return for "Fast 10"? As of now, Johnson is not attached to the upcoming film and, per his IMDb, it would have to be squeezed into his already very busy schedule of upcoming projects. In fact, Johnson currently has seven projects in the works — so would Johnson even have time to film another "Fast & Furious" film?
Fast 10 could probably fit in Johnson's schedule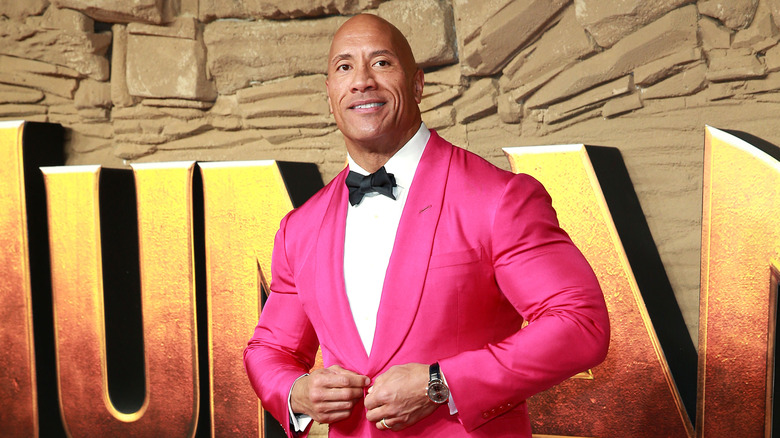 Cubankite/Shutterstock
With the filming date fast approaching for "Fast 10" and Johnson's schedule so jam-packed, it ostensibly doesn't appear likely that he'd be able to join back in — but let's speculate further.
A couple of his upcoming projects, including "Black Adam," are already in post-production, according to IMDb, so we can set those aside. Next, there's "Red One" — a holiday film for Amazon — which is labeled on the site as being in "pre-production." According to Variety, "Red One" is scheduled to begin filming sometime in 2022, with a 2023 holiday release date. Since it's not planned to be released until the end of 2023, it seems unlikely that production would begin in early 2022 — meaning that "Red One" would probably not get in the way of Johnson appearing in "Fast 10."
The remaining four upcoming films on Johnson's schedule are listed as "announced" on IMDB. "The King" was announced back in 2018 and there hasn't been any further information reported since (via Deadline). Next, "San Andreas 2" might be "announced" — producer Hiram Garcia told ScreenRant that there are "ideas" for a sequel and distributors are seemingly interested. Meanwhile, Johnson told Collider in 2018 that "Doc Savage" was caught up in a rights issue, so the fate of that film seems to be still up in the air — as is "Big Trouble in Little China," which sees itself in a similar predicament.
All in all, it seems Johnson's schedule just might allow for him to reprise his role as Hobbs for "Fast 10" — fans can only hope he decides to accept it at the last minute.