The Shang-Chi Star Joining Nicolas Cage's Vampire Movie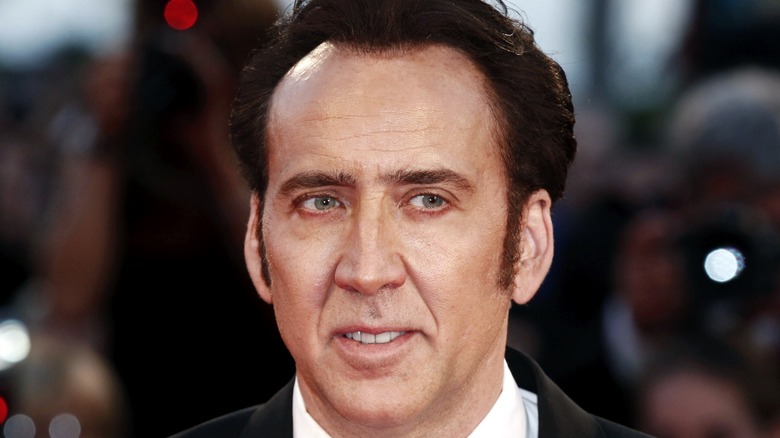 Andrea Raffin/Shutterstock
Nicolas Cage has an eclectic filmography, to say the least. In fact, most fans of his work agree that Cage's unpredictability is one of his greatest qualities. Sometimes, he even lends his talents to character-driven dramas like "Adaptation" and "Pig," in turn reminding the masses that there's more to Cage than chewing scenery. Then again, his so-called "Cage Rage" performances — including his turns in "Mandy," "Mom and Dad," and "Bad Lieutenant: Port of Call New Orleans" — are legendary in their own right. An over-the-top Cage is a cinematic art form all its own.
It remains to be seen if Marvel will revive the "Ghost Rider" franchise and recast Cage as the titular motorcyclist with the flaming skull. However, fans who want to see the actor star alongside an MCU star will be pleased to learn that he'll be joined by one in an upcoming vampire movie that's shaping up to be fang-tastic. Just don't expect another "Vampire's Kiss."
Awkwafina is joining Renfield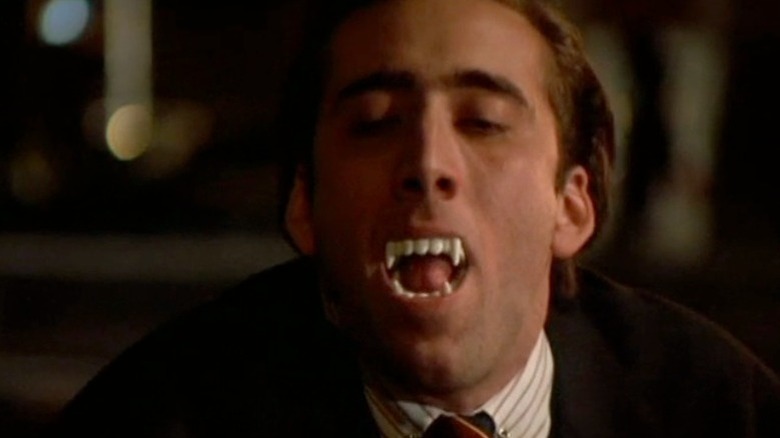 Hemdale Film Corporation
According to Deadline, Cage will be joined by "Shang-Chi" star Awkwafina in Chris McKay's "Renfield," a monster movie that chronicles the story of Dracula's henchman. Nicolas Hoult ("Mad Max: Fury Road") is also on board and will star in the title role. Cage, meanwhile, is set to play — who else? — Count Dracula. Details about Awkwafina's role are being kept close to the vest for now, but "Renfield" could see her become part of another successful franchise as Universal continues its efforts to make movies based on the studio's iconic library of monsters.
In the original "Dracula" novel, R.M. Renfield was an inmate at an asylum who ate bugs and claimed to be a servant of the famous vampire, only for the staff to dismiss him as delusional. Needless to say, his claims were true. Little is known about the plot of "Renfield" at the time of this writing, but it's story will reportedly take place during the present day and be told in a comedic tone.