Nicolas Cage Is Playing An Iconic Movie Monster And Fans Are Loving It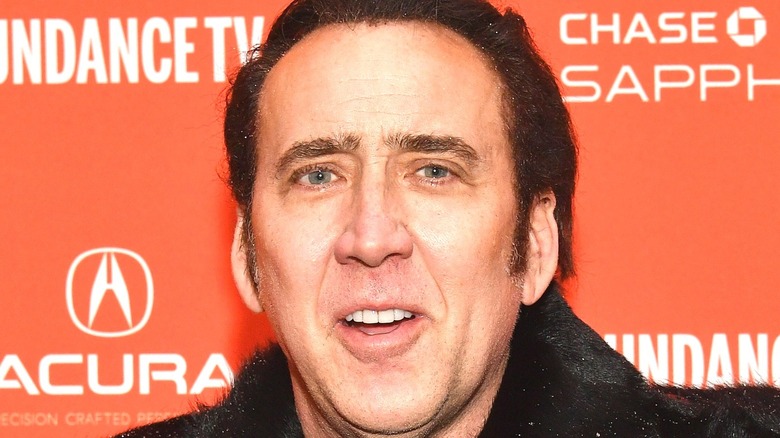 Dia Dipasupil/Getty
Let's be real with ourselves, people — is there an actor out there better suited for a monster movie than Nicolas Cage? The man could play Igor and moviegoers would flock to their local cinemas for a ticket. Cage is just so believably crazy when he's acting that his performances are almost impossible to ignore, and Universal Pictures reportedly wants to do something with this. 
According to The Hollywood Reporter, the studio has signed Cage on to appear as one of its "Classic Monsters" in an upcoming film with "X-Men" and "Mad Max: Fury Road" star Nicholas Hoult. The project will be helmed by director Chris McKay, whose previous work includes "The Lego Batman Movie" and Amazon's "The Tomorrow War." Screenwriter Ryan Ridley is behind the script, which will follow an original story conjured up by "The Walking Dead" creator Robert Kirkman, who will also be producing, along with David Alpert, Bryan Furst and Sean Furst. 
So what classic Universal character will Cage be playing? And what will this new big budget film be about?
Nic Cage will play Dracula in Reinfield movie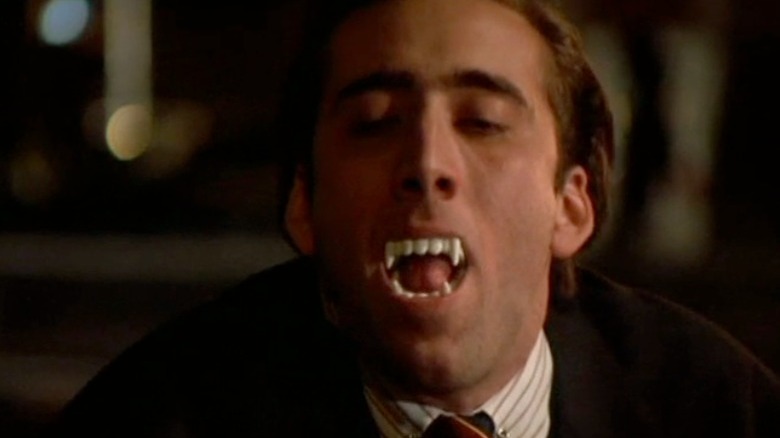 Hemdale Film Corporation
First originating in Bram Stoker's 1897 novel, the characters of Reinfeld and Dracula will be the main focus of Universal's new movie, aptly titled "Reinfeld" (via The Hollywood Reporter). Nicolas Cage and Nicholas Hoult will be portraying the two men, who share the iconic bond of master and devoted servant. In Stoker's "Dracula," Reinfeld is a bug-eating loon who worships the book's titular star and wishes to become a vampire like him. Hoult will be taking on this role, while Cage pays the iconic Count. 
Details about the premise for "Reinfeld" are still under wraps. What we do know is that the project is described as "as a modern-day adventure story that is comedic in tone (via THR). Cage has already earned his vampire chops in 1989's cult classic "Vampire's Kiss," which was also a comedy. 
Social media users were ecstatic to learn that the Oscar winner would be bringing his form of crazy to the iconic role of Dracula. "GOAT CASTING," wrote Twitter user @SSlayer24. "Never in the history of cinema has there been a better casting announcement," tweeted a clearly enthusiastic @ThePlayGlow.
Far and wide, others agreed pretty much unanimously. "He probably said yes before the sentence could be completed," joked @luitdev. "I can see him going all out for this. Probably his dream role."