Andrew Garfield Finally Opened Up About Taking On The Lead Role In Tick... Tick... Boom!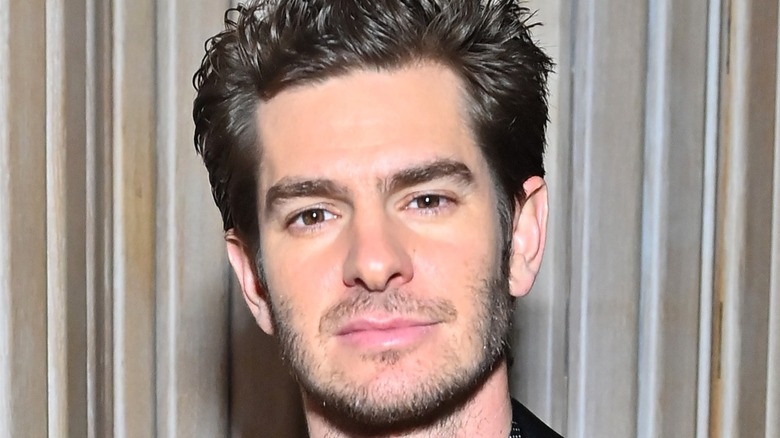 Rodin Eckenroth/Getty Images
In a recent interview for Netflix's "Netflix Playlist," Andrew Garfield spoke with director Lin-Manuel Miranda about his role in the latter's adaptation of "Rent" writer Jonathan Larson's semi-autobiographical "tick, tick...BOOM!" The musical, which hit the streaming service on November 12th, follows a young composer as he struggles to create something meaningful on the cusp of his 30th birthday. Lauded as "an exuberant ode to Larson and a tribute to anyone, especially those in the arts, who might be chasing big dreams," by Entertainment Weekly's Jessica Derschowitz, the production was a return to his musical theater roots for Garfield, but as he explained to Miranda, it was also so much more.
In the interview, Garfield explains that although he was "trained as a theater actor," he was always a little "scared of it," because it was "so much harder than anything else in terms of the rigor ... the discipline and vulnerability." The former Spider-Man and "The Eyes of Tammy Faye" actor had to shake off those fears to embrace his role in the Hollywood Music In Media Awards-nominated production, and found himself on a journey of self-discovery in the process.  
Andrew Garfield discovered a lost side of himself in tick, tick...BOOM!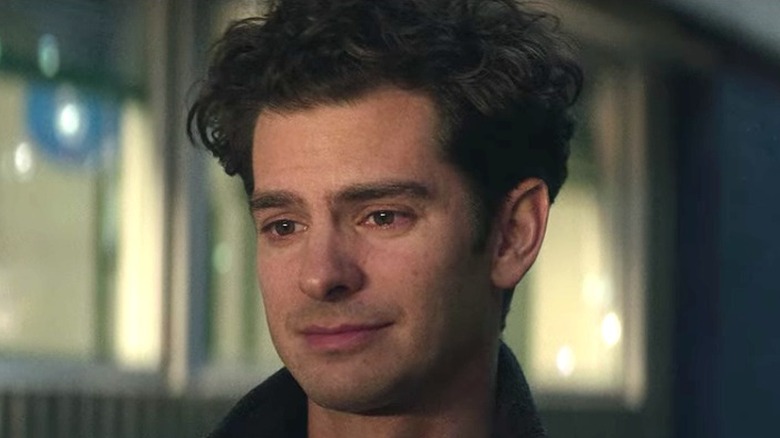 Netflix
"I started to feel (the vulnerability of) it as soon as I started working on my voice," Garfield told Miranda, explaining that "it was like meeting another chamber of my heart that had been ... locked up." For his part, the "Hamilton" writer and star extended the visual analogy by saying it was as if "there was a valve clasped."
In the emotional exchange between actor and director, Garfield went on to say he felt Miranda had "introduced (him) to a long lost brother" of whose existence he was unaware. "I just love that about being alive," he mused, before briefly acting out his first meeting with his metaphorical missing other half. When Miranda first handed Garfield the project, the actor was relatively unfamiliar with Larson, and Miranda noted that he was both excited by this and envious of the "journey of discovery" that Garfield would get to undertake. If Garfield's poetic and compelling comments are any indication of the experience of that journey, it appears Miranda's envy was well-warranted.