The ER Character You Forgot Law And Order's Mariska Hargitay Played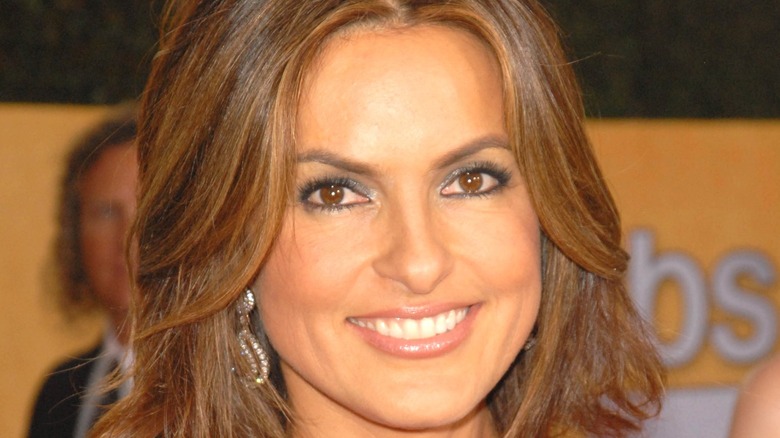 S. Bukley/Shutterstock
It seems like Mariska Hargitay was destined for Hollywood greatness. She is the daughter of famous parents — the legendary screen goddess Jayne Mansfield and former Mr. Universe Mickey Hargitay. After competing in beauty pageants as a young woman, Hargitay pursued acting like her iconic mom. She made her feature film debut in the 1984 horror-comedy "Ghoulies," per IMDb.
While she began her career in movies, Hargitay appeared in various popular television series throughout the '80s and '90s. She landed guest gigs on the shows "Falcon Crest," "Baywatch," "Thirtysomething," and "Seinfeld." In 1999, Hargitay debuted in her most well-known and celebrated role. For over 500 episodes, she has been taking down the worst type of criminals as Detective Olivia Benson on "Law & Order: Special Victims Unit." Hargitay is one of the few actresses who has played the same part for the longest time on primetime TV.
Benson is beloved by fans for her resilience and compassion. She intimidates and interrogates violent suspects as effectively as she comforts and reassures victims. Since Mariska Hargitay is so recognizable as the tough-as-nails cop with a heart of gold, some viewers may have forgotten her very different character on one of the most renowned medical dramas in TV history.
Mariska Hargitay played desk clerk Cynthia Hooper on ER
Mariska Hargitay's character on "ER" is more likely to burst into tears than bust bad guys. Before she debuted as Detective Benson, she played the sweet and sensitive Cynthia Hooper in 13 episodes of the medical show's 4th season. She appears for the first time in the 1997 episode "Something New" as an applicant for the desk clerk position at Chicago's County General Hospital (via IMDb). After an awkward interview with Dr. Mark Greene (Anthony Edwards) and nurse Carol Hathaway (Julianna Margulies), Greene hires Cynthia, even though she isn't entirely qualified.
After sharing a kiss in the episode titled "Ground Zero," Mark and Cynthia enter a brief but passionate romance. Their relationship continues throughout Season 4 until the 14th episode "Family Practice." Dr. Greene travels to San Diego to care for his hospitalized mother. Unbeknownst to him, Cynthia has followed him there. During an uncomfortable conversation on a pier, Mark reveals he does not know if he loves Cynthia. The couple split up before she catches a flight home.
Hargitay made her last appearance as Cynthia Hooper in Season 4 Episode 16 titled "My Brother's Keeper." When Greene returns to Chicago, he finds out that his now ex-girlfriend has moved and quit her job at the hospital. He tries to win her back at her new apartment, but Cynthia turns him down. They break up for good.