Spider-Man: Homecoming Runtime Revealed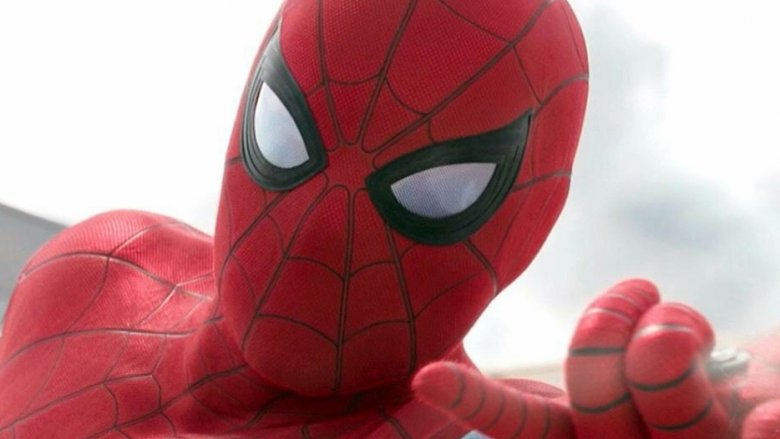 YouTube
Your friendly neighborhood Spider-Man will land in theaters soon. But how long will he stay?
Spider-Man: Homecoming, the upcoming Marvel Studios and Sony Pictures collaboration, will reportedly run for 130 minutes. Event Cinemas Australia posted the runtime on a recently updated landing page for the film. Reportedly, the two hours and ten minutes of Spidey goodness includes end credits, but doesn't include any pre-showing material or trailers, which can vary wildly from theater to theater. And like all great Marvel movies, Spider-Man: Homecoming will feature a post-credits scene that's accounted for in the 130 minutes, though we don't know for sure how long the extra tidbit will run. 
The 130-minute runtime places the new Spidey flick in the same league as a few other Marvel movies such as Iron Man 3, which clocks in at the exact same time, and Captain American: Winter Soldier, which tacks on an additional six minutes. The Tom Holland-led film is still bested by Marvel's heftiest debut in the 146 minute-long Captain America: Civil War. The Avengers and Avengers: Age of Ultron are close competitors, at 143 minutes each (via ScreenCrush).
Directed by Jon Watts, Spider-Man: Homecoming focuses on the new version of Peter Parker, a fresh look at New York, and a sparkling ensemble featuring a creepy villain named Vulture (Michael Keaton). Zendaya, Donald Glover, Jacob Batalon, Laura Harrier, Tony Revolori, Tyne Daly, Bokeem Woodbine, Marisa Tomei, and Robert Downey Jr. round out the cast.
Here's the film's synopsis: "A young Peter Parker/Spider-Man (Tom Holland), who made his sensational debut in Captain America: Civil War, begins to navigate his newfound identity as the web-slinging super hero in Spider-Man: Homecoming. Thrilled by his experience with the Avengers, Peter returns home, where he lives with his Aunt May (Marisa Tomei), under the watchful eye of his new mentor Tony Stark (Robert Downey, Jr.). Peter tries to fall back into his normal daily routine —distracted by thoughts of proving himself to be more than just your friendly neighborhood Spider-Man—but when the Vulture (Michael Keaton) emerges as a new villain, everything that Peter holds most important will be threatened."
Fan can catch all two hours and ten minutes of Spider-Man: Homecoming when the flick is released on July 7. Until then, find out why the movie will be way better than you think.