Spider-Man: Homecoming Will Have A Post-Credits Scene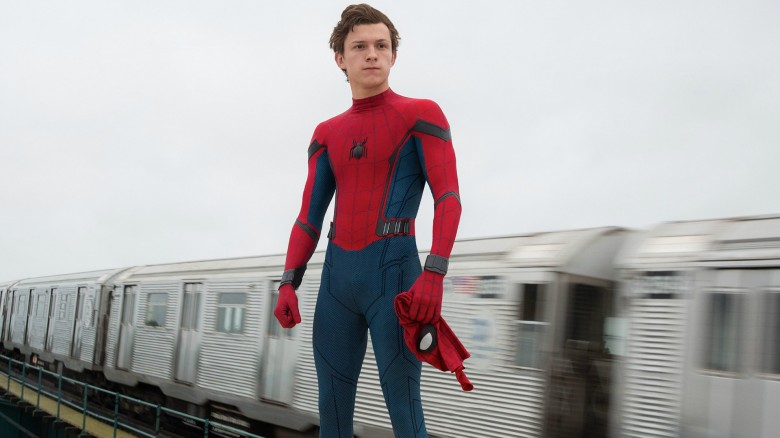 Sony
You can't have a superhero movie without a post-credits scene (it might be illegal at this point), and Spider-Man: Homecoming will be no exception.
Director Jon Watts confirmed to Fandango that the upcoming flick will indeed have at least one extra scene tacked onto the credits. It's not yet clear if it'll be placed during the middle or at the end, but Watts said you'll want to stay in your seat at least a couple extra minutes. When asked if Homecoming would have such a scene, Watts said, "Of course! Absolutely. How disappointing would it be if there was just nothing? Like if this was the one movie where we said, nope, no after-credits scene!"
As for what that scene might be, that's anyone's guess. It's very possible that it'll tease Spidey's jump back to Disney's Marvel Cinematic Universe in Avengers: Infinity War, which is set to arrive May 4, 2018. That'll be the next time we see Tom Holland as Spider-Man, ahead of the sequel to Homecoming in 2019.
Although Watts couldn't confirm that he'll direct the follow-up, he did say that he's been involved with Infinity War on some level. "Everyone is aware of what's happening on all the other movies," he said. "So if one thing shifts, you make sure it doesn't have dramatic repercussions for your movie."
Of course, Spider-Man's days with the Avengers could be numbered. Since Sony owns the rights to the character, there are reports that Peter Parker may not return to Disney's MCU after the Homecoming sequel. After all, we're pretty lucky the two studios have played nice together this long.
But before all that, Homecoming will swing into theaters July 7. While we wait, check out the latest trailer, and check out Spider-Man's insane history.