When Will There Be A Scrooged 2?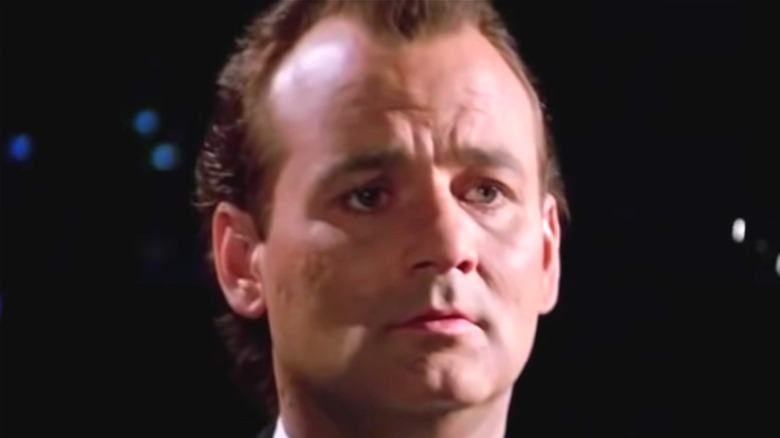 Paramount Pictures/YouTube
The 1988 comedy "Scrooged," starring the ever-iconic Bill Murray, has been a staple of the holiday season for decades. The film, directed by the late Richard Donner, took the classic "A Christmas Carol" tale and spun it on its head, giving the story a modern and comedic twist. Murray starred as Frank Cross, a narcissistic and cynical TV executive who pushes his staff to their limit while producing a live televised adaptation of "A Christmas Carol" on Christmas Eve. The night before the taping, Cross is soon visited by ghosts who attempt to set him on the right path and give him the holiday spirit he desperately needs.
The film received decent enough reviews from critics, with a 69% fresh rating on Rotten Tomatoes, but it has still stood the test of time with sites such as IGN and Empire listing the film among the best Christmas movies of all time. With the plethora of reboots, remakes, and sequels to nostalgic '80s properties, many "Scrooged" fans have wondered whether or not we would ever see the comedy get a sequel.
A Scrooged remake is in the works with Kevin Hart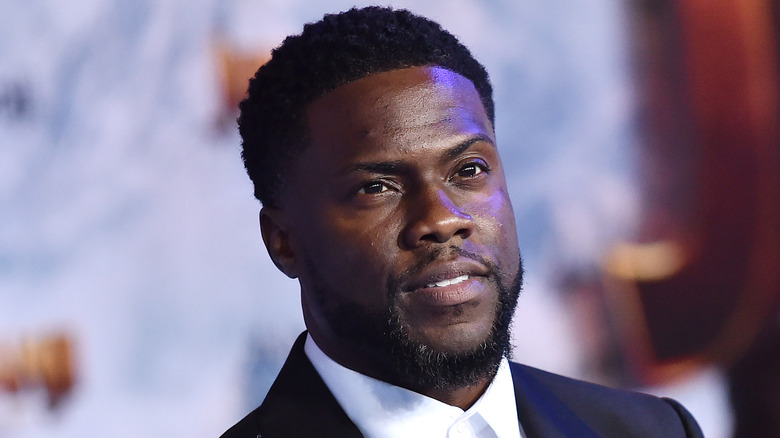 DFree/Shutterstock
While a true sequel to "Scrooged" is unlikely at this point, Paramount is hoping to resurrect the brand with a remake starring none other than Kevin Hart. According to a 2019 report from Variety, Hart will produce and star in a remake of the 1988 holiday film with the comedian taking on the role originated by Murray. Those expecting to see the film arrive in theaters in the next couple of years, however, may have to wait as the outlet noted that Hart's schedule has proven to be quite busy and that the remake still didn't have a writer or script attached to it at the time of the report.
This isn't even the first '70s or '80s comedy remake that Hart has been attached to. Back in 2014, he co-starred in a remake of the 1986 romantic comedy "About Last Night" alongside Regina Hall and Michael Ealy (via IMDb). He also has several other projects in development, including a new version of the 1974 comedy "Uptown Saturday Night" that has "The Mandalorian" filmmaker Rick Famuyiwa directing, according to The Hollywood Reporter. Additionally, he has been attached to remakes of two John Candy comedies, 1988's "The Great Outdoors" (via Deadline) and the 1987 Thanksgiving classic "Planes, Trains & Automobiles" where he'll star alongside Will Smith.