The Best Christmas Movies You Haven't Watched Yet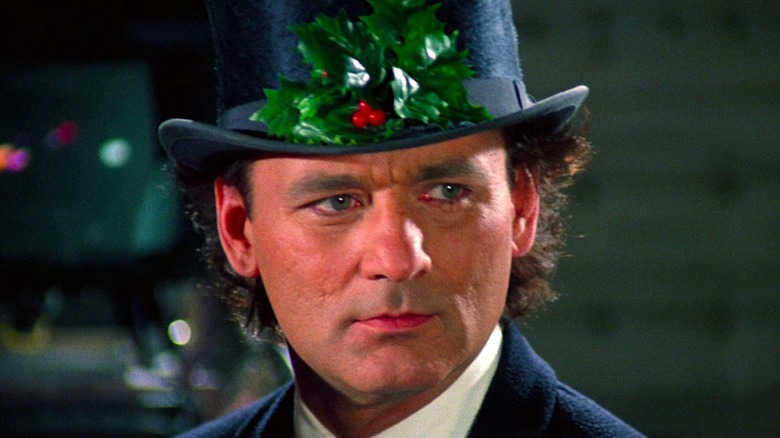 Paramount Pictures
With the holidays right around the corner, many households are already prepping for the season's big events. It's also likely they are putting together their annual Christmas movie watchlist. Some titles are a no-brainer as films like "It's a Wonderful Life," "A Christmas Story," and "Elf" are probably required viewing for your holiday movie marathon. But let's face it — with so many Christmas movies out there and still more on the way, it's impossible to watch them all. While it's totally acceptable to have your traditional favorites light up your TV every year, you've probably missed out on some worthwhile holiday viewing.
Of course, we don't judge, and you should watch whatever you prefer this Christmas. However, if you're feeling a bit tired of the same stories that you've seen a million times and can now recite from memory, then maybe it's time to update your list. Here are some of the movies that many viewers may have skipped when they first arrived but are well worth watching this holiday season.
Nativity!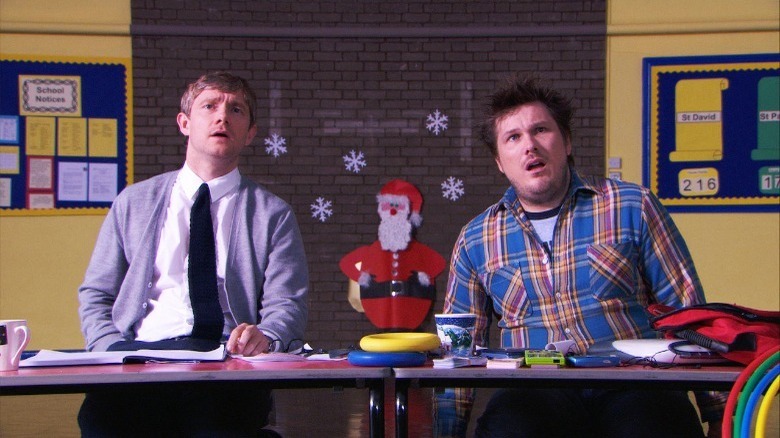 E1 Entertainment
Ah, yes, the Nativity play, an annual Christmas tradition that can either be a heart-warming display of hope and cheer or a complete and utter nightmare. In "Nativity!", a 2009 British musical comedy, Martin Freeman plays primary school teacher Paul Maddens, whose ambitions of becoming an actor were waylaid many years ago. Every Christmas, the school puts on a Nativity play, and this year the headmistress asks Paul to direct. The trouble is that Paul hates Christmas, which has become a depressing time for him ever since he was dumped by his girlfriend on the holiday years before.
When a rival teacher from another school claims that their Nativity will be the best yet, Paul tries to one-up him by telling a little white lie when he claims that someone from Hollywood is coming to film his school's Nativity play. Of course, this rumor spreads and soon gets completely out of hand, meaning that Paul now needs to dig himself out of the mess he's made. As he rehearses with the children, Paul realizes how important this play has become for them and how special the kids really are. Filled with original songs and holiday cheer, "Nativity!" is a funny and heart-warming holiday movie that more people should know about.
The Man Who Invented Christmas
It may seem hard to believe, but it wasn't so long ago that Christmas was barely celebrated. Things like decorating the tree and hanging stockings on the mantle were traditions that few households took part in, as explained by The Guardian. However, with the publishing of Charles Dickens' "A Christmas Carol" in 1843, people around the world gained a newfound spirit and appreciation for this magical time of year.
Starring Dan Stevens as Charles Dickens, "The Man Who Invented Christmas" gives a fictional account of how Dickens' most renowned work was written. At the beginning of the film, Dickens struggles to come up with his next masterpiece, and his publishers are growing impatient. With Christmas just around the corner, Dickens is inspired to write something special just in time for the holiday — an idea that bewilders his business associates.
As his imagination goes wild, the characters Dickens dreams up are manifested as real people. He meets and begins an imaginary conversation with the curmudgeonly Ebenezer Scrooge (Christopher Plummer), the star of his piece, along with the Spirits of Christmas Past, Present, and Future. Yet as he works on perfecting his new story, the traumas of his past begin to manifest in troubling ways. "The Man Who Invented Christmas" was released in 2017 to mainly positive reviews, via Rotten Tomatoes, yet it seems that many have yet to see this modern Christmas classic. Do yourself a favor and add it to your Christmas movie watchlist!
Noelle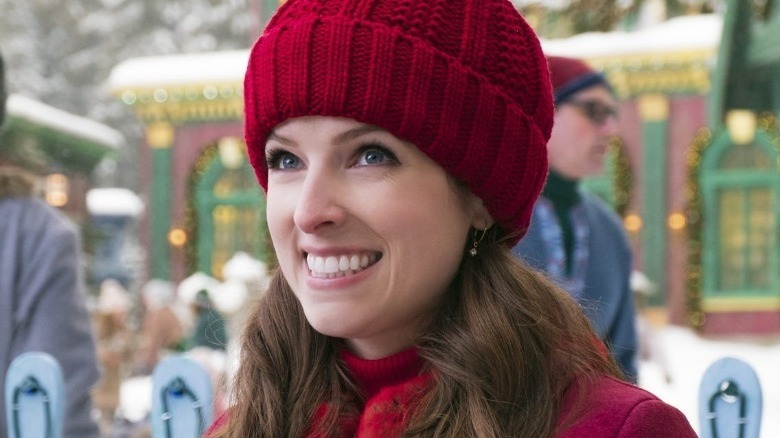 Disney+
No one ever asked if Santa wanted to be Santa, and why would they? What could be better than giving gifts to the children of the world and spreading cheer wherever you go? In the Disney holiday film, "Noelle," it's time for Nick Kringle (Bill Hader), the son of Kris Kringle, to take over the family business. However, when he gets cold feet at the last minute and disappears, his sister Noelle (Anna Kendrick) takes it upon herself to begin the search and bring him back. Along the way, Noelle discovers that she has a natural talent for distributing holiday joy and can tell whether someone is naughty or nice. She also makes friends with a private investigator named Jake Hapman (Kingsley Ben-Adir) and his son, Alex (Maceo Smedley). When she finally finds Nick, Noelle is shocked to discover that he refuses to return to the North Pole and doesn't wish to be the new Santa at all.
"Noelle" is the perfect Christmas movie, with just the right amount of wholesome holiday goodness and family fun. Adults will appreciate the performances from familiar faces like Kendrick, Hader, and the incomparable Billy Eichner, while kids will recognize that the film's most important message is being yourself. The movie is a Disney+ exclusive, so now could be the perfect time to gift yourself a subscription.
Mixed Nuts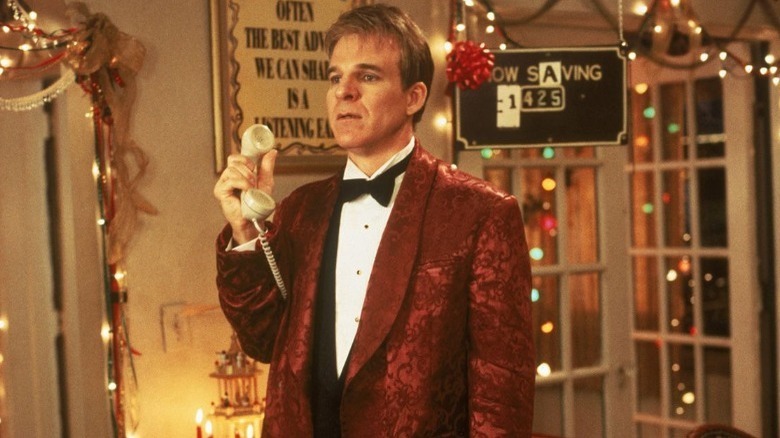 Sony Pictures Releasing
The holidays can be a crazy time for everyone, but some definitely have it crazier than others. The 1994 Nora Ephram movie "Mixed Nuts" takes a darkly comedic look at the other side of this merry holiday. Legendary comic actor Steve Martin is Philip, the head of a non-profit suicide hotline, who helps others in their time of need. However, his own life is a mess — his girlfriend has just broken up with him when his landlord evicts him and his fellow volunteers from the building. The thing is, Phillip doesn't have the heart to tell the other hotline operators that they will be out of a gig on Christmas Eve.
"Mixed Nuts" includes an ensemble cast of hilariously zany characters portrayed by Rita Wilson, Juliette Lewis, Liev Schreiber, Madeline Kahn, and Adam Sandler. With so much insanity in one place, you can be sure that plenty of shenanigans ensue — but that's just what happens during the holidays. "Mixed Nuts" is a hilarious holiday romp that also assures those who might be feeling down this time of year that they are not alone.
Prancer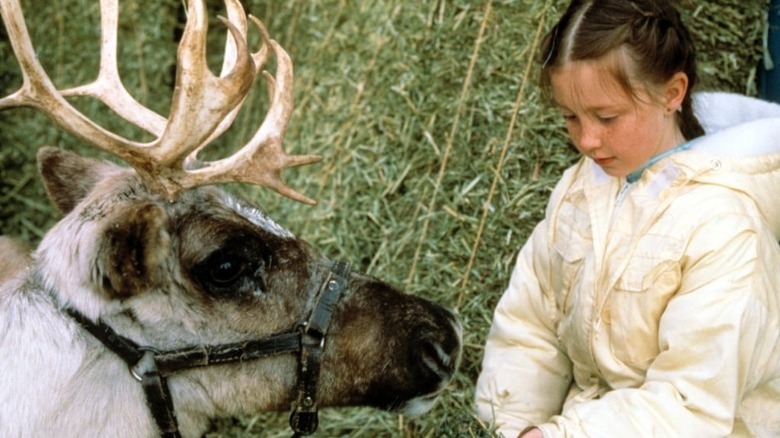 Orion Pictures
Everyone knows about Rudolph, who saved the day on Christmas Eve with his shiny red nose. But what about the other reindeer, who seem to have been pushed out of the limelight? The 1989 family film "Prancer" tells the story of how one little girl helps a waylaid reindeer find his way back home, ultimately bringing hope and love back into her own family.
In "Prancer," 8-year-old Jessica (Rebecca Harrell Tickell) finds a stray reindeer in her family's barn and deduces that it must be a member of Santa's sleigh-pulling team. She takes the animal in and tries to devise a way to let Santa know where he is. Meanwhile, her father, John (Sam Elliott), is struggling with the loss of his wife and the impending loss of the family farm. The story of Jessica's friend Prancer begins to spread in the town, leading to a rift between John and Jessica. Yet it's thanks to Jessica's faith and optimism that the townsfolk — and John — find the magic of the holiday that they had once lost.
"Prancer" isn't a bright, loud, and colorful children's Christmas movie like so many popular holiday classics have become. Instead, it uses sentiment and character to tell a heart-warming story of love and loss while it reminds adults to have a little more faith in their darkest times. For those looking for an understated Christmas movie to watch this year, "Prancer" will be right up your alley.
Scrooged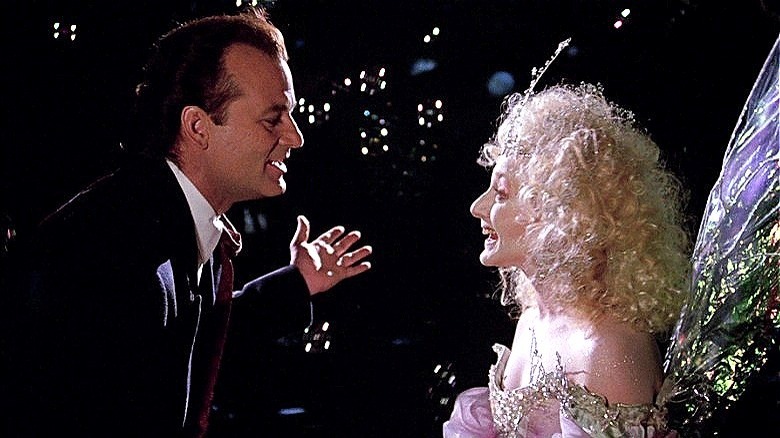 Paramount Pictures
One of the most essential holiday tales of all time is Charles Dicken's "A Christmas Carol," which has seen countless renditions in film and television over the last 100 years. You probably have your favorite one in mind right now, but most people missed Bill Murray playing the self-serving miser in Richard Donner's comedic reimagining, "Scrooged."
In "Scrooged," Murray plays Frank Cross, a TV studio president who cares more about ratings than he does about his employees. After forcing everyone to work on Christmas Eve and firing his best executive, Frank is visited by the ghost of his old mentor, who warns him to change his ways. He is then visited by the three spirits of Christmas, who don't exactly fit the traditional profile that we've come to know over the years — the Ghost of Christmas Past (David Johansen) is an obnoxious cab driver, while the Ghost of Christmas Present is a klutzy and erratic fairy (Carol Kane).
A film that turns the well-known "A Christmas Carol" upside down and adds its own unique Murray-flavored flair, "Scrooged" has often been overlooked during the holiday season for the true classic that it is. It's the perfect movie for those looking for a little holiday cheer that doesn't depend on the overly familiar formula.
Arthur Christmas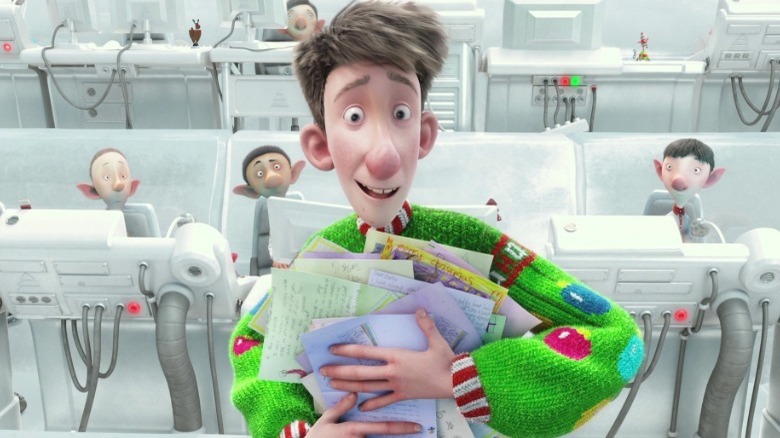 Sony Pictures Releasing
With so many animated Christmas movies arriving over the last two decades, it's easy to have missed a few. The 2011 collaboration between Sony and Aardman Animations "Arthur Christmas" seems to have escaped the notice of many, yet this hidden gem deserves a lot more love.
In the 21st century, Santa's sleigh and flying reindeer have become obsolete, and Christmas Eve is now orchestrated by high-tech machinery and military tactics. The current Santa (James Broadbent) comes from a long family tradition of Santas, however, most of his job is already being done for him. His son, Steve (Hugh Laurie), is the staunch leader of the gift delivery operation and next in line for the title. Meanwhile, younger son Arthur (James McAvoy) is in charge of answering children's letters to Santa.
When the discovery is made that a single present was accidentally left behind, no one seems too concerned about the issue — after all, what is one gift in millions? However, unwilling to disappoint even one child on Christmas morning, Arthur takes it upon himself to deliver the gift personally. He is joined by Grandsanta (Bill Nighy) and an elf named Bryony (Ashley Jensen), as they decide to deliver gifts the old school way using the original sleigh and flying reindeer before Christmas morning. Of course, things don't go as smoothly as planned. "Arthur Christmas" is a delightful family feature that has gone unappreciated for far too long, so make sure you don't miss it again this year.
The Ref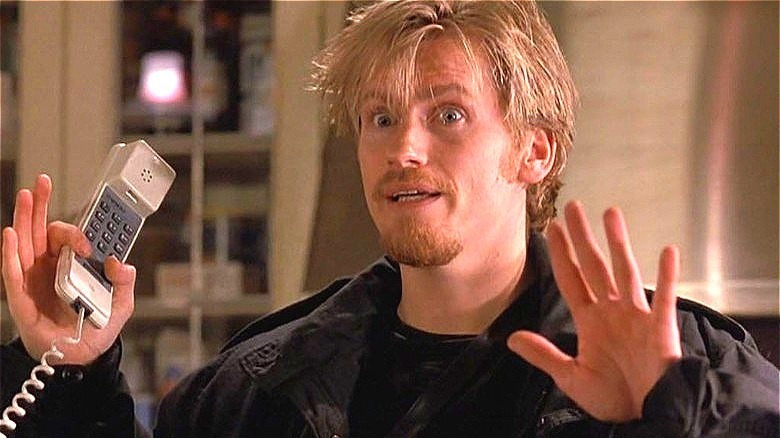 Buena Vista Pictures
A movie for the more cynical holiday watcher, "The Ref" stars Denis Leary as Gus, a thief on the run after a robbery gone wrong on Christmas Eve. To escape the notice of the police, he takes a family hostage in their home. The trouble is, this particular family is so dysfunctional that Gus may end up wishing the cops would arrest him instead.
Kevin Spacey and Judy Davis are Lloyd and Caroline Chasseur, a married couple on the brink of divorce who spend most of their time arguing with each other — even when held at gunpoint. When Lloyd's family arrives for Christmas dinner, things get even more heated when Gus and the Chasseurs try to keep up appearances amidst family drama. As it turns out, being held hostage may be just what Caroline and Lloyd need to save their marriage.
"The Ref" is not so much for heartwarming family holiday viewing as it is a darkly humorous watch for adults. It offers some big laughs within an absurd situation and might make you feel better about your own family's issues. If you're looking for a movie that reflects some of the more frustrating aspects of the holiday season, "The Ref" should definitely be on your list.