Adam McKay Opens Up About His Creative Split From Will Ferrell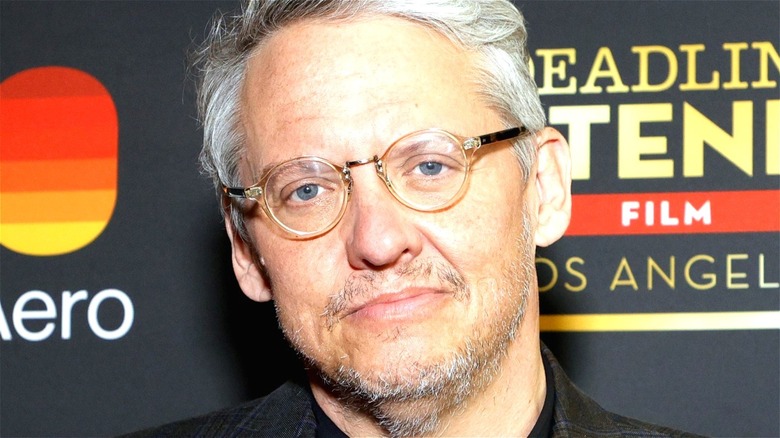 Amy Sussman/Getty Images
Business partnerships break up all the time for all sorts of reasons, and that's just as true in Hollywood as it is in any other industry. Still, when a creative duo as successful as Will Ferrell and Adam McKay decides to go their separate ways, it's going to lead to questions. Fortunately for us, McKay has provided some answers.
Ferrell and McKay first met when they both joined "Saturday Night Live" in 1995, with Ferrell as a cast member and McKay as a writer. After departing the sketch comedy institution, the pair's careers took off as screenwriters and producers, with Ferrell often starring in their projects. Their first movie and first hit was 2004's "Anchorman." That was followed by classics like "Step Brothers," "Talladega Nights: The Ballad of Ricky Bobby," and 2018's "Vice," the McKay-penned satirical biopic about Vice President Dick Cheney (via IMDB).
The pair decided to split a year after "Vice," releasing a statement that read "The two of us will always work together creatively and always be friends. And we recognize we are lucky as hell to end this venture as such" (via Vanity Fair).
In reality, the split was more acrimonious. In a recent interview with Vanity Fair, McKay told his side of the story.
Ferrell and McKay's partnership ended over a project about the 1980's Lakers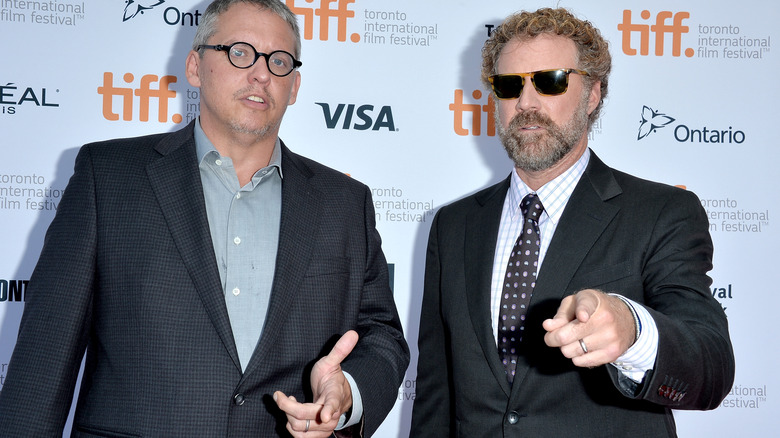 George Pimentel/Getty Images
In the Vanity Fair interview, McKay talked about his ongoing interest in political issues and his passion for making movies that deal with them directly. McKay's first true semi-serious political movie with a message was 2015's "The Big Short," which was about the 2008 financial crisis. McKay co-wrote and directed the movie, and while Ferrell was an executive producer, he wasn't as directly involved.
Around this time, McKay told the manager he shared with Ferrell, Jimmy Miller, that he was interested in branching out. "Finally I was like, 'Jimmy, come on. Clearly I'm going in a different direction. Hopefully, it's no hard feelings.'"
The two continued to work together on occasional projects under their Gary Sanchez production banner, but the final straw came after "Vice" premiered. McKay and Ferrell had been working on a TV series about the 1980s Showtime Lakers, and Ferrell, a huge Lakers fan, wanted to play team owner Jerry Buss. McKay wanted John C. Reilly for the role instead and cast him without telling Ferrell, infuriating him. McKay admitted he'd made a mistake by not telling Ferrell, and that he regrets it.
Ferrell's and McKay's careers were already going in two different directions by the time McKay recast Ferrell, but this was their breaking point. It's always a bummer when a partnership behind some of the most successful movies of the 21st century breaks up. Fortunately, they're not done making projects individually. McKay's next project is a satirical climate change thriller titled "Don't Look Up." It stars Jennifer Lawrence and Leonardo DiCaprio and will premiere on December 10, 2021. Ferrell, meanwhile, can be seen in the new Apple TV+ series "The Shrink Next Door," which premiered on November 12.