Klaus 2: Why We Won't Be Getting A Sequel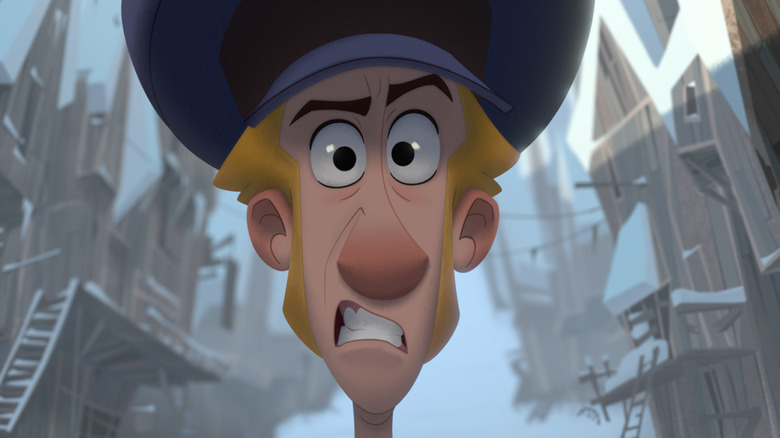 Netflix
Very few recent festive films deserve to stand shoulder to snow-covered shoulder with the classics. That is, of course, except for Netflix's gorgeous animation, "Klaus." The streaming services origin story of Santa Claus was met with a very warm welcome following its release in 2019, earning an impressive score of 94% on Rotten Tomatoes. Starring Jason Schwartzman and J.K. Simmons as the titular man who would go on to become the Christmas myth, "Klaus" really is a great film to bring in the timely cheer and deserves a place on your holiday movie watchlist.
Of course, when it comes to a family film that reaches that kind of success and earning an Academy Award nomination, the natural route is to follow it up with a sequel. As was revealed, though, the creative forces behind "Klaus" don't have such a project on their Christmas list and don't plan on adding one any time soon, either.
We're absolutely not getting a Klaus 2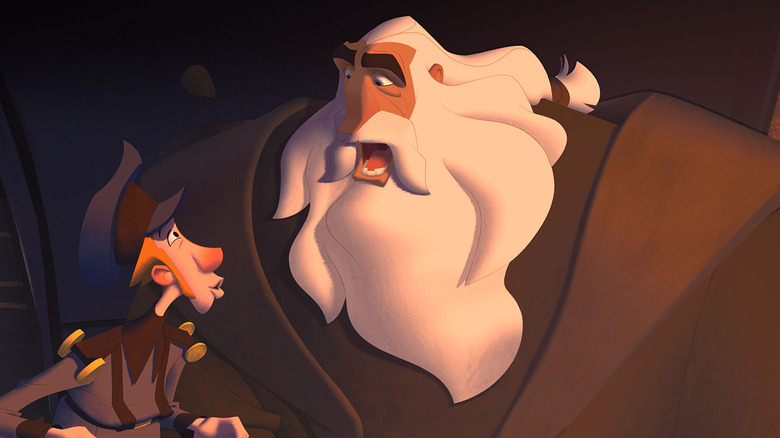 Netflix
Speaking to Digital Spy following the film's release in 2019, director Sergio Pablos discussed the original intent behind "Klaus" and that any story to come after won't come from him but the audience, instead. "The idea was always to finish the movie by laying our version of Santa at the feet of the audience and saying, 'And this is where your Santa starts,'" said Pablos. "We wanted to make sure we did not interfere with your own experience of Santa but to offer a possible explanation of how we got there."
The film told the story of a postman assigned to a lonely town in the North, where he befriends the reclusive titular toymaker. In the end, Klaus mysteriously leaves his life behind to be with his wife, although Jesper, the postman, sits and waits on Christmas Eve to be reunited with his old friend as children around the world receive toys from a mysterious visitor. With a slightly open ending like that, there could still be a chance to follow the adventures of Jesper and his legendary friend, but Pablos is confident that won't happen.
When asked about sequel ideas, the director was adamant. "Absolutely not. As I said earlier, this is already a prequel to your Santa, so anything you were to put between those two would do away with the basic intent of this film. Plus, I'd much rather focus on finding the next great story."