The A-List Actress Who Auditioned For Lisa On Home Improvement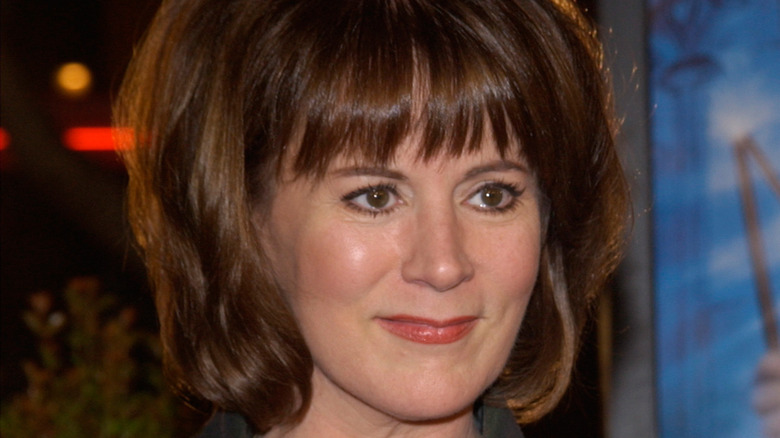 Featureflash Photo Agency/Shutterstock
In the spring of 1999, a whopping 35.5 million viewers tuned in to watch the series finale of ABC's "Home Improvement" (via Business Insider), starring Tim Allen. Anchored by long-suffering, pragmatic, and deadpan wife Jill (Patricia Richardson) and the equally long-suffering and kind-hearted "Tool Time" co-host Al Borland (Richard Karn), "Home Improvement" was a kind of precursor to shows like "Everybody Loves Raymond" and "King of Queens," wherein the bumbling and eccentric sitcom husband was tasked, at least occasionally, with demonstrating some semblance of relationship or parenting skills.
Rounding out the series cast were the Taylor children, three boys played by Taran Noah Smith, Zachery Ty Bryan, and the most '90s of all '90s pre-teen heartthrobs, Jonathan Taylor Thomas (aka J.T.T.). But in addition to the series' more realistic characters, Tim Taylor's show-within-a-show was adorned by two one-dimensional, eye candy accessories known as the Tool Time Girls. In the series, a then little-known Playboy model named Pamela Anderson was cast as the first Tool Time Girl, Lisa, but when she left the series to pursue a role in "Baywatch," Anderson's character was replaced by a woman named Heidi, played by Debbe Dunning. Anderson was not, however, the only actor to audition for the relatively lackluster role.
Ashley Judd was almost a Tool Time Girl
Ga Fullner/Shutterstock
As it turns out, two-time Emmy-nominated actor, producer, and director Ashley Judd auditioned for the role of Lisa. Though Judd's star began its ascent in the 1990s with films like "A Time to Kill," "Kiss the Girls," "Eye of the Beholder," and "Double Jeopardy," she was still a fledgling actor when she read for the Tool Time Girl role. Fortunately for the also-fledgling actor Pam Anderson, "Home Improvement" creator Matt Williams was just too impressed with Judd's abilities to cast her in the essentially hollow role. "When Ashley came in and read for the part," he told Entertainment Weekly, "I thought, my god, this girl is so talented!" 
Williams would eventually go on to direct Judd in 2000's "Where the Heart Is" (starring Natalie Portman), but although he rejected Judd for the role of Lisa, he had attempted to nab her for a different part on "Home Improvement" following her audition. In fact, Williams liked Judd so much that he tried to create a role from scratch for her in the form of Tim Allen's on-screen sister. "We didn't hear anything for about two days after the offer," Williams told EW, "and then her agent called and said, 'You know...she's not ready to go into television right now. She thinks she has a feature career.'" Of course, Judd did end up having quite the feature career, but her decision to turn down Williams wasn't one she made lightly. Williams remembered when the pair reunited for "Where the Heart Is," that Judd told him, "she went for a long walk on the beach and thought, '...I've never made any money as an actress, so how do I turn my back on this?' She said she agonized over it for a couple of days." 
Although Judd did accept a smaller part in the NBC series "Sisters," her instinct to pass on the "sure thing" that was "Home Improvement" may well have been one of the best — if most difficult — decisions of her career.