The Real Reason Pamela Anderson Left Home Improvement After Season 2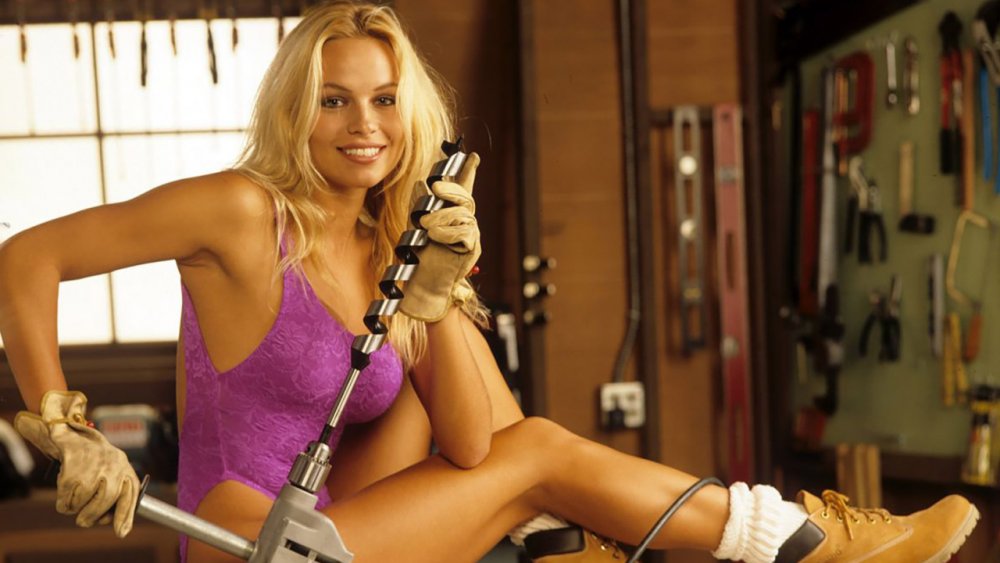 ABC
Tool Time didn't last very long for one '90s sex symbol who ultimately traded in her tool belt for an iconic red swimsuit.
Most people remember Home Improvement, the beloved '90s sitcom about a television handyman and his wholesome family, for launching the acting career of Tim Allen. What viewers often forget is that Home Improvement didn't just provide a springboard for Allen, it was also the first key television role for Pamela Anderson, who went on to enjoy the kind of tabloid-friendly career that most starlets only dream of.
Home Improvement's run practically spanned the decade, airing from 1991 to 1999. The show's early success provided a perfect launchpad for Anderson, who obviously had her big blue eyes on bigger prizes. It's fair to say that without Lisa the Tool Girl (Anderson), there would have been no C.J. Parker from Baywatch, no Barb from Barb Wire, no marriage to Tommy Lee. Who would have thought that Anderson's decidedly NSFW career would have such family friendly roots?
According to News.au.com, she was actually cast as a last-minute substitute for Ashley Judd, who was originally booked to portray the Tool Girl opposite Allen. Judd pulled out of the pilot at the last minute to pursue a career in film. Enter: a fresh-faced Anderson, who played the part of Lisa to rave reviews and stayed on for all 48 episodes of the first two seasons (and one surprise appearance on season 6). Considering Home Improvement's popularity out of the gates, what's the real reason Anderson hung up her overalls after only two seasons? As luck would have it, another opportunity came knocking that the then-22-year old actress just couldn't turn down.
Pamela Anderson found her calling as a Los Angeles County lifeguard
NBC
Thanks to a famous Playboy cover shoot in 1989, and her popularity as Lisa the Tool Girl, when popular lifeguard drama Baywatch came looking for some new blood to inject into their aggressively attractive cast, the young Anderson fit the bill. She joined the cast in 1992 as lifeguard C.J. Parker, a role that launched a thousand pinups, and provided wallpaper for a generation of teenage boys' bedrooms. Anderson moved across town to Will Rogers State Beach, where she joined other popular sex symbols of the day, including David Hasselhoff and Nicole Eggert. She remained a principal character on the show until her departure in 1996; Carmen Electra stepped in to replace her, portraying Lani McKenzi, a new lifeguard of Hawaiian descent.
Due to conflicts between the two series' shooting schedules, when Baywatch came calling, Home Improvement fell by the wayside; the former show's older audience seemed a better fit for Anderson's career goals at the time. Home Improvement managed to get by without her, calling up Debbe Dunning to play Tool Girl v. 2, Heidi Keppert. While both shows were likely made stronger by the switch, we'll always wonder what might have been had Lisa stayed put in Detroit.