Is There A New Episode Of Law & Order: Organized Crime Tonight? (November 25, 2021)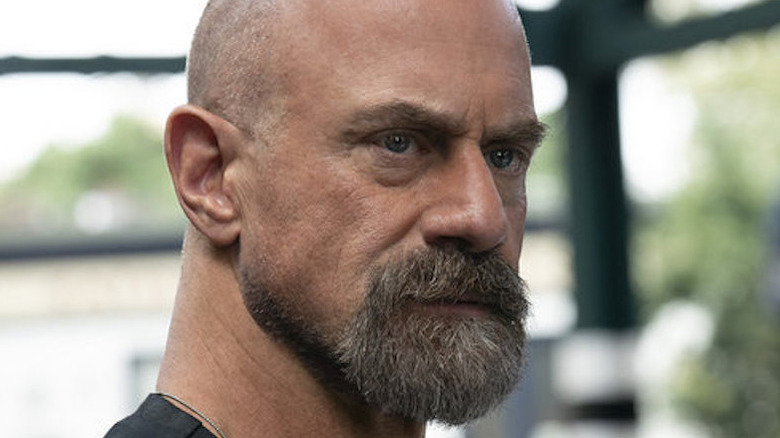 Virginia Sherwood/NBC
Christopher Meloni is back as Detective Elliot Stabler, only this time he's working with the Organized Crime Unit. His new series is in the middle of Season 2, and the last we saw of the brooding cop, he had just come out from his undercover work with the Albania mob in New York City.
Along with his team, Elliot was able to bring down the entire crime syndicate after infiltrating their organization. While all the major mob players were being arraigned in court, one of the family's elders attempted to assassinate Elliot. Her plan failed, thankfully, but the event shook up Elliot and his boss. We're now left wondering what will happen to the Kosta family now that they're in jail. It's been two weeks without an episode of the popular series, and many wonder when "Law & Order: Organized Crime" will start airing new episodes again. Will there be a new episode tonight?
Is there a new episode of Law & Order: Organized Crime on November 25, 2021?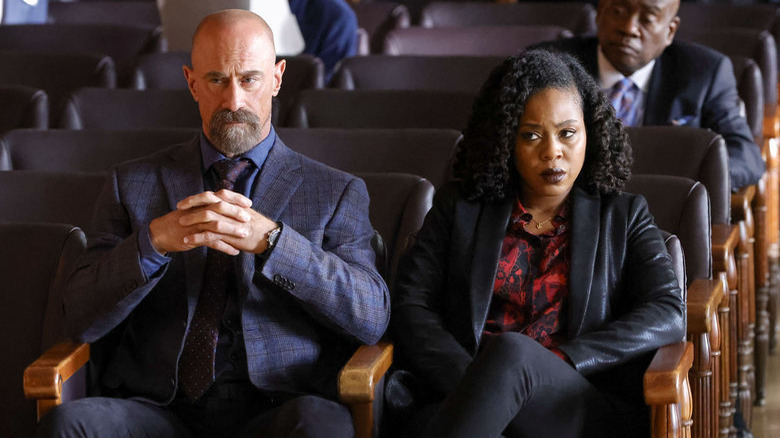 Will Hart/NBC
Sorry Stabler fans, "Law & Order: Organized Crime" will not be airing a new episode tonight. To make matters worse, there won't even be a repeat. Along with "Law & Order: Special Victims Unit," "OC" will be off for two more weeks before viewers are treated to new episodes on December 9.
The next episode will be a two-hour crossover special of the two shows, and Olivia Benson (Mariska Hargitay) and Elliot Stabler are set to reunite. A new promo for the show teased that the friends hold hands, but some are suggesting it's just some clever camera work. We'll have to wait and see. ADA Rafael Barba (Raúl Esparza) will also be back for the crossover episode in an "SVU" season that's seen many alumni return.
Instead of airing back-to-back "Law & Order" content tonight, NBC will play the Bills/Saints game, which starts at 8:30 p.m. EST and will be preceded by "Football Night in America" at 8:00 p.m.