The Iconic Disney Movie Michael Douglas Regrets Turning Down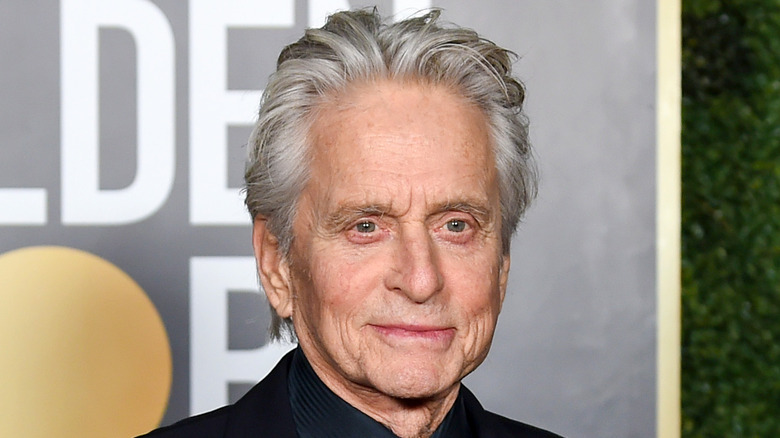 Dimitrios Kambouris/Getty Images
The son of Hollywood legend Kirk Douglas, actor Michael Douglas was literally born into acting royalty, but quickly went on a career path that was very distinct from his father. From 1972 to 1976, Douglas co-starred on the series "The Streets of San Francisco" with acting mentor Karl Malden (via Vanity Fair) before producing several major film projects, including "One Flew Over The Cuckoo's Nest" and "The China Syndrome," which he co-starred in with Jane Fonda (via Encyclopedia Britannica).
His career exploded in the '80s however when he played Jack T. Colton in the popular adventure movie "Romancing The Stone." In the next two decades, Douglas portrayed a series of flawed, often duplicitous men in dramas and thrillers such as "Fatal Attraction," "Basic Instinct," "Wall Street," "Disclosure, and "The Game."
His characters "managed to be at once virile and venal, authoritative and shifty, a strutting success story and a signpost to disaster" (via The Guardian) but were impossible not to watch or even sympathize with. This quality may have been what made him such a star and even garnered him an Academy Award for his iconic performance as Gordon Gekko in "Wall Street" (via IMDb).
Douglas doesn't seem to have many regrets, but he did turn down a major Disney movie that would've earned him millions.
Michael Douglas does regret turning down Frozen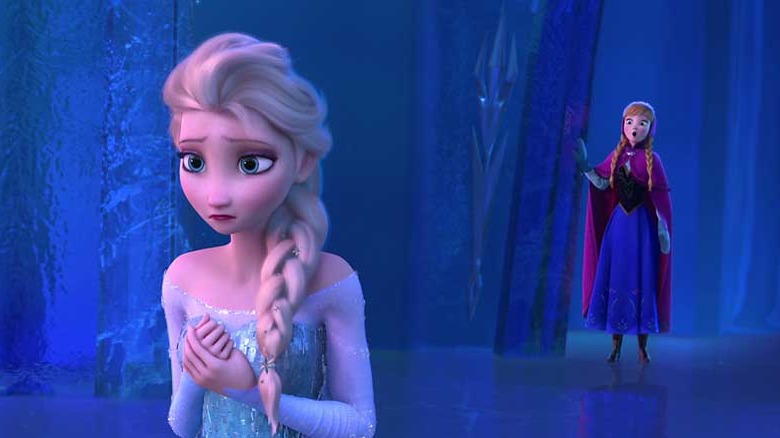 Disney
When he appeared on "The Late Late Show With James Corden" in 2015, Michael Douglas told Corden and guest Simon Cowell that he rarely regretted passing on certain projects. Still, Douglas said he turned down a role in "one animation picture, just a voiceover, that would have been more profitable for me than any picture I'd ever done."
Douglas was at first reluctant to say the name but quickly acknowledged, to the shock of Corden and Cowell, that he'd turned down a role in the 2013 Disney smash hit "Frozen." The actor couldn't remember the part he was offered, though our best bet is that he was supposed to play Grand Pabbie, who was played by Ciarán Hinds.
As "Frozen" ended up making $1.2 billion worldwide (via Box Office Mojo), it was definitely a big mistake on Douglas' part to not appear in the movie, but hopefully, he doesn't feel too bad about the missed paycheck. In 2015, Douglas joined the Marvel Cinematic Universe when he played Hank Pym in the "Ant-Man" movies and "Avengers: Endgame," and the percentage points from the latter film alone must have earned him a hefty sum.