Frozen 3 - Will It Ever Happen?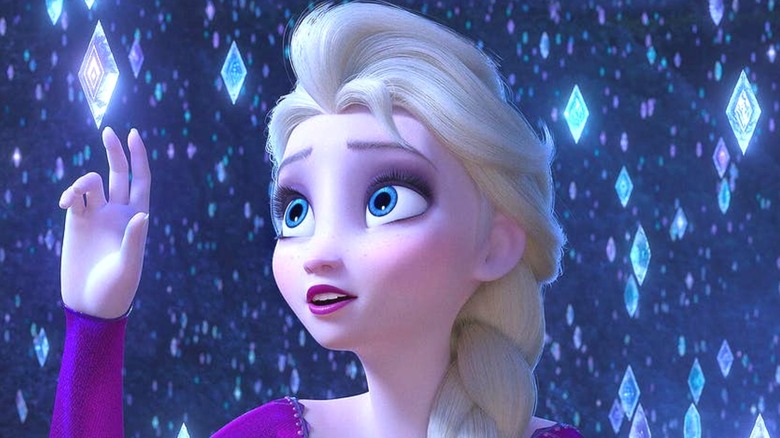 Walt Disney Studios Motion Pictures
Given how huge of a franchise "Frozen" is for Disney, fans of the animated movies have been speculating about the possibility of "Frozen III" since the release of "Frozen II." The sequel picked up where the events of 2013's "Frozen" left off, with Elsa (Idina Menzel) in search of answers about the origin of her ice powers, while Anna (Kristen Bell), Kristoff (Jonathan Groff), and the much-loved snowman Olaf (Josh Gad) attempt to reverse a terrible curse placed on the people of the Northuldra tribe. Following its November 2019 debut, "Frozen II" made over $1 billion at the box office, making it one of a handful of Disney movies to do so. 
Since then, fans have only gotten a tiny taste of the world of Arendelle through a short film called "Once Upon a Snowman," released on Disney+ in late 2020. But, as any true Disney fanatic will tell you, a taste is more than enough to tantalize. "Frozen" fans are yearning for more than a little piece of their favorite sweet, chilly folktale. Here's what we know so far about the next potential chapter of Anna and Elsa's adventures.
It's unclear if Disney has plans for Frozen 3
As of late January 2022, Disney has yet to confirm "Frozen III" is happening. With no official announcement, there is no way to accurately predict when the House of Mouse will slate the animated feature for theatrical release. We do know that animated projects generally take a long time to produce. There's a reason why animated movies are announced a few years in advance and animated TV shows like "Bob's Burgers" and "The Simpsons" receive multi-year renewals from their home network (via The Wrap). We're talking about years of production time put in on animation rigging, voiceover recording, and careful effects editing.
Naturally, the "Frozen" franchise would be nothing without its lead voice cast, and, because many of our favorite characters were still hanging around as the credits rolled on "Frozen II," fans can expect them to return for a threequel. The sweetness of Kristen Bell as Anna and the powerhouse belting of Idina Menzel as adventurous Elsa are pivotal to the "Frozen" world. Plus, Josh Gad's iconic take on Olaf and Jonathan Groff's Kristoff are equally essential components of the film series. We can also hope that new characters Yelena (Martha Plimpton), Mattias (Sterling K. Brown), Ryder (Jason Ritter), and Honeymaren (Rachel Matthews) show up, too.
Where the plot is concerned, "Frozen II" left a few dangling plot threads that a new movie could easily pick up. The biggest question: How will Elsa perform as the protector of the Enchanted Forest? Also, would the unification between Arendelle and Northuldra continue peacefully? Another pressing question is will Kristoff and Anna get married? He proposed to her at the end of "Frozen II," and she accepted. The split between Anna's desires and what's expected of a queen would make for an interesting plot and put a fresh twist on Disney's traditional princess stories.