CSI: Vegas' Jorja Fox Opens Up About Sara And Grissom's Relationship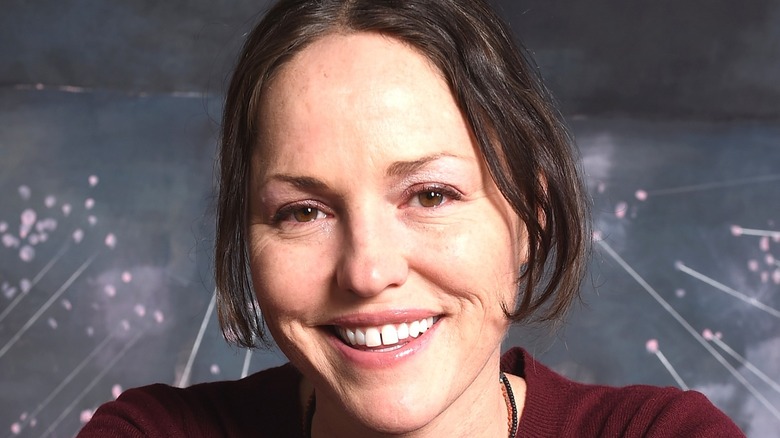 Fred Hayes/Getty
One of the benefits of television as a medium is time. Unless you're Richard Linklater, you don't get years to tool around with the same characters in a film. Unless you're Kevin Feige, you've got to cram whatever you want to convey into a couple of hours. The passage of time has to be cheated using multiple actors, elaborate makeup, or special effects de-aging. If it's going to be a factor, then it has almost no choice but to hurtle by.
On TV, if your show is good enough and your stars stay happy, then you may have the luxury of allowing time to pass at its usual rate. Audiences can grow and age with the characters, spending hours each year in their company, watching as they experience a far greater quantity of life events than a film might allow. Storytelling can expand to fill the gap.
It was this aspect more than anything that excited actress Jorja Fox about returning to the role of Sara Sidle for CBS' sequel series "CSI: Vegas." Audiences had spent the better part of 15 seasons watching Sidle on the job and in her on-again, off-again romance with coworker Gil Grissom (William Petersen). Now they'd get a chance to check in with her six years later, a little rusty as an investigator but more comfortable in that relationship than ever before.
Jorja Fox relished the chance to play a new chapter in Sara and Grissom's relationship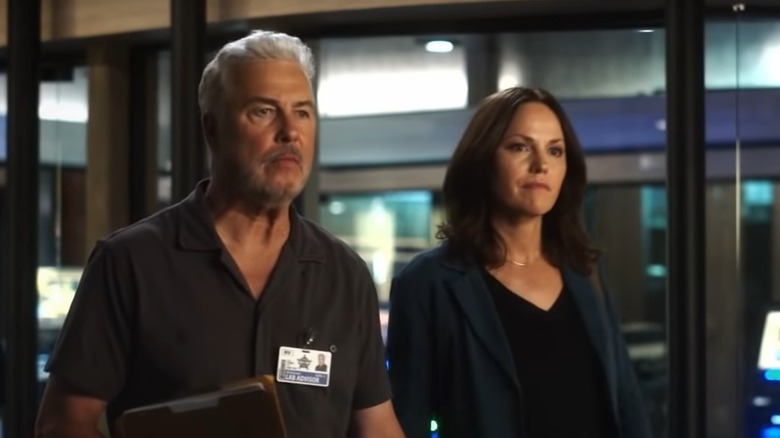 CBS
The plot of "CSI: Vegas" sees the old lab partners called in after their years of work catching criminals is thrown into question, potentially leading to hundreds of convictions being tossed out. The pair, now years into their second shot at marriage, return to their old stomping grounds to figure out who is attempting to invalidate their work, which allows audiences to see a different side of the couple.
"It's been so fun to play and honestly an homage to long-term love and what does it mean to be with somebody really through the good times and the bad times over an extended period of time," Fox told TV Insider about the returning to the show with Petersen. "I'm a romantic and I believe in love and I've never had an opportunity to play a long-term relationship like this."
Indeed, few relationships have gone through as much turmoil as Sara and Grissom's. As Fox puts it, they've been "on again, off again, married, divorced, back together." There's a lot of history to play there, even if they do seem to be in a good place for the revival.
Jorja Fox said keeping Grissom and Sara paired was risky for CSI: Vegas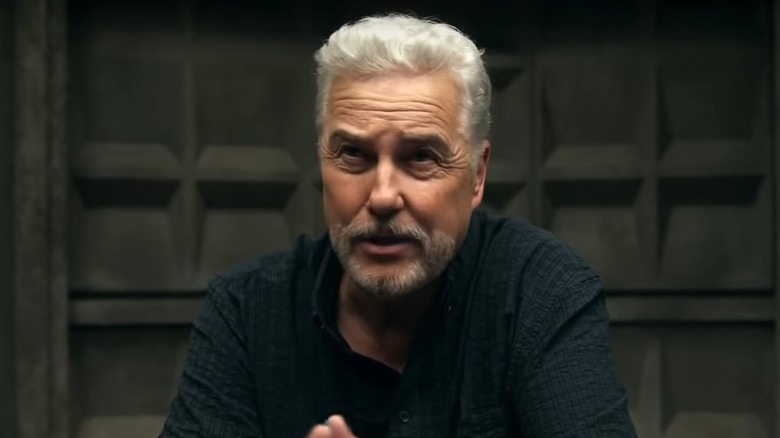 CBS
Putting the couple's history on camera is something Fox called "the really, really new piece of the puzzle." Because of the nature of the stars' tenure on the show — with Jorja Fox reducing her role in seasons 9 and 10 and William Petersen leaving after season 9 — many of the couple's biggest moments weren't even depicted between the two actors. "So much of what happened over those 15 years played offscreen," Fox said. (Even the revival has kept some aspects of their relationship out of view.)
To Fox, showrunner Jason Tracey's choice to bring them back as a unit, still happy with one another, was something of a gamble. "I think there was even a time back in the day where the fans were very split about whether they even wanted Sara and Grissom to be together," she said. "You had people who were very much against it, very much for it." Regardless of which way they came down on it, Fox said that level of fan engagement was a positive for the show — it meant that they really cared. But the revival doesn't need the tension between them, at least on that level. They have the space to be content together. Time has passed. The characters have grown. That's the magic of television.