Zachary Levi Reveals The MCU Audition That Ironically Led To Him Landing Shazam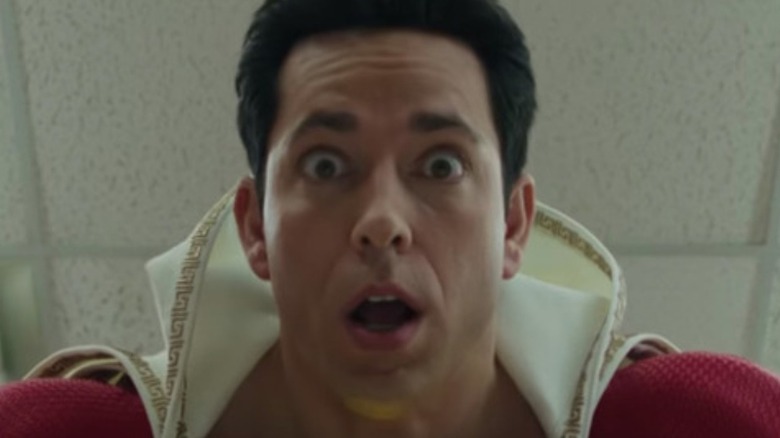 Warner Bros./DC
"Shazam!" is one of the most unabashedly fun movies in the current DC Extended Universe. Prior to its release in 2019, the superhero franchise was known for its dark, brooding, and violent flicks such as "Man of Steel," "Batman v Superman: Dawn of Justice," "Suicide Squad" and "Justice League." However, "Shazam!," along with "Wonder Woman" and Aquaman," saw the DCEU mix the high-stakes action and drama with more comedy and feel-good moments, much to the delight of viewers who sought more lighthearted fare at the time.
One thing that makes "Shazam!" stand out from its predecessors is its adolescent exuberance. Based on the comics' hero of the same name, it tells the story of a young boy who transforms into an adult superhero by yelling the name "Shazam!" out loud. It's a childhood wish-fulfillment fantasy at its most joyous, praised by critics for its "effortlessly entertaining blend of heart and humor," according to Rotten Tomatoes.
Zachary Levi, who plays the titular adult superhero in the film, wasn't exactly an A-list movie star when he landed the part. However, in addition to getting insanely ripped, he was given the role after making a positive impression on a top Marvel Cinematic Universe — and later DCEU — director.
Zachary Levi almost joined the MCU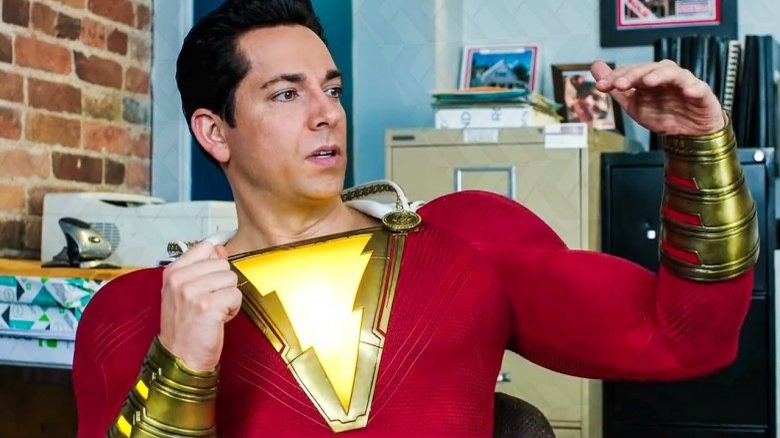 Warner Bros./DC
While speaking to The Fourth Wall podcast (per The Playlist), Zachary Levi revealed that he came close to playing Star-Lord in the "Guardians of the Galaxy" movies. While he narrowly lost out to Chris Pratt, he walked out of the audition in people's good books, which may have led to him joining the DCEU a few years later.
Levi recalled how "Shazam!" producer Peter Safran reached out to director James Gunn to hear his thoughts on Levi before the actor was cast in the DC flick, and the Marvel director hadn't forgotten his audition. "Fortunately, I was in good standing with James, I try to be in good standing with as many people as I can be and try to be a decent person," Levi said. "And I think between that and how well James thought I did in the Star-Lord test, he said, 'Yeah man, you really should give Zach an opportunity at this. I really think he could be great.'"
The actor went on to say that he's unsure if the conversation between Safran and Gunn is what led to his casting, but he's "indebted to James" for "pass[ing] that information on."
Fans can look forward to seeing Levi return to the DCEU in 2023's "Shazam! Fury of the Gods."