The Beloved Character Fans Hope Returns In The Expendables 4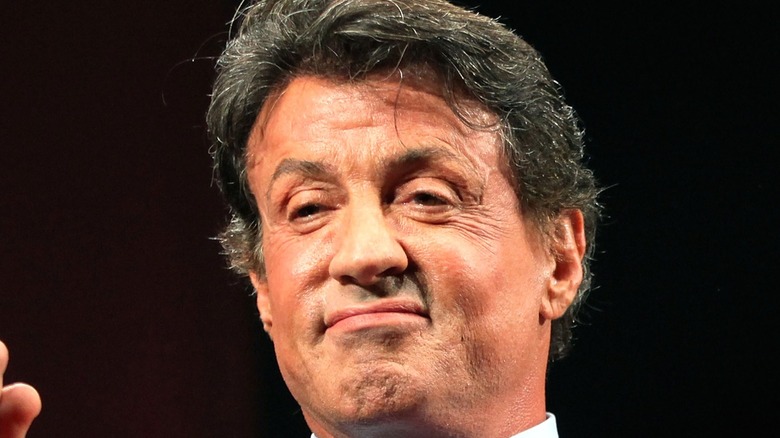 Kiyoshi Ota/Getty
Ever since the first film debuted in theaters in 2010, Lionsgate's "The Expendables" franchise has been a hit for the studio. All three films have seen Sylvester Stallone leading all-star casts that include other action movie icons such as Jason Statham, Arnold Schwarzenegger, Jet Li, Terry Crews, Dolph Lundgren, Harrison Ford, Antonio Banderas, Mel Gibson, Wesley Snipes, Jean-Claude Van Damme, Chuck Norris, and Bruce Willis (who allegedly missed out on the third movie due to a salary dispute). The franchise has gone on to gross nearly $800 million at the worldwide box office (via The Numbers) and while the third film wasn't too well-received by audiences or critics (via Rotten Tomatoes), that didn't stop a fourth installment from being announced.
"The Expendables 4," which will be directed by "Need For Speed" filmmaker Scott Waugh, will feature the return of some familiar faces as well as new characters who will be played by 50 Cent, Megan Fox, Andy Garcia, and Iko Uwais (via Deadline). Despite the promising new names coming on board, fans are still hoping to see some of their other favorites return.
Fans want Arnold Schwarzenegger's Trench to return for The Expendables 4
After years of pining for Sylvester Stallone and Arnold Schwarzenegger to work together, action movie fans got their wish when the then Governor of California made a cameo appearance as Trench in 2010's "The Expendables." "The Terminator" star would go on to return to the role for both the second and third films, becoming an important recurring player in the franchise. However, with all the announcements about the upcoming fourth installment, Schwarzenegger's return has yet to be confirmed. 
On a Reddit thread on r/movies, several fans were confused about the beloved action star's absence. "No Arnold?" questioned user u/MatrixPrime81, while u/moviegod452 similarly asked, "No Schwarzenegger?" Meanwhile, u/Megadoomer2 wrote, "I'm a little concerned when Terry Crews, Jet Li, Wesley Snipes, and Arnold Schwarzenegger aren't mentioned, and two of their three big new actors are 50 Cent and Megan Fox." While some of the franchise's stars have already signaled that they don't plan on coming back — Crews has been quite vocal about not returning (via Indiewire) — fans appear to still be holding out hope for Schwarzenegger to sign on. 
Whether it's a meaty role or merely another cameo appearance, here's hoping that fans get their wish of seeing Schwarzenegger ride with "The Expendables" one more time.