Everything You Need To Know About Keanu Reeves' Comic Series BRZRKR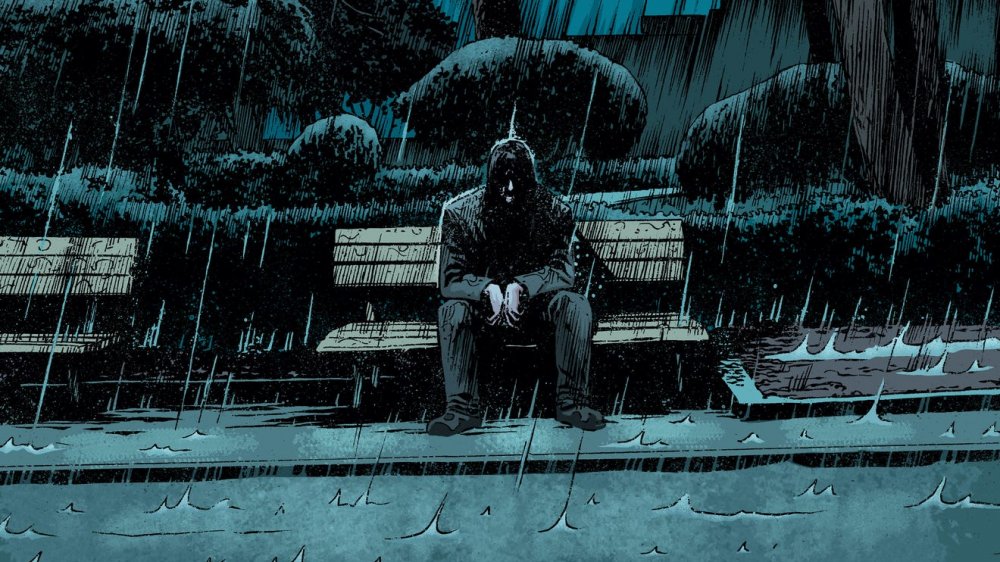 Alessandro Vitti/Boom! Studios
After a storied career of playing the kinds of action heroes you can almost exclusively find in movies, Keanu Reeves is entering that other space where super powered heroes and monsters reign — comic books. The name of the comic is BRZRKR, and it will begin monthly distribution through publisher Boom! Studios beginning October 7, 2020. In addition to Reeves himself, the creative team behind the comic includes writer Matt Kindt and artist Alessandro Vitti.
Even though this is Reeve's first foray into the world of writing comic books, he's been a fan of the medium for a long time. Reeves has been reading funny books since he was around nine or ten. In an interview with USA Today, Reeves talks about his history with comics saying, "You're going to camp so there's like Richie Rich around, and then you get a little older and your mom's boyfriend has Fabulous Furry Freak Brothers and some alternative comics. You get into Ghost Rider and you start reading Frank Miller's Dark Knight and your mind is blown."
Reeves even acknowledged that, at one point he thought he'd "love to play Wolverine." Naturally, at 55, the likelihood of playing everyone's favorite clawed Canuck is probably not likely to come to pass. 
With the novel coronavirus putting all filming on hold — including Reeves' current project, the latest The Matrix sequel) — it seems like the right time for the Bill & Ted actor to explore his literary passion.
What's BRZRKR all about?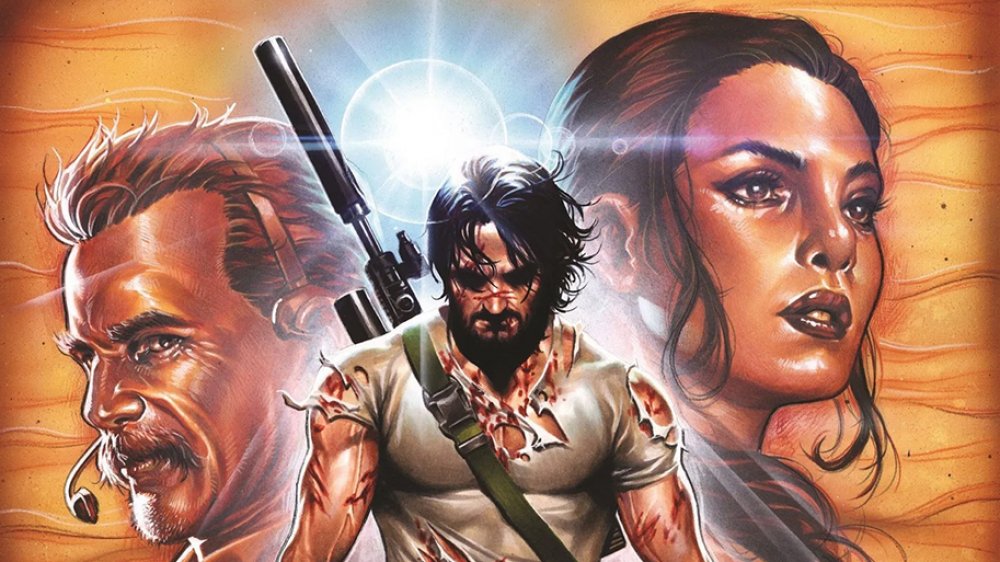 Alessandro Vitti/Boom! Studios
The title, BRZRKR, as you might have surmised, is derived from the term "berserker" used to describe a fighter whose attacks are fueled by extreme fury and rage.
In 2019, Reeves approached Boom! Studios and pitched "this character who was born 80,000 years ago, half man, his father's a war god. It's a little fantasy in reality." Reeves explained, adding, "I had this image in my head of a guy fighting through the ages because of his father's compulsion to violence" adding that his hero was "trapped and trying to figure it out."
As an immortal, BRZRKR's hero deals with certain issues that the average warrior doesn't. He has to "hide himself," says Reeves. "He'd pretend to die and then keep moving on."
Reeves explains that the story begins with our protagonist hiding out in America as he continues to try and find a way out of his immortal circumstance. Our hero is approached by American authorities and, in Reeves's words, "It's like, 'I'll go do some missions for you and you'll help me figure out who I am and how this has come to be and how maybe I could get released from this.'" Naturally, there are "ulterior motives on both sides."
BZRKR, Matt Kindt, and a history of violence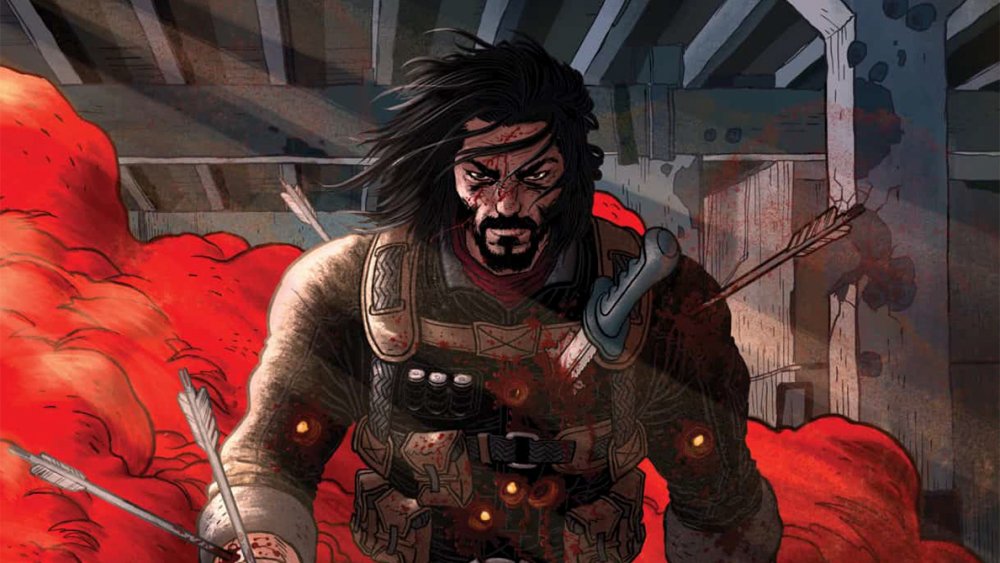 Alessandro Vitti/Boom! Studios
Reeves is working with writer, Matt Kindt, a long-time comic book pro who is no stranger to exploring the more violent side of the medium. One of Kindt's earliest successes, Revolver, focuses on a man who lives in two alternate dimensions: one normal and the other post-apocalyptic. Revolver deals with the complexity of living with violent trauma even under invisible circumstances. BZRKR, which focuses on a nigh-immortal navigating the day-to-day world after having lived through centuries of war, feels like a natural extension of that work.
Reeves focuses on "the action and the backstory of the characters," says Kindt, "and he's been open to me inserting my fascination for history, conspiracies, and espionage into the mix along with a fragmented narrative structure."
"Yeah, I think it would be fun just to see him punch through someone's chest or pull out a rib or rip an arm off," admits Reeves says. Something to keep in mind is that the titular berserker "can heal to a certain extent, so it's fun to have these kinds of outrageous consequences and still have the character kind of moving forward."
Artist Alessandro Vitti adds that the team "really gave me the sense that I was on a Hollywood movie set" and admitted he re-watched the John Wick trilogy "for research purposes and inspiration."
Perhaps unsurprisingly, the berserker is drawn to look a lot like Reeves, who admits, "I'd love to play BRZRKR!"
The first issue of BRZRKR from Boom! Studios drops October 7, 2020.