Is There A New Episode Of 9-1-1 Tonight? (December 6, 2021)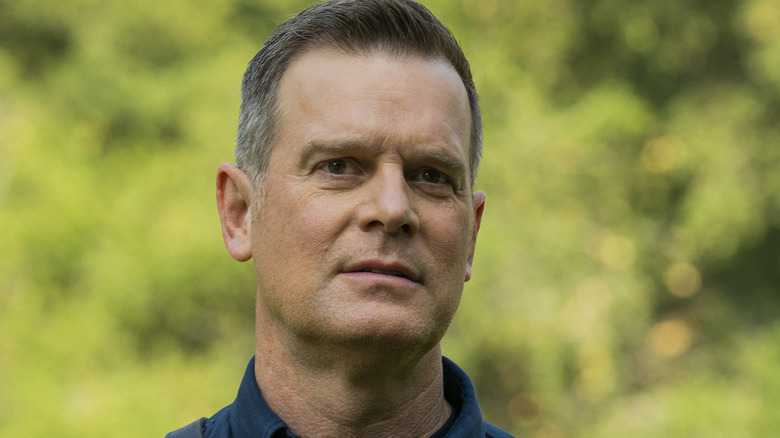 Jack Zeman/Fox
There are plenty of shows about cops, firefighters, and medical personnel, but none are quite like Fox's "9-1-1." Now in its fifth season, the procedural that comes from the mind of Ryan Murphy follows the lives of Los Angeles first responders as they take on some of the city's most urgent crimes and incidents. Leading a strong cast on "9-1-1" is "Parenthood" alum Peter Krause and "American Horror Story" actor Angela Bassett.
The most recent episode of "9-1-1," "Past Is Prologue" (via IMDb), aired on November 29. The latest chapter features an especially jaw-dropping premise — and that's saying something for a show where jaw-dropping stories are unfolding every week. A sinkhole opens up in the middle of downtown Los Angeles, and the team of first responders has to tend to the emergency while attempting to keep themselves safe. Amidst this crisis, Taylor (Megan West) and Buck (Oliver Stark) face a rocky spot in their relationship, and Hen (Aisha Hinds) connects her mother with a long-lost love. The episode also features Athena (Bassett) investigating a casino robbery that happened 30 years prior.
So far, Season 5 of "9-1-1" has been nothing but twists and turns, as fans have grown to love and expect from the hit show. But when will a new episode of "9-1-1" be airing?
9-1-1 has a new episode on Monday, December 6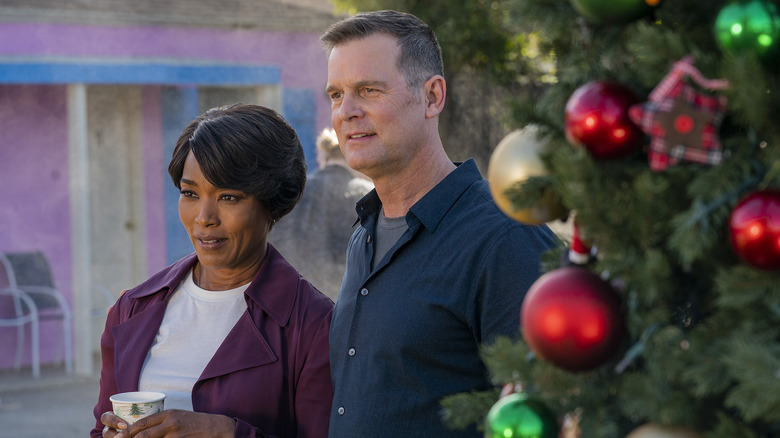 Jack Zeman/Fox
According to TV Guide, "9-1-1" is indeed returning with a new episode on Monday, December 6. Unfortunately, this new Season 5 episode will be the last one to air on Fox for a few weeks. The mid-season finale, titled "Wrapped in Red" (via IMDb), will feature Station 118 as they are called to multiple emergencies on Christmas Eve. It's not just business as usual for the team of first responders, though, as Eddie (Ryan Guzman) struggles with helping his son, Christopher (Gavin McHugh), during an emotional moment (via Rotten Tomatoes).
Christmas-themed episodes are always especially fun and, and we're sure that there will be some especially heartwarming moments in this 10th episode of Season 5. We love the high-stakes drama of "9-1-1," but it's the show's engaging characters that really keep us coming back for more. There's no doubt this upcoming episode of "9-1-1" will be another great watch. 
The popular Fox drama series airs Mondays at 8 p.m. ET. Season 5 is expected to conclude on March 16, 2022.