Is Buck Really Leaving 9-1-1?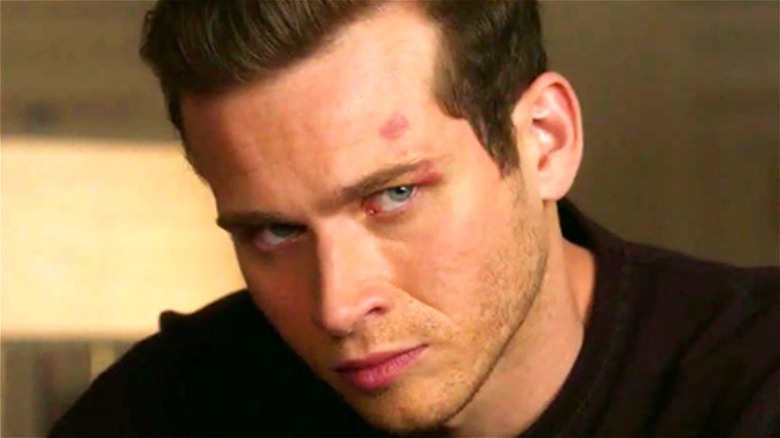 Fox
"9-1-1" has shown the immeasurable lengths first-responders will go to in order to protect the people of their city. Firefighters, police officers, paramedics, and dispatchers all work in tandem, communicating to the best of their ability so that they can show the very best of humanity. But it's a tough job, one not everyone is made out for. It adds a level of drama, making it one of the best procedurals to come out in recent years. 
And from the very beginning, there have been heroes who go into work day in and day out to make a difference. One of those people is Buck (Oliver Stark). He starts the series as a bit of a womanizer, but he gradually grows more mature as "9-1-1" goes on. He practically comes across as a different person now that the show's on its fifth season. However, is it the end of the line for the character?
Season 5, Episode 5, "Peer Pressure," shows Buck telling his friends that he's thinking of transferring stations. He feels guilt over Chimney (Kenneth Choi) leaving at the end of Episode 4, and he thinks he's better off with a change of scenery. So does this mean he's gone for good, or is there more to the situation than some fans think?
Buck isn't leaving 9-1-1 ... yet
As soon as Buck says he wants a transfer, his fellow firefighters quickly point out they're not letting him go anywhere. Despite his guilt, he's by no means responsible for Chimney's departure, and the gang wants him to stick around for a bit longer. By the end of the episode, it seems like Buck is staying around for the time being. Perhaps this moment is meant to foreshadow his departure on a future date, but fans shouldn't have to worry about saying goodbye to him just yet. We figure he still has a few more fires to put out before that day comes. 
The "9-1-1" Twitter page was quick to assuage fans' fears about his leaving, too. After the episode aired, the account posted, "You're not gettin' away from us that easy, Buck!" It's good news for fans, who were also quick to voice their trepidation on social media. Underneath the initial post, you'll find plenty of comments from people relieved at the news, such as @mickeysmyheart, who wrote, "He CANNOT leave, [I'm] not emotionally stable for it." There's also @getova_yourself chiming in with, "I almost had a meltdown when he said he wanted a [transfer]."
Fans can rest easy knowing they probably still have quite a bit of time with Buck left. But as several seasons of "9-1-1" have taught us, viewers should expect the unexpected.