How You Can Watch Sam Raimi's Spider-Man Trilogy Before Spider-Man No Way Home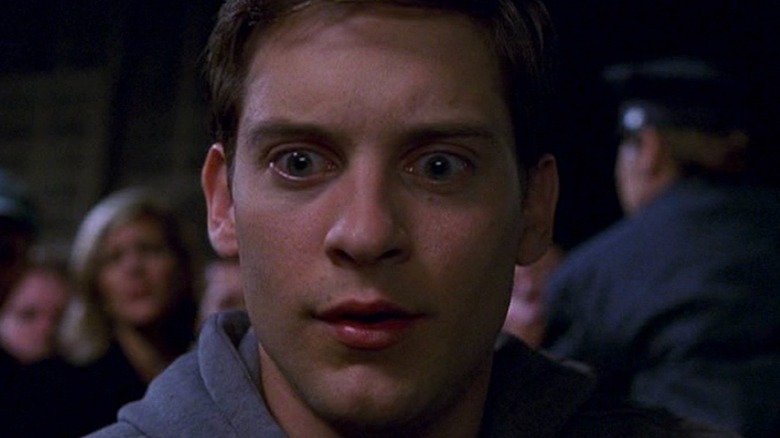 Sony Pictures
Marvel's "Spider-Man: No Way Home" is quickly approaching its release date of December 17, 2021. The third "Spider-Man" film starring Tom Holland as Peter Parker — following 2017's "Spider-Man: Homecoming" and 2019's "Spider-Man: Far From Home" — picks up after the events at the end of "Far From Home," in which Spider-Man's secret identity is revealed. The upcoming film sees Peter ask Dr. Strange (Benedict Cumberbatch) to conceal his identity once again, which results in the multiverse breaking open — thus allowing villains from alternate realities to cross Holland-Peter's path.
Several characters from the two other "Spider-Man" film series have been confirmed to be appearing in "No Way Home," including Doctor Otto Octavius (Alfred Molina) from 2004's "Spider-Man 2" and Electro (Jamie Foxx) from 2014's "The Amazing Spider-Man 2," among others. Further, rumors have been circulating for a while now that the two previous Spideys, Tobey Maguire and Andrew Garfield, will be making a return as well — although nothing has been officially confirmed (and Garfield has continuously denied any involvement).
With the past films in mind, fans may be itching to watch the previous installments — especially the much-loved Sam Raimi-directed trilogy starring Maguire. For those looking to revisit the Raimi films, here's how you can watch.
The Spider-Man trilogy will stream on Peacock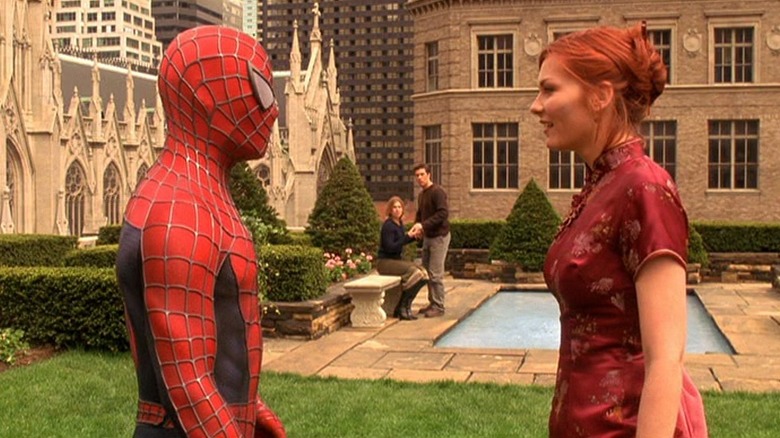 Sony Pictures
For those looking to rewatch — or experience for the first time — director Sam Raimi's "Spider-Man" trilogy, look no further than Peacock, NBCUniversal's streaming service (via Vital Thrills).
If you're tired of paying for streaming services — there really are quite a few to keep up with now — then you'll be happy to hear that Peacock is free at its lowest tier, which does include intrusive advertising. The next step up is Peacock Premium, which costs $4.99 per month. Premium also includes ads, but throws in more available content, special live events, and next-day access to currently airing NBC shows. Finally, to avoid ads all together, there's Peacock Plus, which has everything that Premium does, plus the ability to download content to watch offline.
Regardless of which plan you choose, Raimi's "Spider-Man" trilogy will be streaming on Peacock at least through December, meaning that you can catch up on these three films before Maguire potentially makes an appearance in the upcoming "Spider-Man: No Way Home."