Andrew Garfield's Favorite Spider-Man Isn't Himself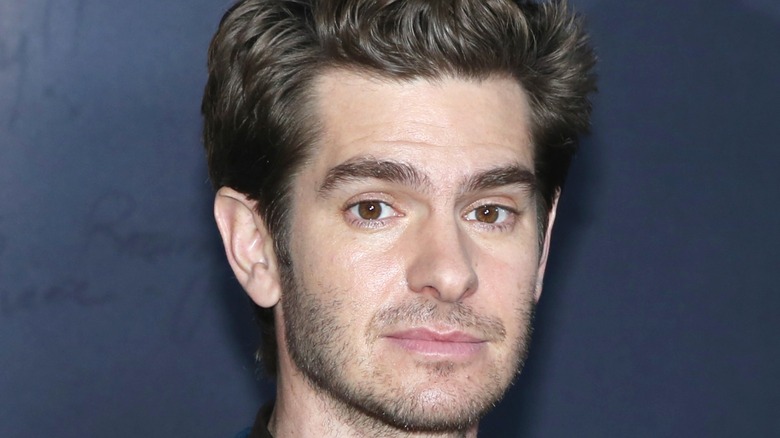 Bruce Glikas/Getty Images
As fans of the character know, three actors have now taken on the role of Peter Parker/"Spider-Man" on the big screen. It began with Tobey Maguire in 2002's "Spider-Man," directed by Sam Raimi and co-starring Kirsten Dunst as Mary Jane and Willem Dafoe as Norman Osborn aka Green Goblin. Maguire reprised the role for two sequels, 2004's "Spider-Man 2" and 2007's "Spider-Man 3."
The character then remained dormant for a few years until Andrew Garfield took on the part for 2012's "The Amazing Spider-Man" and its 2014 sequel, both of which were directed by Marc Webb. Finally, the third and current Spider-Man referred to above is Tom Holland, who began his run as the character in 2016's "Captain America: Civil War," a year before his first solo film, "Spider-Man: Homecoming" was released. "Spider-Man: Far From Home," the sequel to "Homecoming," then came out in 2019.
Now, the release date for the newest Spider-Man film, "Spider-Man: No Way Home," is quickly approaching, and the hype surrounding the film continues to build. Namely, the rumors that past Spider-Men Maguire and Garfield might be returning have been running rampant. Naturally, Garfield has had to field Spidey questions, including whether or not he'll make an appearance in the upcoming film (which he insists he won't). But, one answer he was happy to give is which of the two other Spider-Men is his favorite.
Garfield loves 'everyone who has ever done it'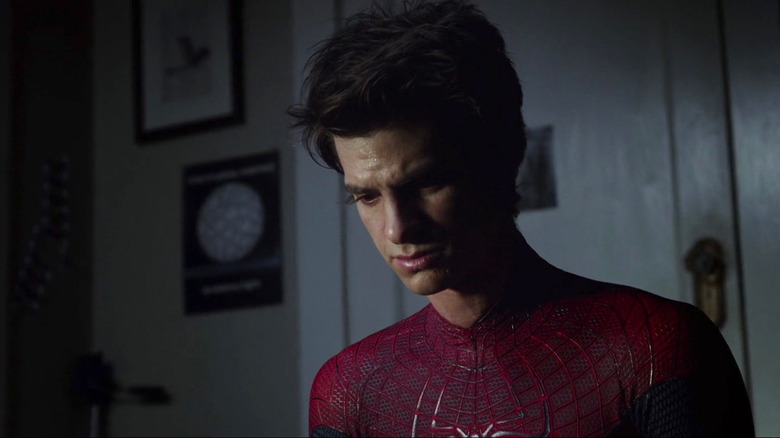 Sony Pictures
During an interview with ET Canada, interviewer Morgan Hoffman revealed that Garfield is her personal favorite Spider-Man and wanted to know who Garfield's favorite is, noting, "And you can say yourself."
Garfield responded, revealing what Maguire's performance meant to him. "The great thing about having played that part is you're one in a long line and you get to be a part of this very secret, small club," he said. "Obviously, for me Tobey Maguire was my original. [I] fell in love with that film version of that character. For me, it was the comic books and the cartoon when I was a kid, but then you have Tobey who is just this defining figure in my life." He added that it was a "childhood dream come true" for him to get to play the part of Spider-Man.
Garfield also thinks Holland brings even more depth to the role. "But then now you have Tom, who I just think is the most remarkable actor and he's infused the character with so much heart and soul and humor and charm and sweetness and goodness," he explained. "It's like a goodness that radiates from him, that is Peter Parker." He then continued his thoughts on the topic by thanking everyone behind the most recent "Spider-Man" films, including director Jon Watts, for creating Holland's version of Spidey. He did, however, acknowledge that at the end of the day, he "[loves] everyone" who's ever played the role.