Cowboy Bebop's Eden Perkins Reveals What It's Really Like Playing Radical Ed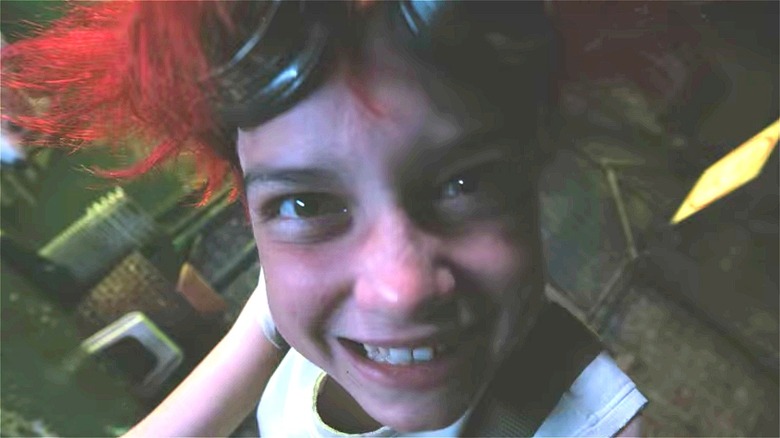 Netflix
Leading up to the release of Netflix's live-action adaptation of the anime, "Cowboy Bebop," fans were puzzled by the total exclusion of the character Radical Edward. A mischievous and far-out 13-year-old hacker, Ed plays a major role in the original anime and is beloved by fans, making it odd that Netflix would choose to keep her out of its adaptation. Upon the release of the new "Cowboy Bebop" series, though, it soon became apparent that Netflix did not forget about the happy-go-lucky tech genius: The Season 1 finale of Netflix's series saw protagonist Spike Spiegel (John Cho) crossing paths with Ed in the final hour. Ed swiftly hires Spike for an important job to catch a man named Volaju, something which we are bound to see in the show's second season.
However, fans weren't as completely thrilled about seeing this Ed as you might expect. Netflix's adaptation has received mixed reviews overall (via Rotten Tomatoes), and for some die-hard "Cowboy Bebop" followers on Reddit, Ed is another aspect of the anime which Netflix missed the mark on. This is for a number of reasons, including the quality of the costume, the difficulty of adapting a character meant for anime, and more. In general, adapting anime franchises to the live-action realm can often be tricky.
Nevertheless, Ed's actor, Eden Perkins, is nothing less than excited to continue playing the character. In a recent interview with Comicbook.com, Perkins spoke on what it's really like playing such a "radical" character.
Perkins loves playing Ed even more than you'd think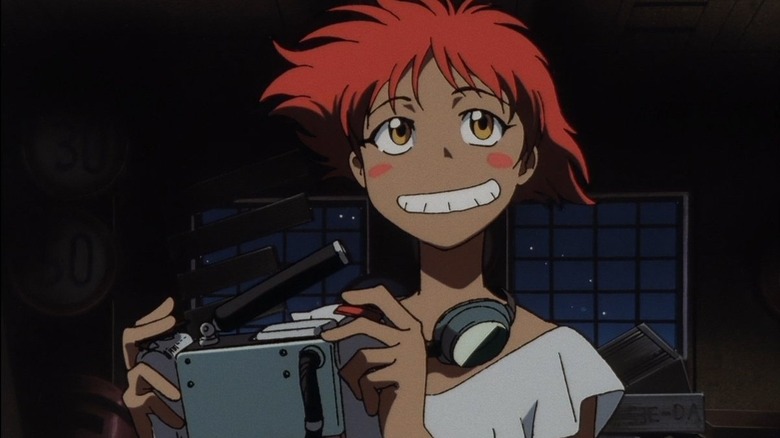 Sunrise
There's no shortage of actors out there who would jump at the opportunity to play a character as interesting and beloved as Radical Ed, perhaps even more so if it were their first gig. Such is the case for Perkins (who is non-binary), for whom Ed will be their first major credit. "Ed is such an amazing character. She's just so incredibly lively, and she just brings energy wherever she goes," Perkins said. "Looking at all the scenes from the anime of Ed, she's just so cool. She's an amazing character, and I really relate to her actually and it was so, so incredibly exciting being cast as her."
Perkins clearly loves bringing Ed's mannerisms to life, and was just as enthusiastic about the character's costume. "It's very free and movable I suppose, which suits Ed very much. And the wig. The wig is so cool. It's so spiky and I desperately want to touch it, but I don't cause otherwise I would mess it up."
They also had nothing but positive things to say about the production of Netflix's "Cowboy Bebop" in general. "When I finally got to actually be on set, it was incredible. It was just one night of shooting. It was incredible. The sets are so, so cool and at night it's like a completely different atmosphere. It was very cold, but it was amazing. And everyone is so very, very, very lovely. And I got to act with John Cho, which was very cool. It was such an amazing experience."
As of this moment, Netflix hasn't announced whether "Cowboy Bebop" will get a second season, but Perkins will be expected to reprise their role if it does.