Keanu Reeves Finally Addresses Those Rumors Of Him Joining The MCU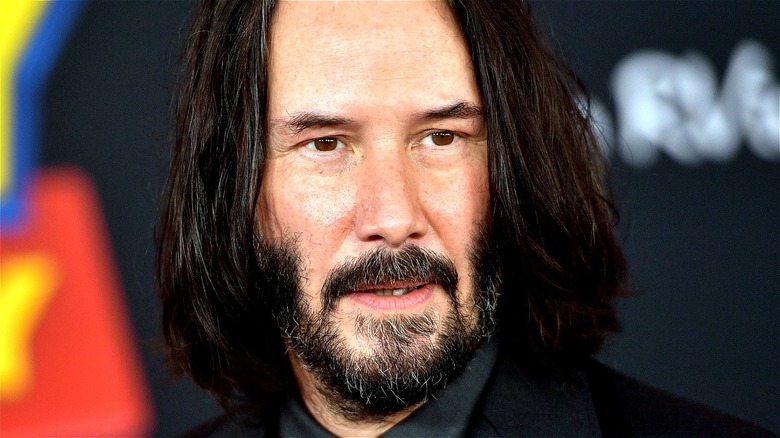 Matt Winkelmeyer/Getty
As you might have noticed, the Marvel Cinematic Universe is quite big these days. However, the sheer level of talent that's involved in bringing all those superheroes and villains on screens both big and small is even bigger. The list of Academy Award winners who have either appeared in a MCU movie or that are set to do so in the near future is currently comprised of no less than 26 actors (via IGN), which should give you a rough idea about the overall caliber of talent behind the many Marvel characters to grace the silver screen. Of course, there are still plenty of great actors who haven't joined the MCU in any capacity yet, and fans are often speculating about the next big-name addition to the sprawling mega-franchise.   
He might not have an Oscar to his name (yet), but Keanu Reeves is one of the biggest stars who tend to come up in such conversations. He's easily one of the most notorious actors who are yet to attach their names to a Marvel Studios project, which seems all the more glaring when you remember that his two most famous roles — Neo in "The Matrix" movies and the titular character of the "John "Wick" franchise — are basically superheroes themselves. 
Reeves and the MCU seem like such a perfect fit for each other that it's almost unfair, but is there any chance for this match made in tentpole movie heaven to ever happen? Now, the actor has finally weighed in on whether he'd ever join the Marvel Cinematic universe. 
Keanu Reeves would be honored to join the MCU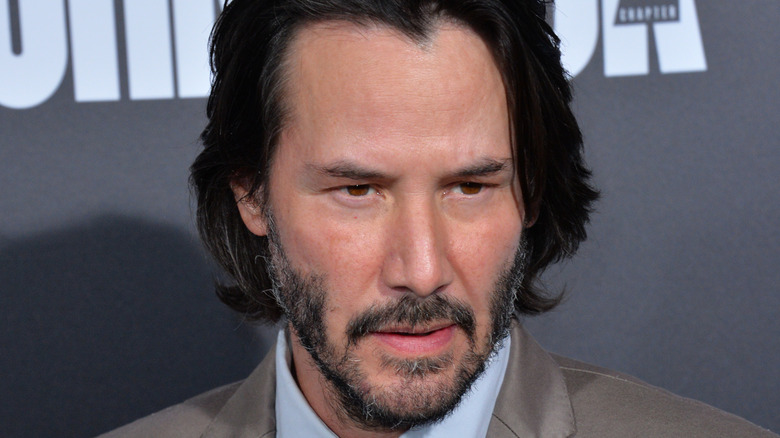 Featureflash Photo Agency/Shutterstock
Keanu Reeves has kept fairly quiet about the ongoing rumors of him potentially joining the MCU, but he finally weighed in on the subject in a recent video interview with Esquire. Amidst fielding questions about roles from throughout his career, Reeves addressed the rumors of his eventual involvement in the MCU in response to Esquire asking him outright whether or not an Marvel film role might be in his future.
First of all, Reeves noted that the word "universe" is starting to fail to adequately account for the true scope of the MCU. "Isn't it bigger than a universe?" the actor asked. "It's almost like a Multiverse. It's a Marvel-verse." However, he didn't dodge the question about becoming a part of that world himself. "It would be an honor," he stated. He then spoke about the quality of talent involved behind the scenes of many of Marvel's flagship projects. "There's some really amazing directors and visionaries, and they're doing something that no one's really ever done," he continued. "It's special in that sense, in terms of the scale, the ambition, the production. So it would be cool to be a part of that."
All in all, it appears that Reeves may not currently be a part of an MCU project — or if he is, he's clearly not at liberty to share the news with the public quite yet. Nevertheless, he appears to be about as open as an actor could be to the prospect of joining Marvel's multibillion dollar franchise, meaning that his eventual MCU debut remains a distinct, enticing possibility.
Rumors of his MCU involvement have been swirling for a while
Yuichi Yamazaki/Getty Images
It's fascinating that Keanu Reeves actually addressed the MCU rumors, and doubly so because he didn't shoot them down. After all, speculation of his involvement in some upcoming MCU project has been running rampant for quite a while now, and it certainly looks like fans aren't about to let things go. 
Take the rumor that made the rounds in March 2020, for example. It suggested that Reeves might become the MCU incarnation of Ghost Rider. The skull-faced, flaming motorcycle rider might be an interesting choice, seeing as a version of the character has already made an appearance in the somewhat MCU-adjacent "Agents of SHIELD," portrayed by Gabriel Luna. Of course, Reeves would possibly play the Johnny Blaze version of the character, previously portrayed by Nicolas Cage in the decidedly non-MCU 2007 movie "Ghost Rider," and its sequel, "Ghost Rider: Spirit of Vengeance."  
A recent Looper poll, meanwhile, determined that fans want Reeves to portray the superhuman Adam Warlock. That role ultimately went to "Midsommar" star Will Poulter, but there's plenty of reason to assume that the rumor mill will keep turning for quite a while. After all, one of the people who would very much like to see the "John Wick" star join the MCU is none other than Marvel Studios head Kevin Feige ... who once revealed that Reeves is someone he contacts frequently about joining a franchise film.