54% Of MCU Fans Want Keanu Reeves To Play This Character In An Upcoming Movie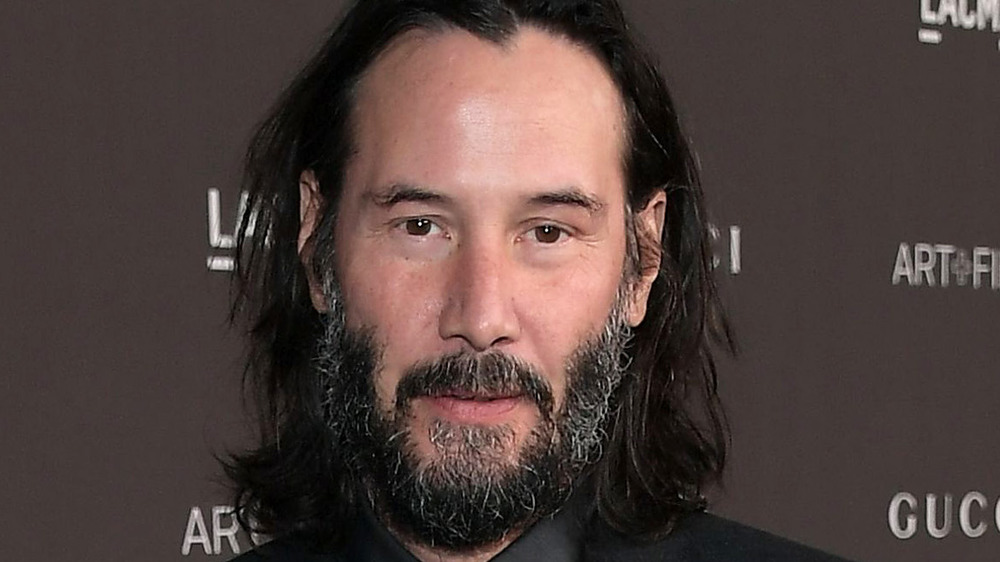 Neilson Barnard/Getty Images
The Marvel Cinematic Universe is expanding faster than you can say Nidavellir, and as more and more projects are added to the docket, more and more actors must join Marvel Studios' newest films and Disney+ original series. Fans certainly have some actors in mind on who they want to see as an MCU superhero or villain moving forward, and campaigns are constantly forming on social media. Kevin Feige and the geniuses at Marvel Studios have a reputation of bringing on well-respected and beloved actors into their franchises, and perhaps one of the world's most admired stars has a large fan base behind him who are hoping he'll be scooped up for a future MCU project. We're talking about The One himself, Keanu Reeves.
Reeves is known for being one of the nicest men in the business, and on planet Earth for that fact, and the actor's fans have been hoping to see him pop up in an MCU film sooner rather than later. Looper asked over 199,000 movie fans around the globe what Marvel character should Reeves play in a future MCU movie, and over half of our respondents agreed on one legendary comic book character.
MCU fans want Keanu Reeves to play Adam Warlock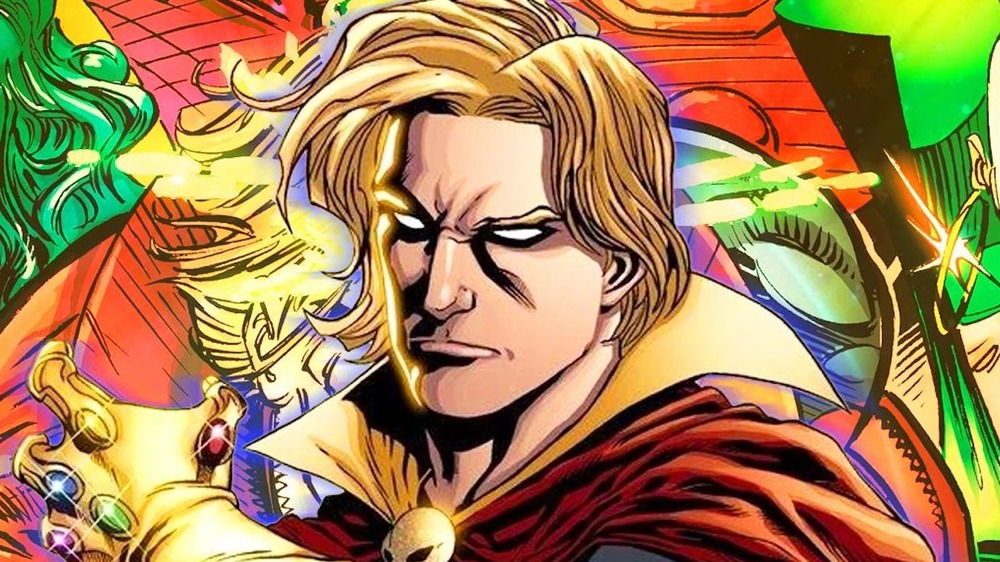 Adam Warlock is the pretty much the great, white whale of the MCU. His potential arrival was teased in the post-credits scene of Guardians of the Galaxy Vol. 2, but director James Gunn later threw off fans by saying he never confirmed Adam Warlock and his power cosmic would show up in Guardians of the Galaxy Vol. 3 (via Comic Book) as was previously anticipated. Either way, the hero will likely show up in an MCU film in the near future, be it in Phase 4, Phase 5, or beyond, and Keanu Reeves is perfect for the role according to 54% of our poll-takers. The character is essentially a perfect man, and who better to play that type of hero than Reeves?
A fair-showing was made for the idea of Reeves as the Silver Surfer, with 21%. With the Fantastic Four's MCU arrival is already in development, the famous hero could show up within the next five or so years. MCU fans threw a few votes toward Namor and Nova, gaining 9% and 7% of the vote respectively. For those opting for the "Other" option, a decent amount of commenters suggested Reeves should play Ghost Rider, famously played by Nicolas Cage in 2007's Ghost Rider and its sequel, Ghost Rider: Spirit of Vengeance. One fan cited the fact that Reeves is a motorcycle enthusiast, and would be perfect for the role. Others joked that Reeves should just show up as John Wick in the MCU, while some also suggested he should be playing Moon Knight instead of Oscar Isaac.