The Live-Action Anime Remake That Has Taken Over Netflix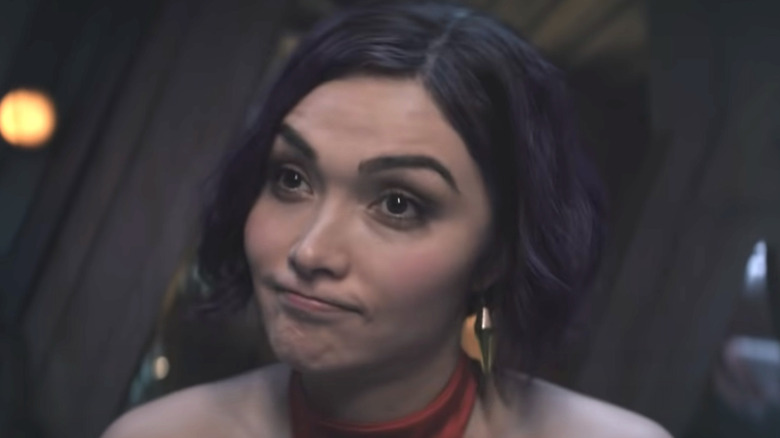 Netflix
Netflix is no stranger to crafting a compelling live-action adaptation of a popular property. Take the Henry Cavill-led fantasy series, "The Witcher." Based on the Andrezj Sapkowski book series of the same name, "The Witcher" introduces viewers into a world full of supernatural creatures — not to mention Cavill's striking character Geralt of Rivia. The same goes for the massively popular costume drama "Bridgerton," adapted from Julia Quinn's "Bridgerton" novels and whose first season starred Regé-Jean Page and Phoebe Dynevor. The Shondaland series dropped viewers into a lush vision of 19th-century England's high society circles, where making a love match is the name of the game.
Following in the footsteps of these Netflix originals is a recently released live-action adaptation of a widely beloved anime series. Now, while the vast, vast array of anime shows allows for the genre to appeal to a larger audience, it has not always had the best luck when it's been translated into live-action. One of the most notorious examples of this was Scarlett Johansson being cast as Major Kusanagi as Vox pointed out in 2019. Johansson was an odd choice, as her casting contradicts how her "Ghost in the Shell" character should really look. 
However, this particular Netflix live-action adaptation is already on the platform's top 10 and it was released just three days ago, on November 19.
Cowboy Bebop is on Netflix's top 10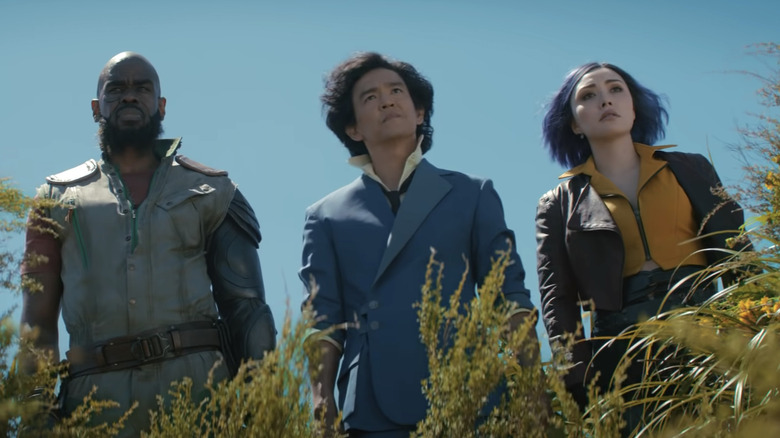 Netflix
The live-action anime adaptation that is currently at the #2 spot on Netflix's top 10 is "Cowboy Bebop," starring John Cho, Mustafa Shakir, and Daniella Pineda. The show's first season is based on the "Cowboy Bebop" anime, which debuted in 1998 and only ran for 26 episodes. Like the anime, the live-action show revolves around the crew of the spaceship Bebop: Spike Spiegel (Cho), Jet Black (Shakir), and Faye Valentine (Pineda). In a world where Earth has become a wasteland due to climate change, bounty hunters — also known as "cowboys" — shuttle around space looking for jobs. Spike, Jet Black, and Faye are all part of this line of work, and each episode follows the continuing adventures of the crew. 
The original "Cowboy Bebop" contained a mixture of jazz and film noir influences, in addition to drawing on the anime tradition. This is not exactly followed in the live-action representation. Pineda admitted to Digital Spy that there are differences in the Netflix show following divisive fan comments. Rotten Tomatoes reports the show only has a 52% audience score. Even so, something about this show is working well enough for Netflix subscribers.
Per Insider, there are many ways that "Cowboy Bebop" finds ways to honor the source material. Easter eggs are prevalent and finally, fans will be seeing the live-action Radical Ed they so desperately clamored for following early previews of the show. Anime adaptations can't please everyone, but Netflix's streaming data speaks for itself.