Star Wars: The Last Jedi's New Characters Revealed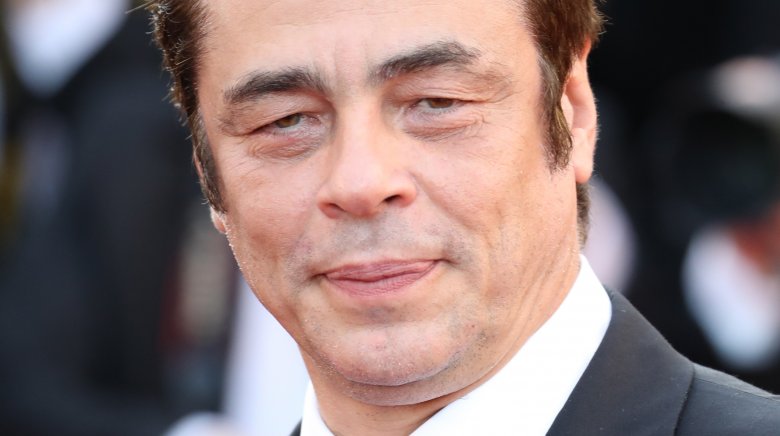 Getty Images
We finally have at least a bit of an idea about who Laura Dern and Benicio del Toro will be playing in Star Wars: The Last Jedi. Director Rian Johnson revealed some tiny, tantalizing details about the film's mysterious new characters in a recent Vanity Fair cover story, giving at least a bit of a hint on what the veteran actors will be up to in the film.
Del Toro, Johnson says, will take on the part of a "shady character" who filmmakers just called DJ. Lest you worry that DJ isn't an epic enough name for the Star Wars universe, Johnson promises that there's a deeper meaning behind it. "You'll see– there's a reason why we call him DJ," Johnson teased. A photo accompanying the profile shows del Toro in a dingy environment, wearing a long coat and mean mugging the camera. Dern, meanwhile, will play a Resistance officer named Vice Admiral Holdo, one who appears to sport some pretty epic purple curls and some amazing fashion, as revealed in her photo.
The new character with the most screen time, though, will be played by a much less well-known actor. Kelly Marie Tran's Rose will accompany John Boyega's Finn behind enemy lines, where they will happen upon (among many other exciting locations) the luxurious Canto Bright, which Johnson describes as "a Star Wars Monte Carlo-type environment, a little James Bond-ish, a little To Catch a Thief." "I was thinking okay, let's go ultra-glamour. Let's create a playground, basically, for rich assholes," Johnson said, adding that this is where viewers will get a cavalcade of aliens to feast their eyes on. Another new character will be Rose's sister Paige, a gunner played by Veronica Ngo. 
You can view images of the del Toro, Dern, and Tran in character below. Star Wars: The Last Jedi is due out on Dec. 15; while we wait, see why the movie will blow you away.
@VanityFair Here's the first look at Benicio Del Toro and Laura Dern in 'STAR WARS: THE LAST JEDI' (Source: @VanityFair) pic.twitter.com/t4er0Vk9tH

— Comic Fade (@ComicFade) May 24, 2017
HISTORIC: Kelly Marie Tran is the FIRST Asian woman to appear on the front-page cover of Vanity Fair #StarWars pic.twitter.com/j0TeNvwVv4

— nerdy (@nerdyasians) May 23, 2017