What John Connor From Terminator 2 Looks Like Today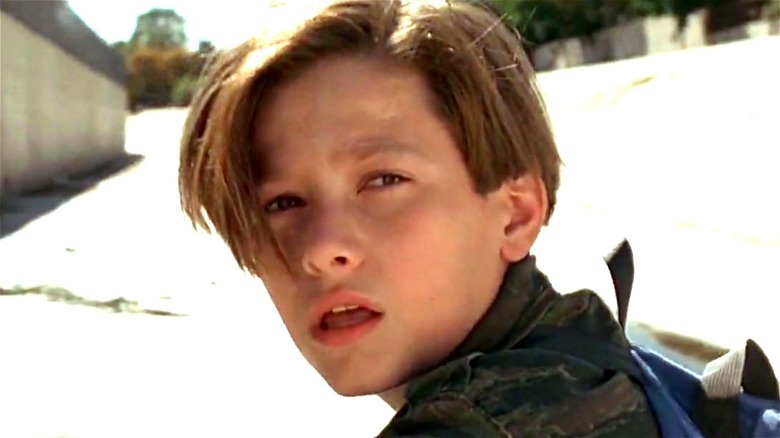 Tri-Star Pictures
When James Cameron began ramping up production on the long-gestating sequel to his 1984 sci-fi blockbuster "The Terminator," it instantly became one of the most anticipated movies in the history of cinema. And when it made its way to theaters in the Summer of 1991, "Terminator 2: Judgement Day" was undoubtedly worth the wait, somehow surpassing even the loftiest of expectations with an uncanny mix of epic action sequences, groundbreaking special effects, and deeply personal storytelling.
At the center of the story was the teenaged John Connor, who was destined to lead the human resistance in the wake of Skynet claiming the planet in the name of its A.I. factions. Save for his ass-kicking mother Sarah (Linda Hamilton), there's arguably no more seminal character in "Terminator" lore than John Connor. As such, casting the youngster was undoubtedly among the more daunting tasks Cameron undertook when putting the film together, particularly since the first film's stars (Hamilton and Arnold Schwarzenegger) were on board early in production.
The role of John Conner ultimately went to the then-unknown Edward Furlong. And with his first ever acting gig, the 13-year-old Furlong found himself not only anchoring one of the biggest movies ever made, but delivering a star-making performance opposite co-stars with far more experience. While the fame didn't last for Furlong, he's still a working actor with a long string of credits to his name. 
Edward Furlong is doing pretty good after a few rough years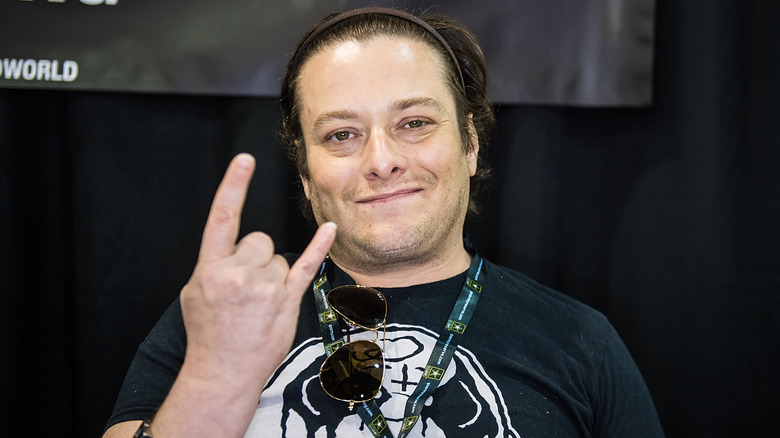 Gilbert Carrasquillo/Getty Images
After his big time "Terminator 2" breakout, Edward Furlong carved out a solid little acting career for himself, earning raves for his work in "American Heart" (opposite Jeff Bridges), "Before and After" (with Meryl Streep and Liam Neeson), "Animal Factory," (co-starring Steve Buscemi), and "American History X" (alongside Edward Norton). Unfortunately, Furlong wasn't able to escape the personal pitfalls that haunt so many performers who experience success at a young age. Indeed, the former child star's struggles have been widely-publicized: he spent significant time in and out of rehab programs battling drug addiction, and has been arrested multiple times on various charges, including alleged domestic assaults on his ex-wife and an ex-girlfriend (per The Hollywood Reporter).
Such issues have understandably derailed Furlong's career over the years, though the actor has kept himself busy by largely taking roles in smaller projects, far more off the radar than "Terminator 2" was. Thankfully, per his claims on Ethan Suplee's "American Glutton" podcast, it seems Furlong has found way to maintain his sobriety in recent years, which likely contributed to him coming back to the "Terminator" franchise for 2019's "Terminator: Dark Fate." Furlong was, of course, digitally de-aged in that cameo. But if you've seen him at promotional events of late, you know the actor — now in his 40s — appears much more healthy these days, and still looking a lot like the precocious teen we first met in "Terminator 2." 
If you or anyone you know is struggling with addiction issues, help is available. Visit the Substance Abuse and Mental Health Services Administration website or contact SAMHSA's National Helpline at 1-800-662-HELP (4357).
If you or someone you know is dealing with domestic abuse, you can call the National Domestic Violence Hotline at 1−800−799−7233. You can also find more information, resources, and support at their website.