James Cameron Almost Didn't Cast Edward Furlong In Terminator 2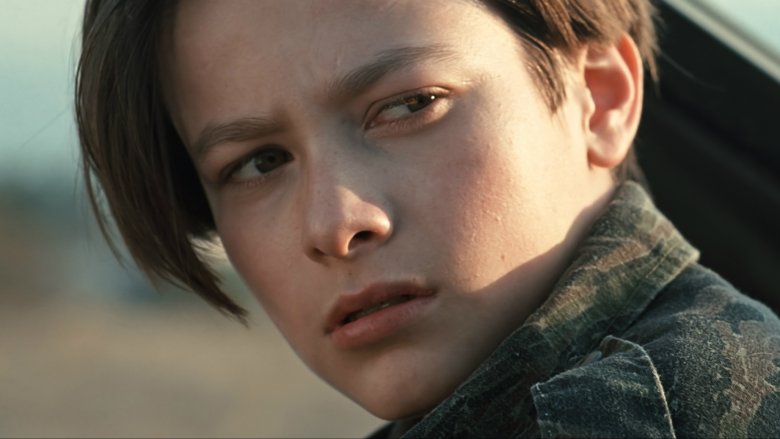 Although John Connor has been played by a handful of actors throughout the Terminator franchise, there's only one in the eyes of many fans. However, Edward Furlong, who played the character in 1991's Terminator 2: Judgment Day, almost didn't get the part.
The new documentary T2: Reprogramming the Terminator reveals how close it was and Entertainment Weekly has a clip. 
"Eddie was found by [T2 casting director] Mali Finn," says Cameron in the documentary. "He didn't come in through an agency, he'd never been in anything, she literally just went out to find raw untried talent."
Furlong says he was at a place called the Pasadena Boys Club when Finn approached him. "She says, 'Can I have you come and audition for a movie? I can't tell you what it is, but take my number down, and call me.' The first time I auditioned I had no script, because I was just supposed to be yelling at Mali, because she was like, my mom."
Furlong nailed the first audition and Cameron says he saw something magical about him. "His auditions were very raw," Cameron says. "He was completely untrained. But I kept seeing something when I'd zoom way in on him with the video camera... it almost felt like he was this guy hiding under a rock. But there was an intelligence there and there was a heart to everything he did." 
But Furlong says the second audition was a different story. "Second audition, not so good. [James Cameron] told me, like, I didn't do so well on that... [Finn] came over to my house and she said, Jim almost wrote you off the list, but you're gonna get another chance. And I took it very seriously and I just went balls to the wall. After I did my last audition, Jim, he was like, 'Don't tell anybody this, but you got the movie,' and that was awesome."
T2: Reprogramming the Terminator is a bonus extra included on a new Blu-ray and digital HD release of the groundbreaking blockbuster, out Dec. 26. Terminator 2: Judgment Day will also be available to buy in 4K Ultra HD for the first time on that date.