What Happened To Meghan Markle's Rachel Zane On Suits?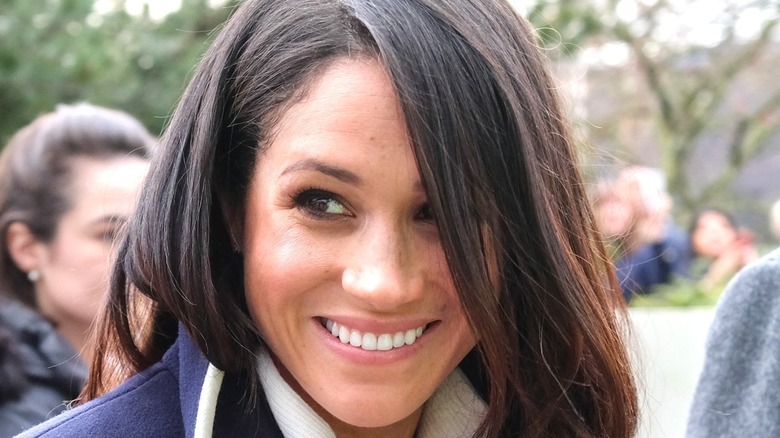 Matt Keeble/Shutterstock
We all know Meghan Markle as the royal she is today. Back in 2018, she married Prince Harry, forever earning her the title Duchess of Sussex. As an American (with no previous ties to royalty, no less) marrying into the illustrious British royal family, their whole relationship was nothing short of a modern fairy tale. The pair had a massive, star-studded wedding set in the grandiose St. George's Chapel, and she's been seen as a sort of American princess ever since (via Insider).
But before she gained a royal title, Meghan Markle had a career as a star of the small screen. The actor-turned-royal had several small roles on TV shows and movies such as "Good Behavior," "Fringe," and "Castle" (via IMDb). According to Insider, you may even spot her as an uncredited "case girl" from the game show "Deal or No Deal." Her big break came, however, when she was cast as a series regular on USA Network's popular "Suits." She would go on to star in over 100 episodes, but made her exit from the show and acting in 2018. 
So how did "Suits" address her character's disappearance?
Meghan Markle's Suits character moved on to Seattle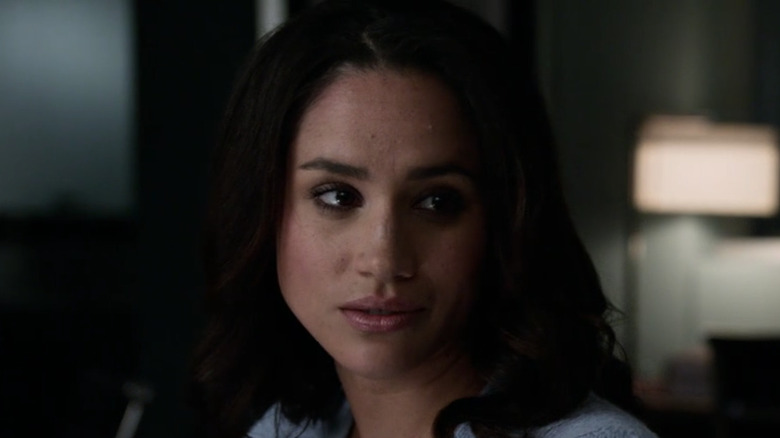 USA Network
Back in 2011, Meghan Markle landed the role of no-nonsense paralegal Rachel Zane on "Suits," which shot her to national fame. The legal drama revolves around college dropout Mike Ross (Patrick J. Adams) who somehow manages to gain a position at a swanky lawyer's office in New York City. The team of lawyers and associates face betrayals, secrets, and rivalries as they compete with the power-hungry lawyers of the Big Apple (via IMDb).
Through several seasons, Rachel and Mike eventually become romantically tied and end up getting married in Season 7. In Season 8, to coincide with Markle's real-life departure from acting, Mike and Rachel leave New York City behind to open a legal aid clinic in Seattle, as they have both become full-fledged lawyers. In the last season of "Suits," Mike takes a trip back to New York City and addresses why his wife didn't return with him. When a lawyer asks how Rachel is doing, he replies, "Good, in fact, if I told you how good you probably wouldn't believe me" (per Elle). 
How fitting, considering Rachel's real-life counterpart, Markle, was in the process of becoming a member of the royal family at the time.