The Suits Episodes You Never Knew Existed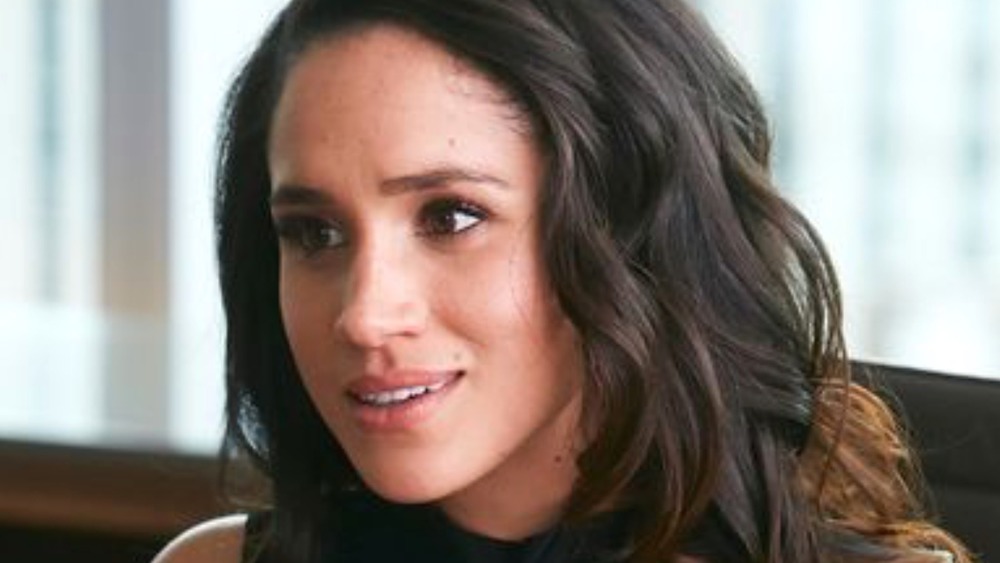 USA
After a gripping nine seasons, Suits finally wrapped up its impressive eight-year run back in 2019 with an emotional ending which saw Harvey Specter (Gabriel Macht) finally marry the love of his life, Donna Paulsen (Sarah Rafferty.) It was a long road filled with drama, betrayals, love, and loss, and the legal drama's loyal fan base supported it every step of the way, even when some of the main characters left the show. Obviously, the most notable exit was in season 7, when Meghan Markle left the series as she retired from acting to continue her relationship with Prince Harry, later marrying him and becoming the Duchess of Sussex.
But there's a surprising set of episodes that never aired on TV or made it to any streaming service which offered an insight into the characters outside of the main storylines, as well as fleshing out some of the supporting cast. Have you heard of Suits: Recruits?
Suits: Recruits was a webseries and a game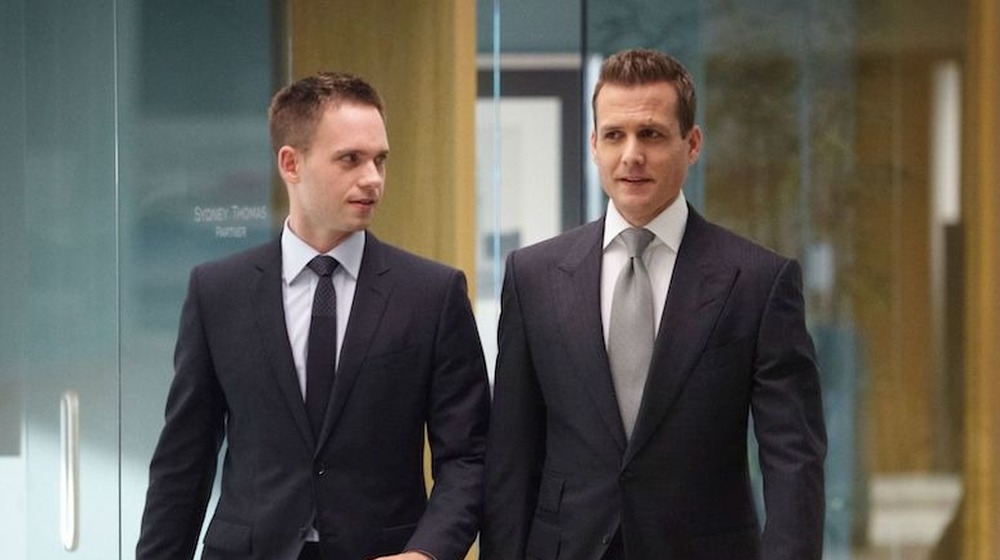 USA
The USA show's charm ultimately stemmed from the stylized and charming vision of what high-profile lawyers get up to, mixed with some incredibly sharp dialogue from creator Aaron Korsh and his team. But not only did Suits: Recruits offer a wider look at what was then the Pearson Hardman law firm, but it also pitted audiences against Donna Paulsen herself before providing six legal challenges to solve. It was simple, immersive fun — but the most fun came from the eight webisodes which were originally released on the Suits YouTube channel.
All the episodes are made up of scenes which were cut from various main episodes but work perfectly as vignettes, as they widen the scope of the series. The main cast all appear as their respective characters, while Max Topplin also reprises his role as the clumsy Harold Gunderson. The hapless associate even manages to beat Rick Hoffman's Louis Litt in a pretend battle of wits at one point, which further adds to the list of reasons why the senior partner hates him so much. And if you ever wondered how Louis Litt came to use his iconic "Litt up!" catchphrase, there's an entire webisode dedicated to it.
Essentially, Suits: Recruits focused on deepening the connection between the cast of characters, developing their relationships in ways that normal episodes didn't have time for amid the usual legal disasters that they were untangling. If you're still missing that Suits fix two years later, Recruits can be found on YouTube. The official channel might've been closed by the USA Network, but all the webisodes have been lovingly re-uploaded by fans. You're welcome.