Bob Odenkirk Says This Better Call Saul Episode Almost Killed Him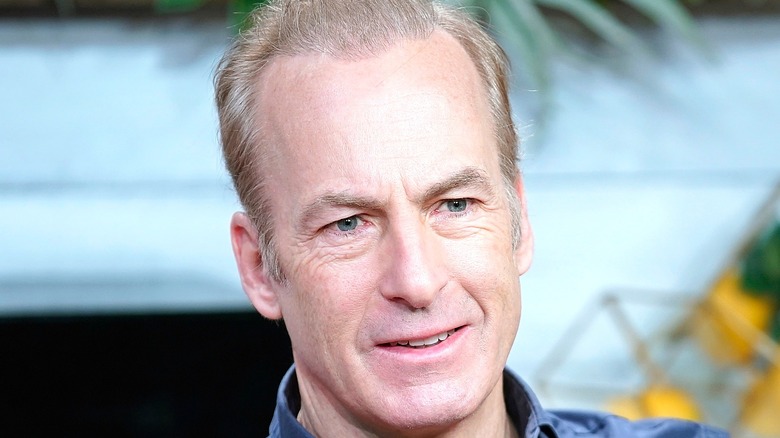 John Lamparski/Getty
Fans of Bob Odenkirk aren't likely to forget the night of July 27, when the "Better Call Saul" star was hospitalized after collapsing on the set of the AMC series. As it turns out, that wasn't the first time that the beloved star found himself in a taxing position while working on the "Breaking Bad" spinoff series.
In a March 2020 interview with Variety (more than a year before his 2021 medical event), Odenkirk spoke about how "taxing" it was while filming the end of the fifth season of "Better Call Saul." The actor participated in a Variety After-Show Instagram conversation after the Season 5 episode "Wexler v. Goodman" aired on March 24. During this chat, Odenkirk answered questions from fans and went on to say something attention-grabbing at the time and now has some dark irony around it more than a year later. He remarked, "I almost got killed doing one of these episodes. Just shooting the entire thing almost killed me."
What Season 5 episode of "Better Call Saul" impacted Odenkirk to the degree he hadn't forgotten filming it by the time he was interviewed in March 2020? 
Odenkirk was put through the wringer on Better Call Saul Season 5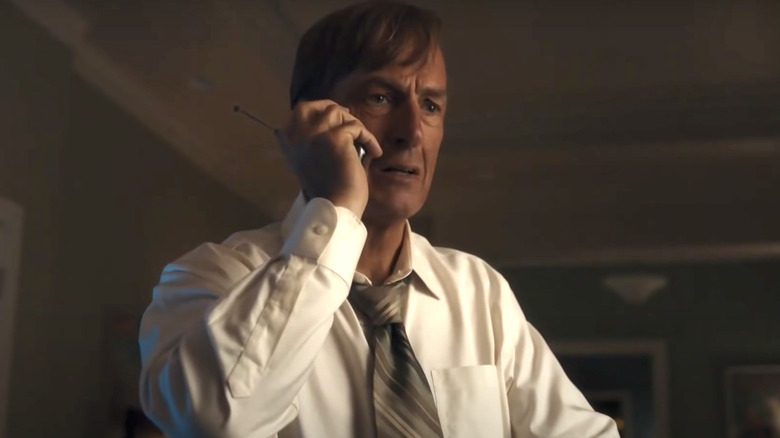 AMC
Per Variety, "Better Call Saul" star Bob Odenkirk was referring to one of the final two episodes of Season 5 — Episode 9, "Bad Choice Road," and Episode 10, "Something Unforgivable" — when he revealed just how tough it was filming the 2020 season. If you're familiar with the way that season went for Jimmy, you're probably not shocked that it was a difficult journey indeed. Those final two episodes, especially the Season 5 finale, are game-changers for Jimmy McGill (Odenkirk) and Kim Wexler (Rhea Seehorn). Among the big developments in "Something Unforgivable," we see Jimmy and Kim hatching a plan to get back at Howard Hamlin (Patrick Fabian) and learn that Lalo Salamanca (Tony Dalton) is alive and ready for revenge.
However, when it comes to episodes that sound particularly troublesome to film, the one that stands out is Episode 8, "Bagman." The late Season 5 episode sees Jimmy agree to serve as — you guessed it — a bagman for Salamanca. He agrees to go into the desert and pick up the antagonist's $100,000 bail money to get him out from behind bars. What follows is an arduous trek through the harsh desert for Jimmy.
Shooting "Bagman" was no picnic for the cast and crew either. In an April 2020 Variety interview, episode director and series co-creator Vince Gilligan discussed the 18-day shoot — twice that of a typical "Better Call Saul" episode, as well as the complex desert shootout sequence. Gilligan characterized this Episode 8 scene by describing it as "something I was very much looking forward to, although I was nervous about pulling it off," and went on to say, "I think it was probably the most complicated single scene I've ever directed, and that's counting the movie ['El Camino'] and everything I've ever done."