Things You Forgot Happened In The Pilot Episode Of Better Call Saul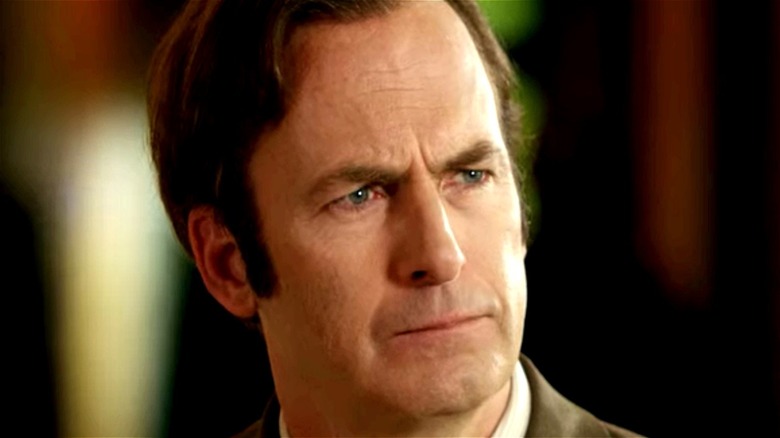 AMC/Netflix
It's been more than six whole years since we first met Jimmy McGill in the life he led before meeting Walter White in "Breaking Bad." The pilot episode of "Better Call Saul" premiered on AMC on February 8, 2015 and stupefied many viewers, some of whom were unsure what to think about a decidedly different series that nonetheless still had that special "Breaking Bad" DNA. In the years since, "Better Call Saul" has aired a total of 50 episodes and, with every new episode, Jimmy McGill gets a little bit closer to the Saul Goodman character we met in "Breaking Bad." 
"Better Call Saul" is set to conclude after a two-part sixth and final season that is expected to air in 2022. Over the course of the last five seasons, plenty of things have changed on "Better Call Saul" and if you haven't watched the pilot episode in a long time, there are a number of thing you may have forgotten about the first episode of the series.
We got our first post-Breaking Bad scene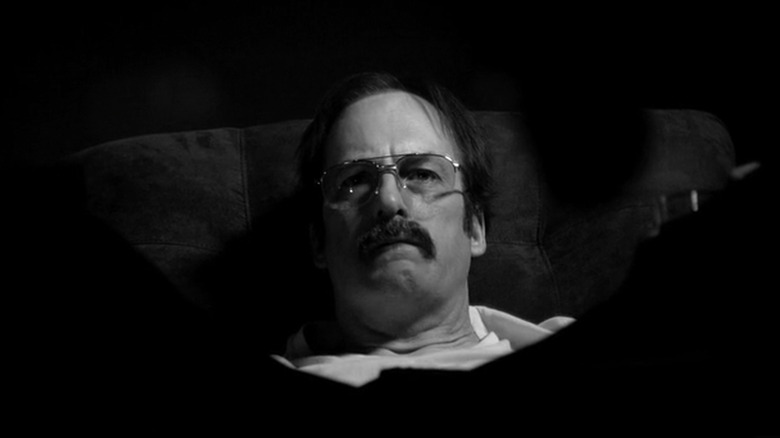 AMC/Netflix
Some of the more inventive and unexpected parts of "Better Call Saul" are the season-opening segments which give viewers brief glimpses into the life of Gene Taković aka Saul Goodman after "Breaking Bad." Each season has started with these black-and-white scenes that tell us a little more about the path that Saul will eventually find himself on. Forced to run from Albuquerque and assume the life of a Cinnabon manager in Omaha, Nebraska, the first of these shows Gene leading a life entirely devoid of the dealing and scamming for which he became famous. Paranoid that he could be recognized for his former life at any moment, Gene struggles to make the most of his new life, but can't help taking a tour down memory lane. After a long day's work, he returns to his empty home and watches one of Saul Goodman's commercials that he saved to VHS. 
This first scene provides viewers with the first look at any character after the events of the "Breaking Bad" series finale. In the year's since the pilot of "Better Call Saul" aired, viewer's also got a chance to see what became of Jesse Pinkman (Aaron Paul) in 2019's "El Camino: A Breaking Bad Movie," a Netflix film which focuses on Jesse's continued journey in the aftermath of the death of Walter White (Bryan Cranston).
Jimmy defended a group of young boys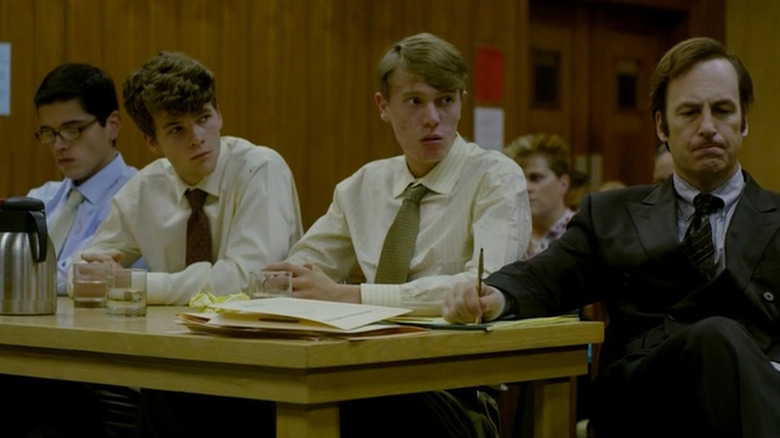 AMC/Netflix
In his first scene prior to the events of "Breaking Bad," Jimmy McGill appears late to court for a case involving three young men charged with criminal trespass. Just after rehearsing his arguments in front of the urinals in the restroom, Jimmy walks into court and implores the jury to let his clients off the hook for what he refers to as a "momentary, minute, never-to-be-repeated lapse of judgment." He tells the jury they're "bigger than that" and quickly rests his case.
However, Jimmy's arguments are largely dismissed by the jury after a television cart is rolled out and video is shown of the defendants laughing as they sexually molest a corpse in the funeral home which they broke into. For his trouble as a public defender, Jimmy loses the case and is only paid $700, a payout which infuriates him as he expected to earn $700 per defendant.
Mike and Jimmy argued over parking stickers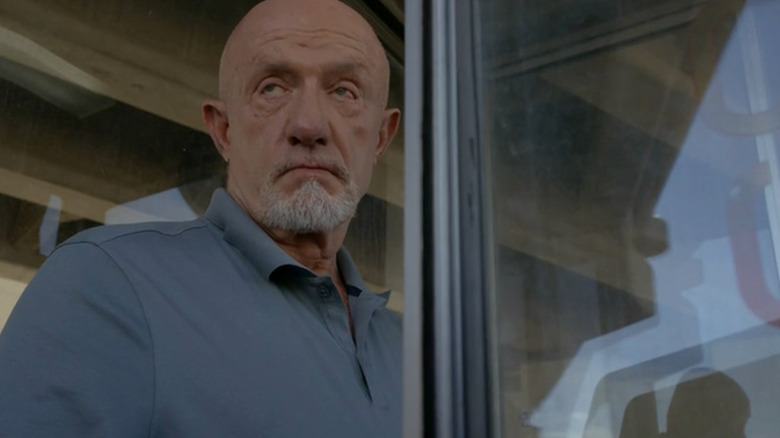 AMC/Netflix
Mike Ehrmantraut (Jonathan Banks) is of the most beloved figures of "Breaking Bad." Though Mike's story is tragic, fans of the original series were elated to find out that the classic character was returning for "Better Call Saul." When the prequel series first begins, Mike isn't yet even acquainted with Gus Fring (Giancarlo Esposito) or any of the other members of the drug cartel. Instead, Mike is working a tollbooth operator at the same courthouse where Jimmy works. 
In his first scene on "Better Call Saul," Mike bluntly tells Jimmy that he does not have enough stickers for free parking. As a result, Mike demands $3 from the notorious attorney and Jimmy scoffs at the charge, telling Mike that he was in the court house all day "saving peoples' lives." Sarcastically thanking him for "restoring [his] faith in the judicial system," Mike tells Jimmy that he can either return to the courthouse and retrieve a sixth sticker or fork over $3. It's certainly an awkward and somewhat unexpected first meeting for two people who will do big things together in the years to come.
Tuco came back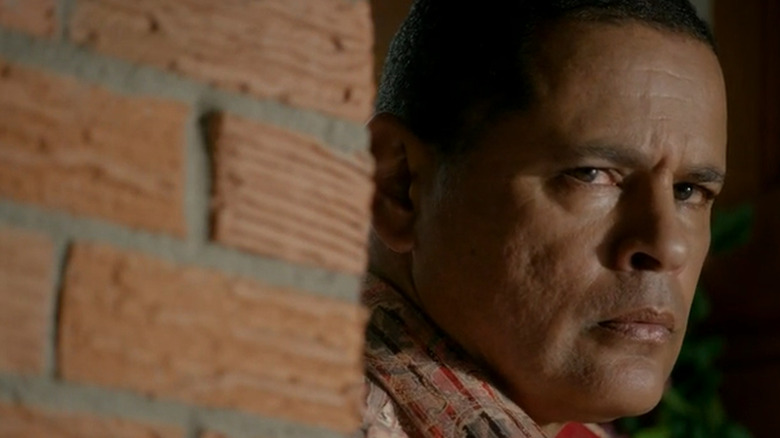 AMC/Netflix
The biggest surprise of the "Better Call Saul" pilot episode is the return of Tuco Salamanca (Raymond Cruz), one of the first drug dealers that Walter White faced in the original series. The infamous character is last seen on "Breaking Bad" when he is shot and killed by DEA Agent Hank Schrader (Dean Norris), following an extended interrogation and fight with Walter White and Jesse Pinkman. Despite the character's untimely death in that series (or, timely, depending on your point of view), Tuco Salamanca was able to return to the small screen since "Better Call Saul" is set several years prior to "Breaking Bad."
In his first scene in "Better call Saul," Tuco appears off screen and points a gun at Jimmy before pulling Jimmy into his grandmother's house, only to reveal his face to the audience in the final shot of the episode. Tuco also returns for the second episode, serving as Jimmy McGill's first introduction to the violent, criminal underworld of Albuquerque, New Mexico. 
When the episode premiered, Raymond Cruz spoke with The Hollywood Reporter about his infamous character and revealed that "there's nothing fun about [playing the character]," noting that the role is "very physical and it wears you out."
Chuck planned to go back to work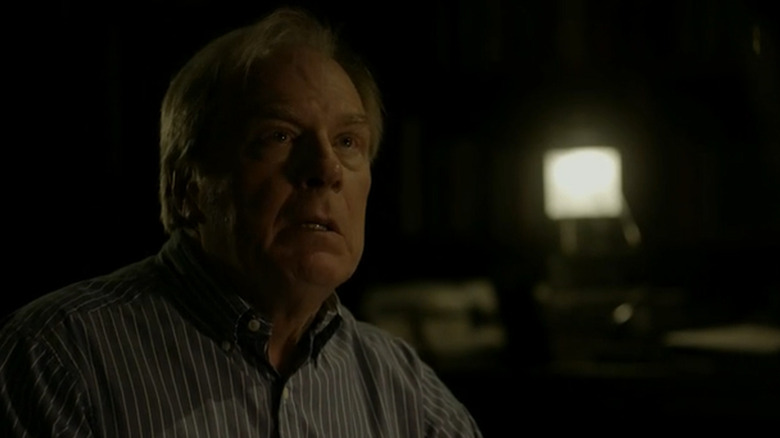 AMC/Netflix
One of the stranger subplots of "Better Call Saul" involves the illness of Jimmy's older brother, Chuck (Michael McKean). When we first meet Chuck McGill, he is holed up in his home in the dark without any electronics anywhere near him. Chuck claims to be a victim of electromagnetic hypersensitivity, a pseudoscientific disease that later episodes prove to be entirely psychosomatic. 
In the first episode, Jimmy and Chuck get in an argument about money and the latter's future capabilities to operate normally in a public workplace. Jimmy dismisses Chuck as a "chump" for taking money from Hamlin, Hamlin, McGill (the law firm that Chuck helped to build). In response, Chuck defiantly screams, "I'm going to get better," but Jimmy looks around the lamplit room and simply shakes his head. He later apologizes to Chuck, but the moment is revelatory for both of them as Chuck sees Jimmy's concern as pity and Jimmy sees Chuck's diminished state as genuinely pitiful.