Co-Stars React To Bob Odenkirk's Scary Collapse On The Set Of Better Call Saul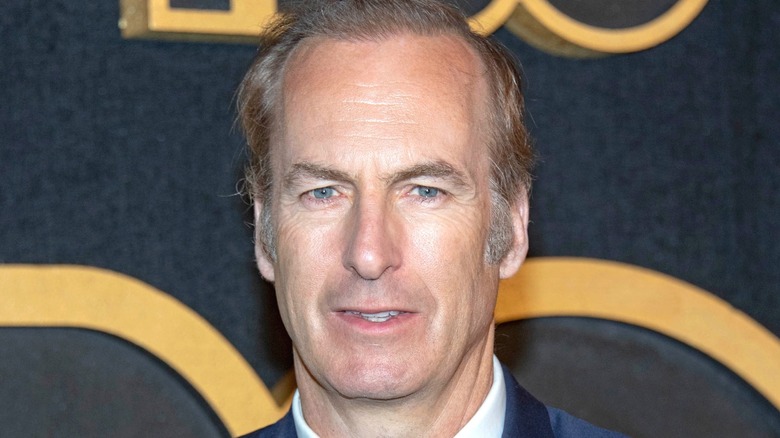 Shutterstock
On Tuesday, July 27, 2021, bad news hit the internet. While filming the final season of "Better Call Saul" in New Mexico, Bob Odenkirk reportedly collapsed. The 58-year-old star was immediately surrounded by concerned crewmembers and rushed to the hospital.
Since Odenkirk's hospitalization, news has been slow to make its way to the public — frustratingly slow, in fact, with fans spending most of Wednesday morning tweeting their exasperation regarding the lack of updates. Meanwhile, friends and colleagues came out of the social media woodwork to express their concern and pass along well-wishes.
David Cross, whose name is inextricably linked to Odenkirk's thanks to their work on the cult HBO comedy series "Mr. Show" and its spiritual Netflix follow-up "W/ Bob & David," had reassuring words for concerned followers. "I will share what I know when I can but Bob is one of the strongest people I know both physically and spiritually," Cross tweeted on Tuesday evening. "He WILL get through this." Odenkirk's "Better Call Saul" co-star Michael McKean also sent warm regards, tweeting "Sending huge love to our @mrbobodenkirk. You got this, brother."
Bob Odenkirk's co-stars send positive thoughts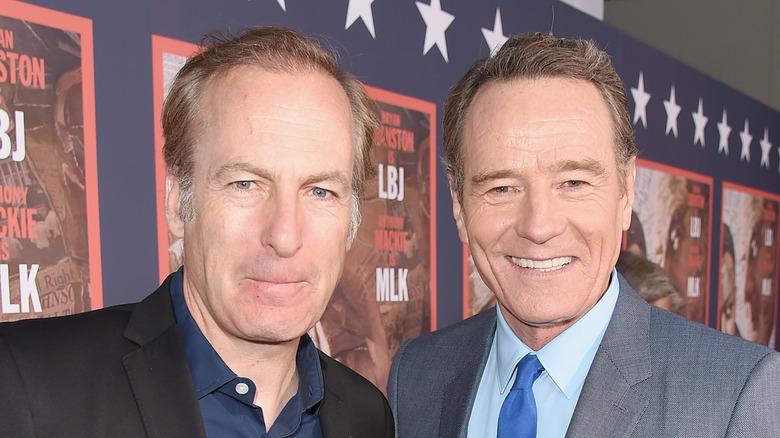 Kevin Winter/Getty Images
On Instagram, Odenkirk's "Breaking Bad" co-star Bryan Cranston posted a supportive message: "Today I woke up to news that has made me anxious all morning," he wrote. "My friend, Bob Odenkirk collapsed last night on the set of Better Call Saul. He is in the hospital in Albuquerque and receiving the medical attention he needs but his condition is not known to the public as yet. Please take a moment in your day today to think about him and send positive thoughts and prayers his way, thank you." Odenkirk's coworkers weren't the only ones reaching out, as a long list of celebrities reached out via social media — Elijah Wood, Jason Alexander, John Hodgman, Abbi Crutchfield, and Al Franken all had kind words to say.
As of Wednesday morning, the cause of Odenkirk's collapse has yet to be disclosed, and his condition hasn't been shared with the public. We'll keep you updated as the story progresses.