23% Think This Horror Franchise Stands Above The Rest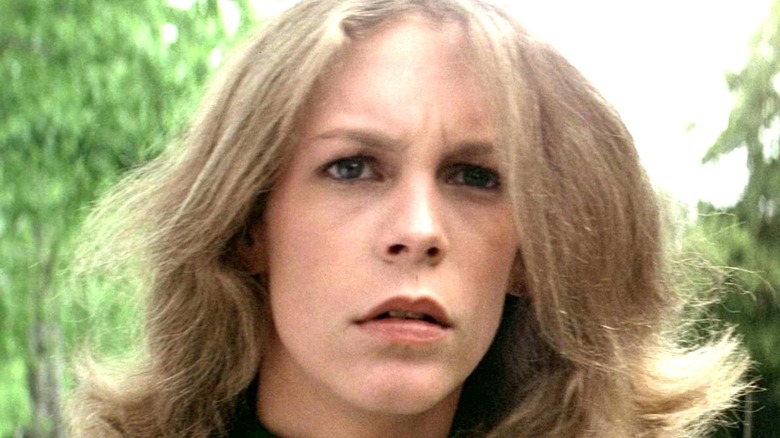 Compass International Pictures
Modern horror franchises, such as "The Conjuring" and "Paranormal Activity," are popular mainstays of the contemporary horror landscape. It doesn't hurt that they're profitable, either. For example, "The Conjuring" movies have earned $2.1 billion worldwide (via The Numbers) and the "Paranormal Activity" franchise bringing in over $890 million worldwide (also via The Numbers).
However, nothing compares to the horror films — and the franchises they spawned — that breathed new life into the genre in the 1970s and '80s. From John Carpenter's cult classic "Halloween" to Wes Craven's "A Nightmare on Elm Street" to Ridley Scott's "Alien," these are all classics with equally beloved sequels. Both decades helped evolve the horror genre significantly and introduced terrifying figures, including Michael Myers and Freddy Krueger. The franchise of these early decades arguably helped bring forth more modern franchises, like "Saw" and "Final Destination." 
Recently, Looper surveyed 590 fans from around the U.S. to see which horror franchise ranks highest amongst all the great franchises. For all of you Freddy fans, the answer may not come as a big surprise. Here's the horror franchise that stands above the rest.
This '80s horror franchise beats them all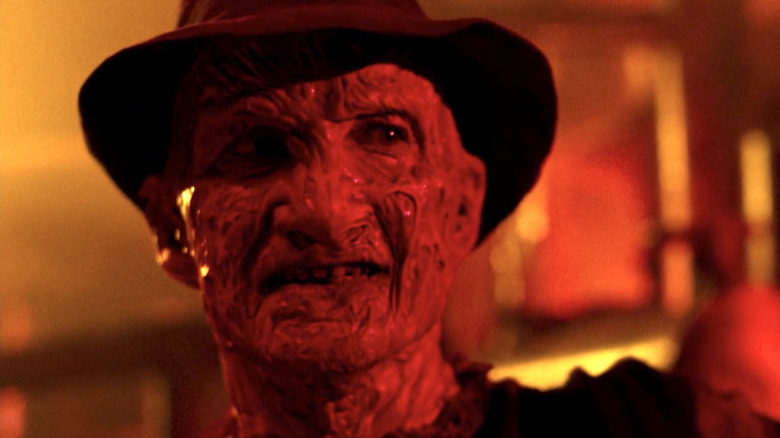 New Line Cinema
According to Looper's survey results, the "Nightmare on Elm Street" franchise wins the top place for the horror franchise that stands above the rest, coming in the top spot with 23.39% of the vote. The franchise kicks off with Wes Craven's successful horror film "A Nightmare on Elm Street." The 1984 feature introduced the terrifying image of predator Freddy Krueger (Robert Englund) and his knife-tipped fingers into the minds of audiences everywhere.
"A Nightmare on Elm Street" boasts a 95% Rotten Tomatoes critics score and an 84% audience score. The first film in the series led to five sequels released through 1989, plus the standalone sequel (which exists outside the original continuity) "Wes Craven's A New Nightmare," the crossover horror flick "Freddy vs. Jason," and the 2010 reboot starring Rooney Mara and Jackie Earle Haley. With a unique premise based on actual events, it shouldn't come as a shock that all of the movies under the "Elm Street" umbrella reign supreme.
Ridley Scott's "Alien" franchise receives second place with 20.85% of the vote. Receiving 15.25% of the votes in third place is the "Saw" franchise which began in 2004 and has nine movies under its belt. The "Halloween" franchise ranks fourth getting 13.05% of votes, while "Friday the 13th" comes in at fifth place with 12.54%. In sixth place, "Final Destination" received 9.49%, and the least favored horror franchise is "Child's Play," coming in seventh place with 5.42%.