The Terrifying Real Life Inspiration Behind A Nightmare On Elm Street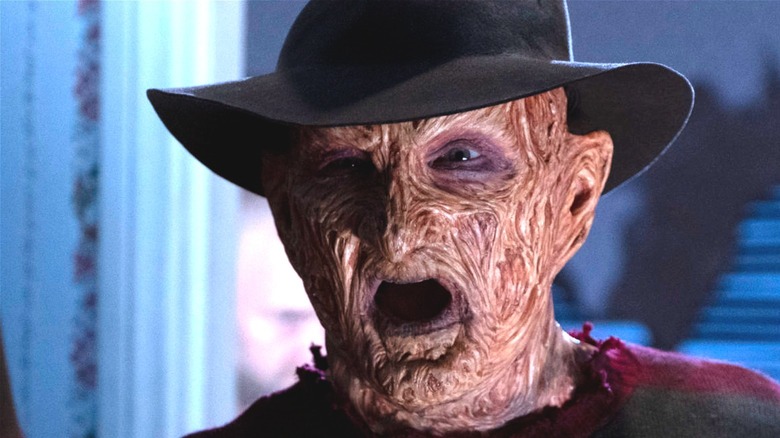 New Line Cinema
"A Nightmare on Elm Street," the 1984 horror film written and directed by Wes Craven, is one of the most famous of its genre. More so, it was met with critical acclaim — it has a near-perfect 95% Tomatometer score on Rotten Tomatoes — and made over $25 million worldwide, far exceeding its $1.1 million budget (via Box Office Mojo). It's still frequently referred to as one of the greatest horror movies of all time. Naturally, due to its success, a franchise was born — there are now 10 total films within the "A Nightmare on Elm Street" world, not to mention the anthology TV series "Freddy's Nightmares."
The original film follows the killer Freddy Krueger (Robert Englund) as he terrorizes a group of Midwestern teens. Krueger preys on the teens within their dreams, which also kills them in real life. After these horrifying deaths begin happening, teen Nancy (Heather Langenkamp) starts looking into the killer, with help from her boyfriend Glen (Johnny Depp, in his debut movie role), and sets out to solve the mystery before she becomes prey as well.
It's a terrifying and brilliant concept — after all, dreams present a kind of liminal state in which the dreamer has little or no control over what's happening, making it the perfect place for a predator to stalk its prey. As it turns out, Craven did not pull this concept out of thin air, but rather was inspired by a horrifying real-life incident, which the now-late director shared in an interview in 2014.
Craven was inspired by a real life nightmare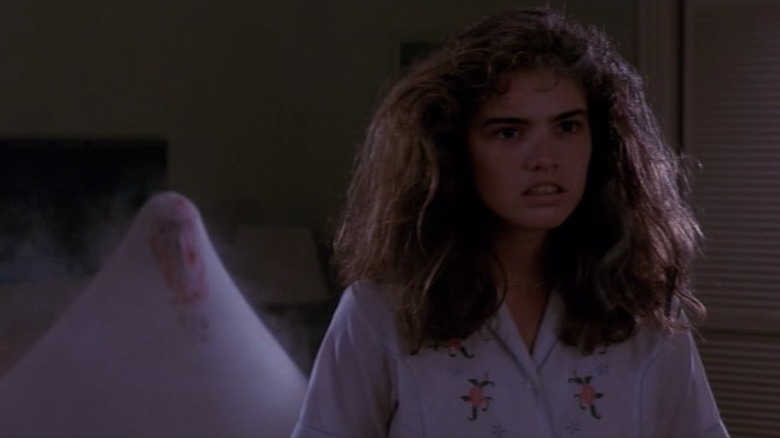 New Line Cinema
In 2014, Vulture published an oral history of "A Nightmare on Elm Street," written by Craig Marks and Rob Tannenbaum. The article includes Craven detailing where he received inspiration from before writing the now-classic horror film.
Craven told Vulture, "I'd read an article in the L.A. Times about a family who had escaped the Killing Fields in Cambodia and managed to get to the U.S. Things were fine, and then suddenly the young son was having very disturbing nightmares."
The nightmares seem to have been far more threatening that most people's bad dreams. As Craven recounted it, the boy "told his parents he was afraid that if he slept, the thing chasing him would get him, so he tried to stay awake for days at a time. When he finally fell asleep, his parents thought this crisis was over. Then they heard screams in the middle of the night. By the time they got to him, he was dead. He died in the middle of a nightmare. Here was a youngster having a vision of a horror that everyone older was denying. That became the central line of 'Nightmare on Elm Street.'"
It's easy to see how such a horrifying true story would stick with Craven, eventually leading to one of the most classic horror movies of all time.