What Paul Atreides From The Original Dune Looks Like Today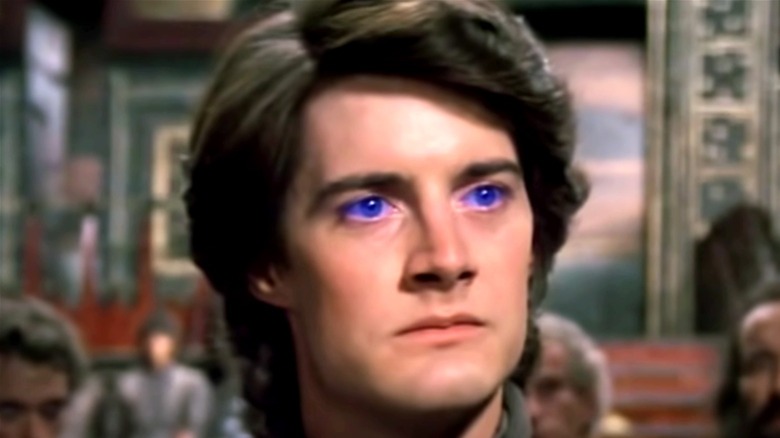 Universal Pictures/YouTube
The original "Dune" premiered in 1984, and unfortunately, wasn't well-received by audiences or critics — or really anyone else. It was too long, too confusing, too expensive, and even had scenes that aged poorly. It also failed to pull in the big bucks, earning a total of just under $31 million off a $40 million budget per Box Office Mojo. Are you starting to sense that no one liked it? That alone might explain why it took Hollywood 37 years to try again.
But what about the film's hero, Paul Atreides? Played by Kyle MacLachlan, in his big-screen debut, the disaster that was "Dune" could have ended his fledgling career before it even began. Fortunately for him, that's not what happened.
So what became of MacLachlan over the decades, and where is he now? Seeing how he managed to survive the ravages of space and time on the desert world of Arrakis all those years ago, what does he even look like these days?
Kyle MacLachlan's career took off after Dune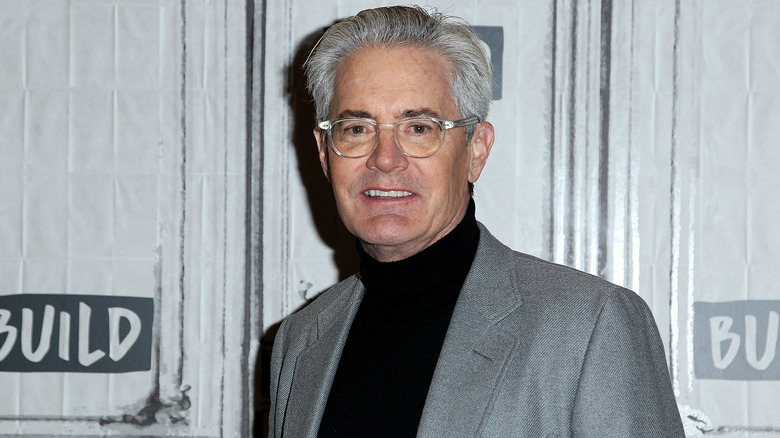 SD Mack/Shutterstock
The now 62-year-old "Blue Velvet" actor has a little (okay, a lot) more silver in his mane, but shockingly other than that, he doesn't look much different. We should all be so lucky at that age — and MacLachlan hasn't been hiding in an oxygen tent either. 
According to IMDb, he's accrued a staggering 74 screen credits since his initial dark-haired appearance in "Dune." He even jumped right back into the realm of sci-fi with 1987's underrated gem "The Hidden," before catching fire with the breakout hit TV show "Twin Peaks" in 1989 (along with the reprisal in 2017), which re-teamed him with his "Dune" director David Lynch. Only this time, the duo had a big hit, which probably felt pretty good.
Other notable performances included roles in 1991's Jim Morrison tale "The Doors" and 1995's sexy romp "Showgirls" (another highly publicized flop that failed to derail his career, unlike poor co-star Elizabeth Berkley). He then went on to have lengthy runs in popular TV series "Sex and the City" and "Desperate Housewives" in the early 2000s. Most recently, he was cast as Howard Baskin in the buzzy new in-the-works Peacock series "Joe Exotic." So perhaps there's another exciting chapter in store for the original Paul Atreides incarnate.
Either way, it's fair to say that time has been good to MacLachlan despite his role in the disaster that was 1984's "Dune."