Why Nami From Netflix's One Piece Looks So Familiar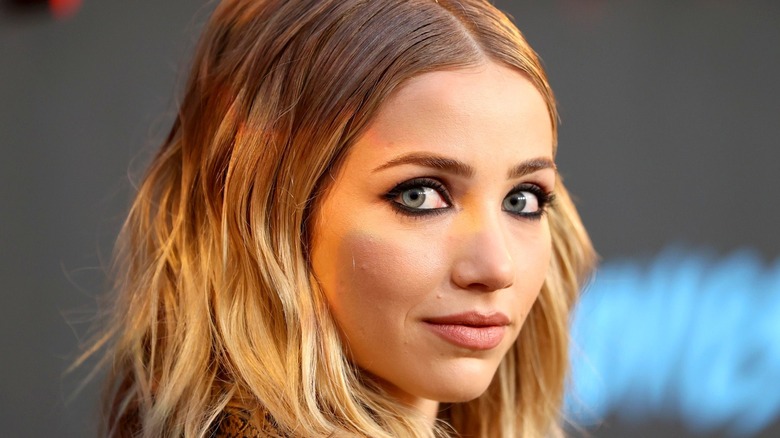 Amy Sussman/Getty
Netflix's live-action adaptation of "One Piece" officially has its cast, and the roster has many fans divided. Still, the news is proof of Netflix's intention to double down on live-action anime adaptations in the form of television shows. After all, the streaming giant just released the first season of "Cowboy Bebop" on November 19. While Season 1 of "Cowboy Bebop" isn't exactly getting the best reviews, garnering a mediocre 51% on Rotten Tomatoes, that doesn't mean the same fate awaits "One Piece" when it finally releases.
Either way, the cast of "One Piece" is comprised mainly of relative newcomers and fresh faces. This includes Emily Rudd, who will play Nami in the new series. Nami is a pivotal character in the anime and manga, serving as one of the main pirate crew members on the Going Merry (and later the Thousand Sunny). But what has Rudd previously appeared in before landing such a significant role in "One Piece?" Here's why she may look familiar to some viewers.
Emily Rudd had a recurring role on Dynasty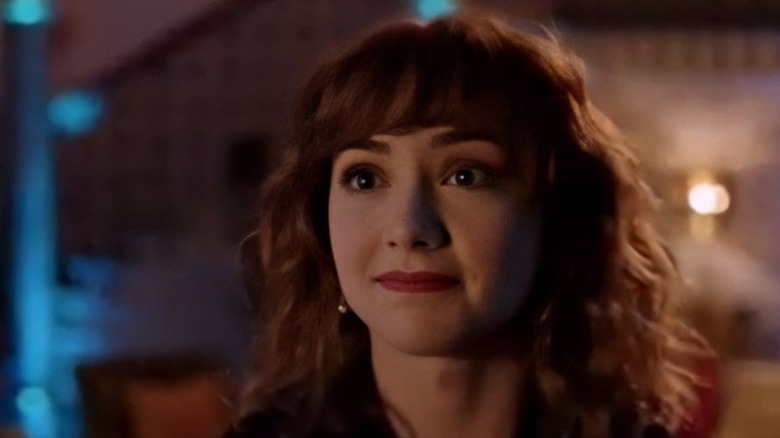 The CW
"Dynasty," which is something of a reboot of the popular 1980s prime time soap opera of the same name, first launched in 2017 and has been going strong ever since on The CW. The show centers around an heiress to a large energy company and its vast fortune and her family and other important people in that world. Basically, it's precisely what one would expect the premise to be for a long-running soap opera show. Season 5 of "Dynasty" is set to premiere a little later this year.
This is arguably Emily Rudd's first major recurring appearance in a Hollywood television show. She appeared in five episodes of Season 3 of "Dynasty", portraying Heidi, a former girlfriend of Liam Ridley (Adam Huber). For now, it doesn't look like Rudd will be in Season 5 of the series. While her appearance on the show was short-lived, it was a big break for Rudd and would eventually lead to more significant, meatier roles in the future.
Rudd had a star-making performance on the Fear Street trilogy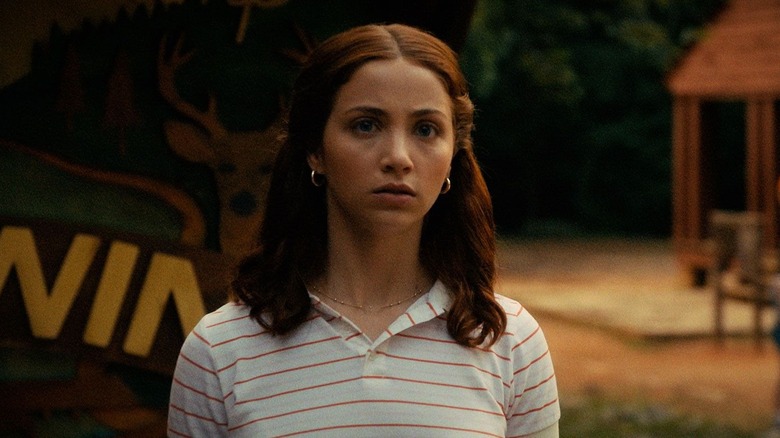 Netflix
The "Fear Street" movie trilogy debuted on Netflix this past summer, and the movies were something of a big deal for the streaming network. Not only that, the films were very well received by audiences and critics, with the three projects garnering an 83%, an 88%, and a 90% on Rotten Tomatoes, respectively, per their release dates. It's pretty rare for one horror movie to be well-received by critics, but for an entire trilogy to do so is a magnificent feat. The movies were commended for their faithfulness to the novels and their clever scares and use of gore.
Rudd, who appeared in "Fear Street Part Two: 1978," shined as Cindy Berman, whose boyfriend becomes possessed and begins a bloody and murderous rampage on a group of unsuspecting campers. Along with Ziggy Berman (Sadie Sink), the duo works to undo the curse of Shadyside. Rudd is arguably the co-star of the movie, and she gets in a ton of screen time. It wouldn't be surprising if her role here led to her being cast in "One Piece," and her association with Netflix, thanks to these films, probably helped tremendously. Rudd also appeared in "Fear Street Part Three: 1666," taking on the role of Abigail.